Hi, guys!
Today I continue my inktober journey. and ready to show the next picture:) Yes, we didn't freeze to death, we went on and managed to create something (me and my dog). Astro always assists me in creativity:) Though sometimes I have to explain her that apple pencil is not a chewing toy.
By the way these days I was busy not only with inktober, but with my minimalism journey as well. Yes, now I call it a journey. I thought that I will be able get rid of all clutter once and forever, but it's insidious. So, every time I decide to declutter more I find more and more things that I no longer need in my space. The only thing I less or more dealed with is my closet - at the moment I have 80 pieces of cloth (on previous decluttering it was 100), and I feel that I could go with even less, My goal is to minimize to 50.  I think it can be even less, but I'll see. I have to keep in mind that we have strongly marked seasons here, so I need to have two sets of cloth, one per season. Well, here it comes with 25 pieces each, I'll see how it'll work.
Well, I stopped by on minimalism, so I will complain a bit as well. I still can't declutter enough my art supplies, and it's a true curse! I wish to end up as a 90% digital artist, with 10% of traditional drawings, but I still have a huge set of watercolor, markers and colored pencils. And it's so damn hard to refuse having them, even despite the fact that I almost don't use them... Urrrgh!
OK. OK. no more complaining:) New inktober drawing here:)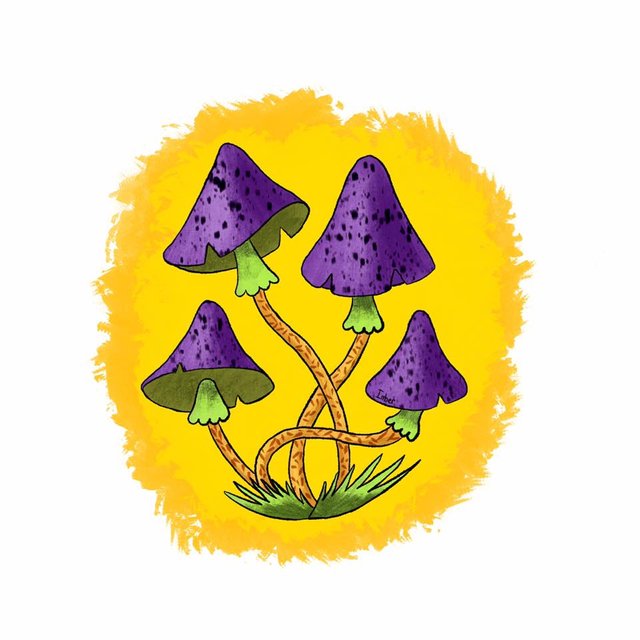 For this and other drawings please follow me on Instagram Inber_art
  See you in the next post!
Love, Inber