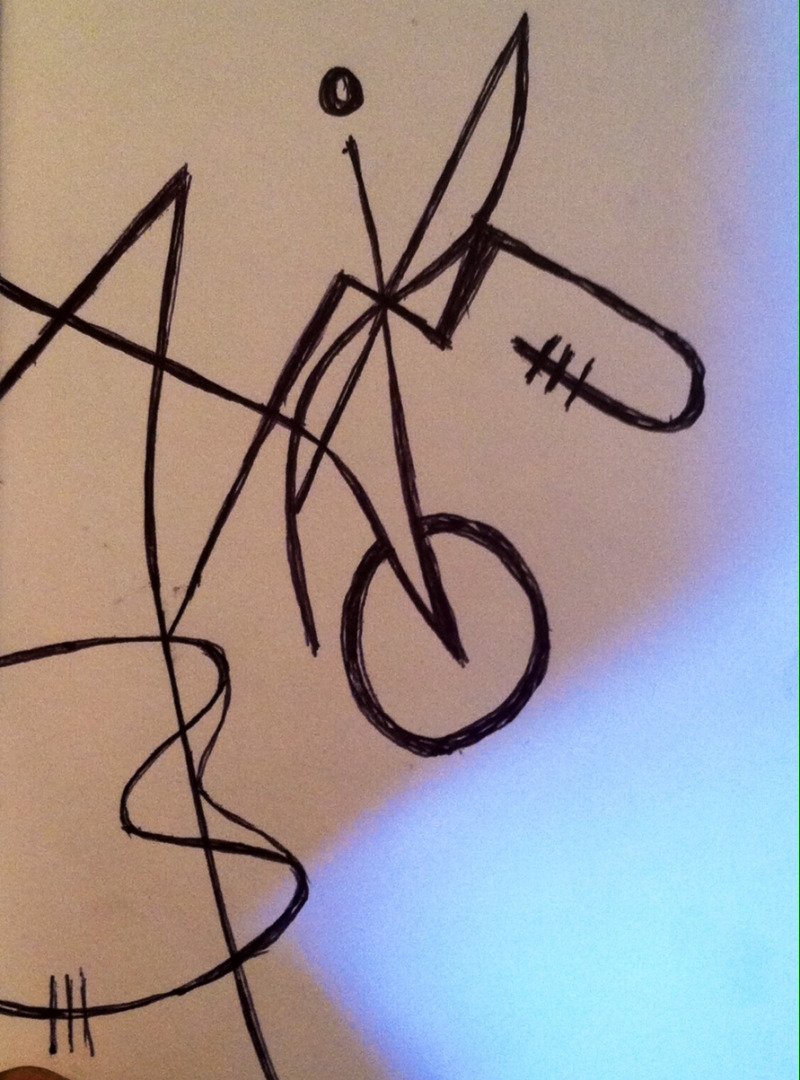 I really need to do something here. I am a member of a group of people, and I am one of the oldest members, so I have a lot of influence, to the point where they have come to rely on me to be the spine of the group. It is time for me to shut up and let them wrestle "it" out amongst themselves. I am going to BE there - sitting quietly and not making faces and not talking under my breath (I hope) - so I made a sigil about this.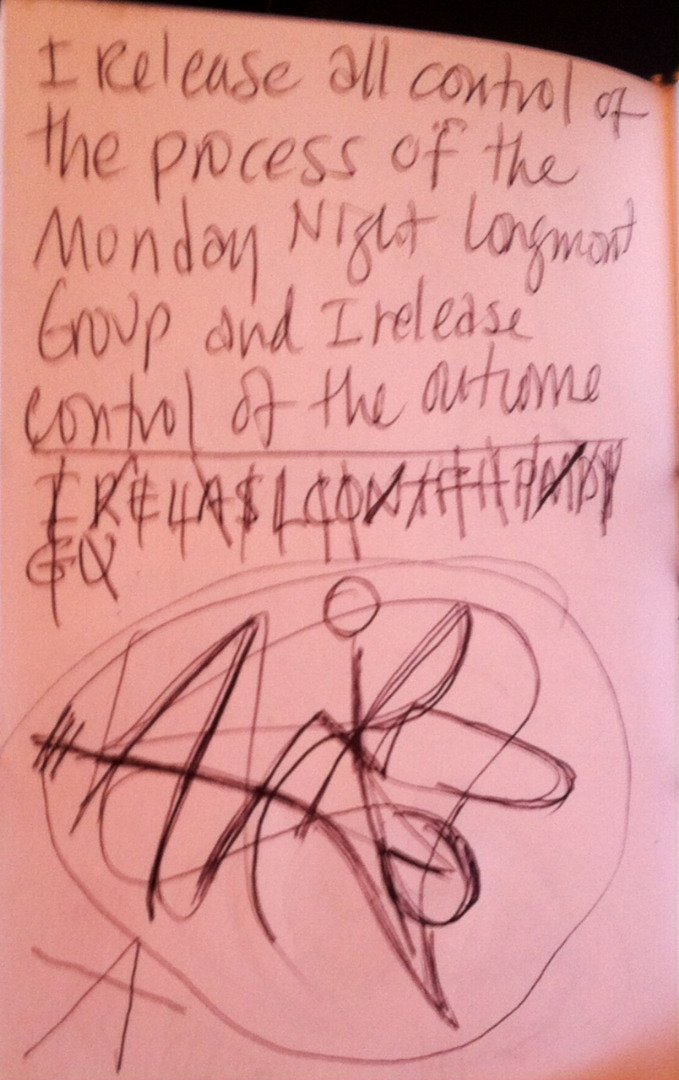 I am a super control freak when it comes to this situation. It is uncanny how freaked out I get when I do not have a say in what happens, however, these people know my point-of-view and my friend (the other long-time member) have shown them by example, how to get things accomplished, so now it is time to be quiet and let them sink or swim.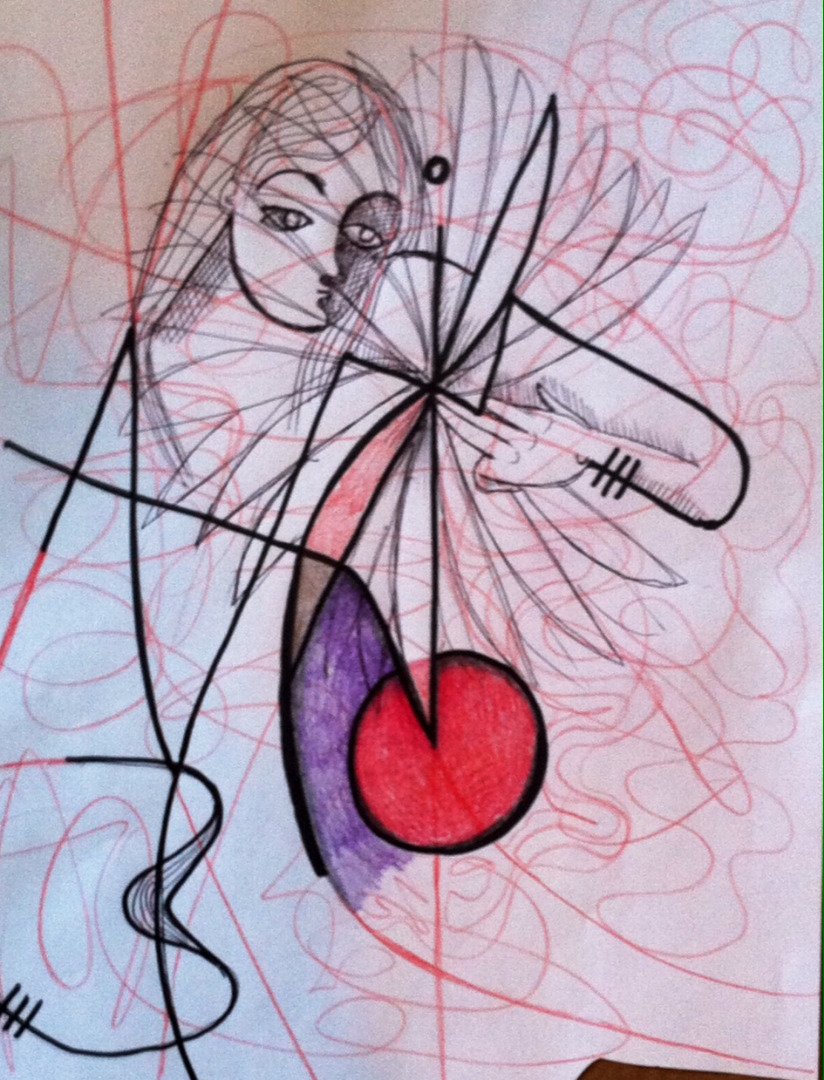 I did an intuitive drawing within this Sigil to try to glean some more information about what is going on with me spiritually so that I can bring to light all that is hidden. It appears that there is a fan whirring and my middle finger and ring finger are pushing into the center of the blade - middle finger refers to personal identity and ring finger is heart - this does make sense.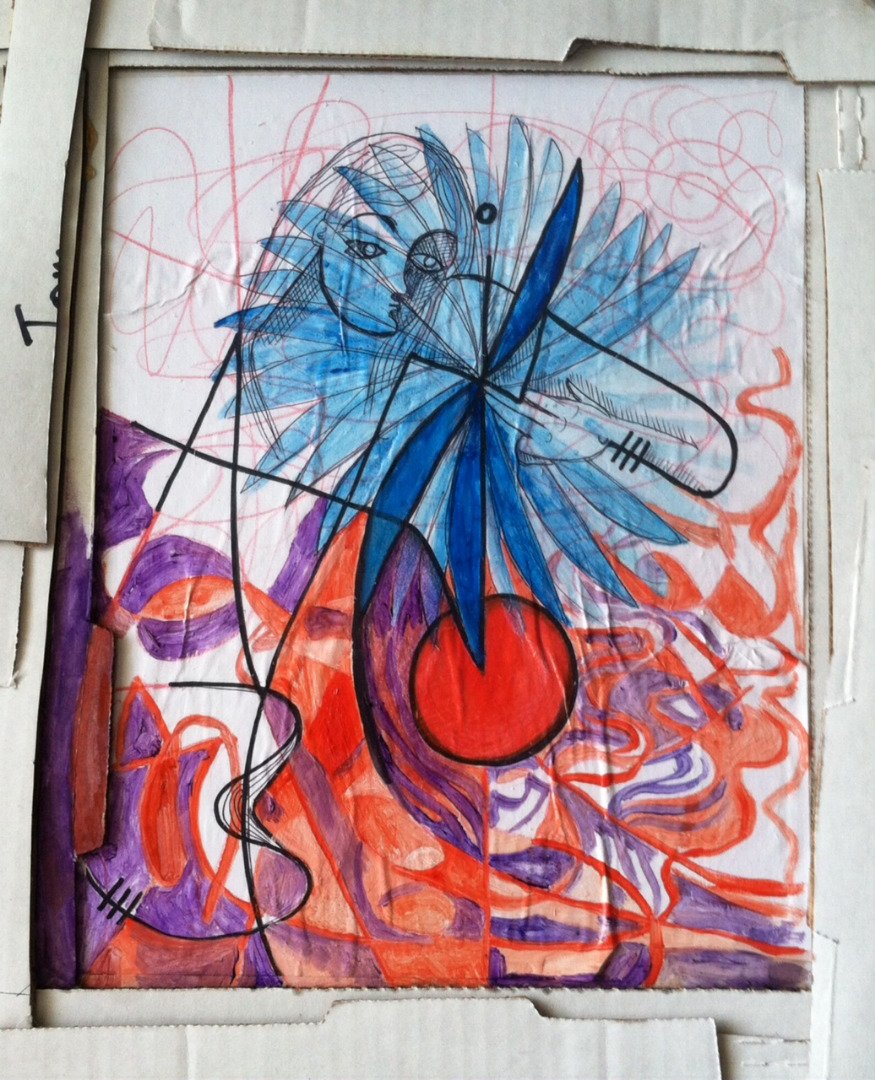 I am working on this as a painting hoping that it sinks into my subconcious by tomorrow night - that's when I need to have been transformed into a cool, calm, collected sane person.
Artwork © 2017 Joanna Whitney