A few weeks ago I shared the Sigil painting I am making for my friend Charlotte - the butterfly - and I said it was not done - I have really enjoyed this one particularly - it is shaping up quite nicely...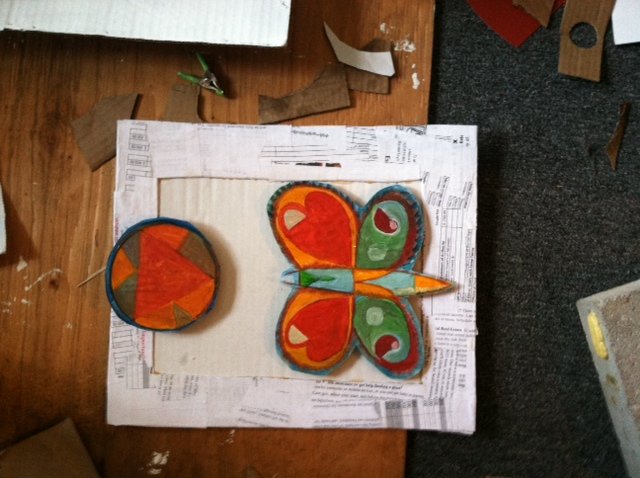 I cut the 2 sigils out of the background and glued them onto pieces of cardboard to make them 3D. I made a background out of cardboard and paper mache = aprox 11" x 14".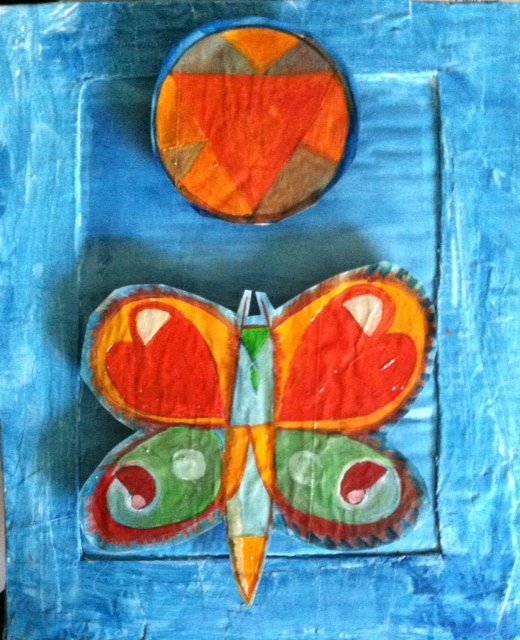 I painted the background blue and glued them on.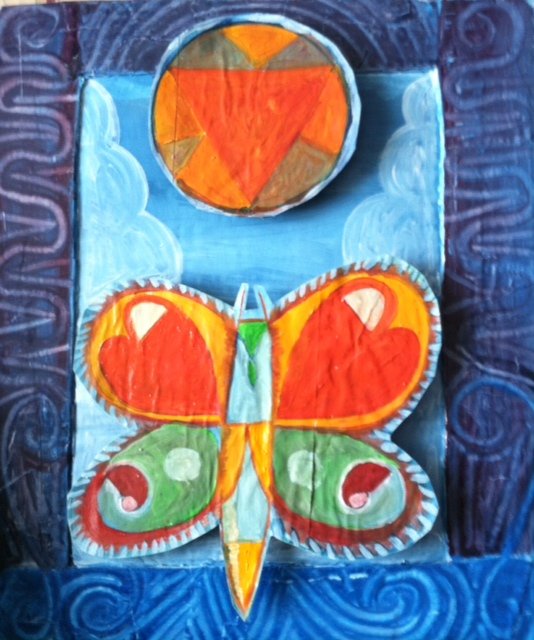 I painted clouds on the sky and made a decorative border.
It's almost done I think. I might spruce up the clouds a little more when it's dry.
Visually the image has the same meaning as the sigil - the butterfly is flying upward, out of the clouds, which have parted, toward the sun, for enlightenment.
Artwork © Joanna Whitney