Coffee Painting Tutorial- Cara Melukis Potret Master Dedy Corbuzier
Hai Steemian!!
Hari ini saya ingin berbagi lagi tuturial coffee painting melalui sebuah video yang telah saya unggah di youtube. Dan kali ini saya memilih objek portrait sang Mentalist Master Dedy Corbuzier atau sekarang dapat julukan the Father of youtubr di Indonesia. Alasan saya memilih objek ini karena saya termasuk subcribernya master Corbuzier dan menyukai konten kontennya di youtube dan bahkan hampir menonton semua video yang diunggahnya, menurut menarik dan bisa membuka pikiran saya sekaligus untuk mencari ide dari orang orang yang diundang di Studio.
Di video tersebut saya menunjukkan cara bagaimana saya memulai sebuah lukisan kopi mulai dari penggunaanya hingga ke prosesnya hingga selesai yang saya rangkum dalam sebuah video yang berdurasi 11 menit.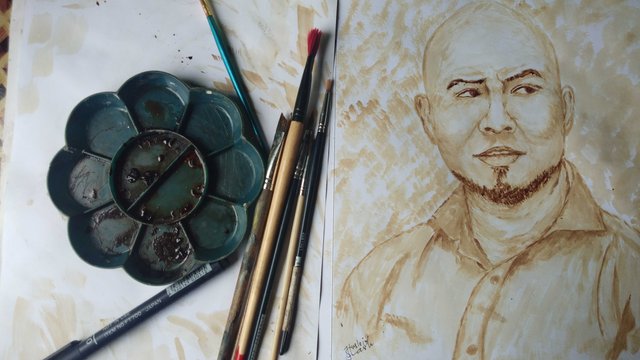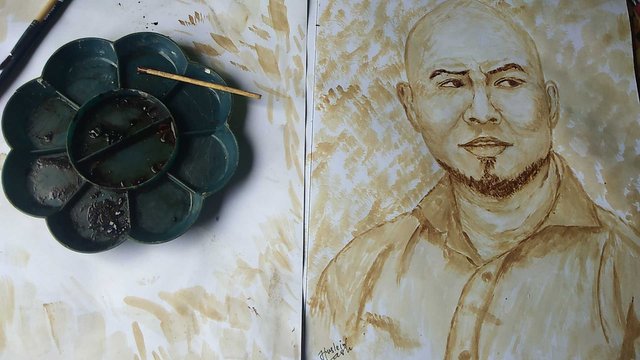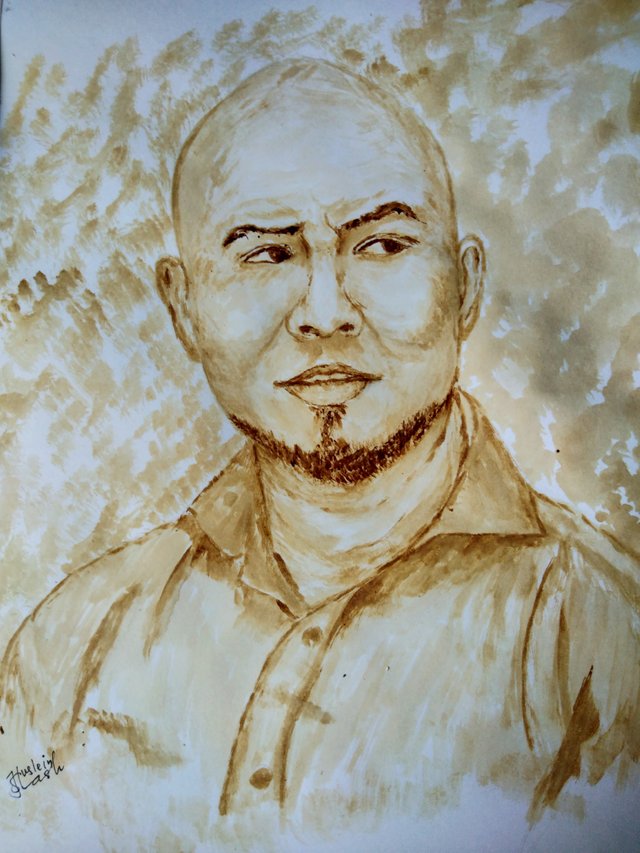 Untuk lebih detailnya silahkan nonton video ini sampai selesai.
Semoga dengan menonton video ini bisa menambah pengetahuna dan mendapatkan inspirasi dan motivasi untuk mencoba.
Terima kasih atas semua perhatiannya dan Salam Kreatif!!