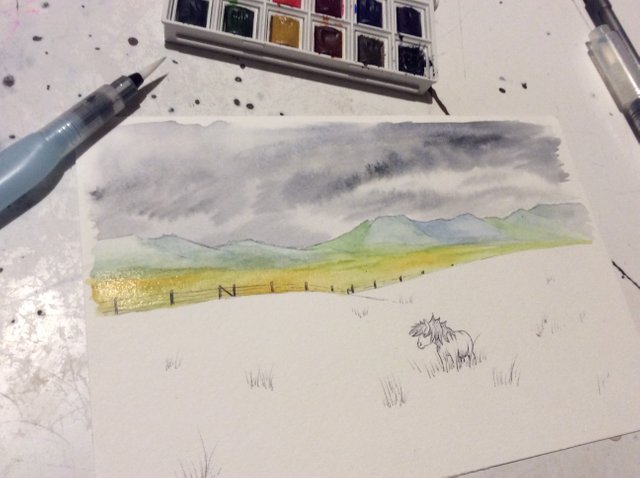 Aaaaaand they're finished! 🐍🎨
It's been a busy last few days around here. We've been getting ready for an SCA event and planning for our garden and getting taxes done and, and, and....
I'm tired! 😛
I found some time, though, to sit down and do some art, get some prophetic pieces framed and ready to gift, and update my Etsy shop. 💕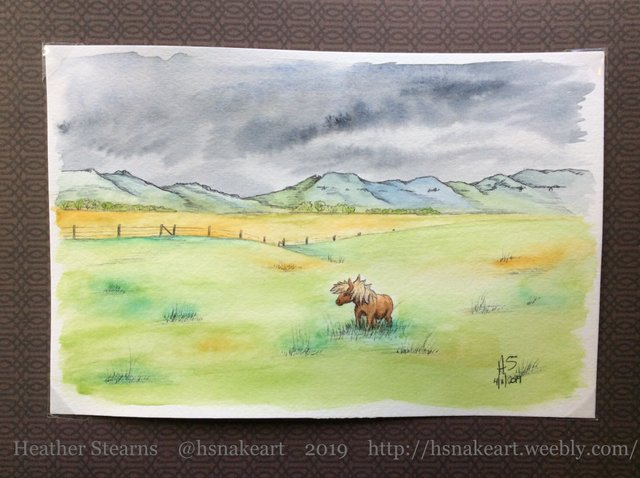 This windy little Shetland pony evokes a sense of the British Isles and yet the hills whisper of the Blue Mountains in Eastern Washington where I saw this little guy driving home one day. This beautiful watercolor and ballpoint pen artwork is 5x7 inches, and is matted to a frame size of 8.5x11 inches. Perfect for the horse-lover or landscape enthusiast alike!
BUY NOW! https://www.etsy.com/listing/698233439/windy-shetland?ref=shop_home_active_1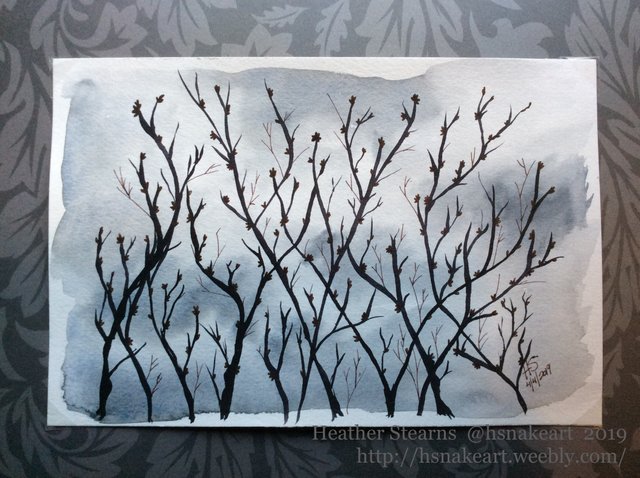 An elegant, monochrome watercolor and ink depiction of budding tree branches against a stormy grey sky. Framed and ready to hang! Artwork is 5x7 inches, matted to 8.5x11 inches.
BUY NOW: https://www.etsy.com/listing/698128139/budding-trees?ref=shop_home_active_1

If you enjoy my work and want to support more of it, visit my Etsy shop: Http://etsy.com/shop/hsnakeart or my Amazon wishlist: https://www.amazon.com/hz/wishlist/ls/3B0AZC89PWCRN?ref_=wl_share
Also, you can now check out my website: http://hsnakeart.weebly.com
And follow on Facebook: http://facebook.com/hsnakeart