Whenever I want to give someone special a gift usually I'll decide to give something unique that you can't buy in any shop, especially a gift for someone so dearly to me.

Last september my sister was having a wedding party, this painting is a gift from me, I paint it on a 30x40 cm canvas, this is my 2nd painting on canvas. This painting is based on one of Leonid Afremov painting, sorry, I forget what's the title is...

The mixture of colours on this painting is so wonderful that I can't resist not to try painting it by myself, so I decide to make one for my sister... It took a lot of time to finish it, maybe because my skill still wasn't good enough, however I love this piece, and proud of it (even though it's not my idea) haha.

Painting Process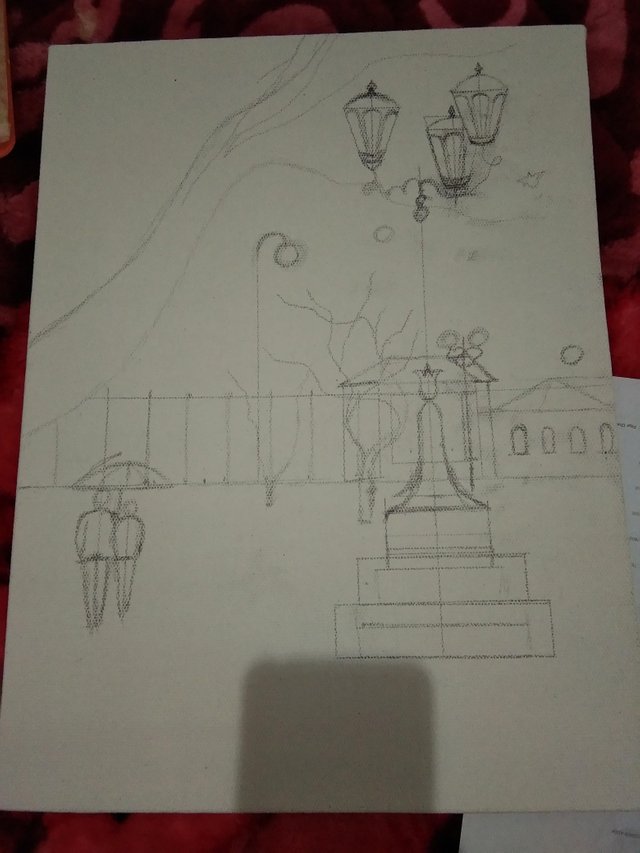 I always starting by drawing a simple sketch, so I won't lost in the process. For me sketching is a must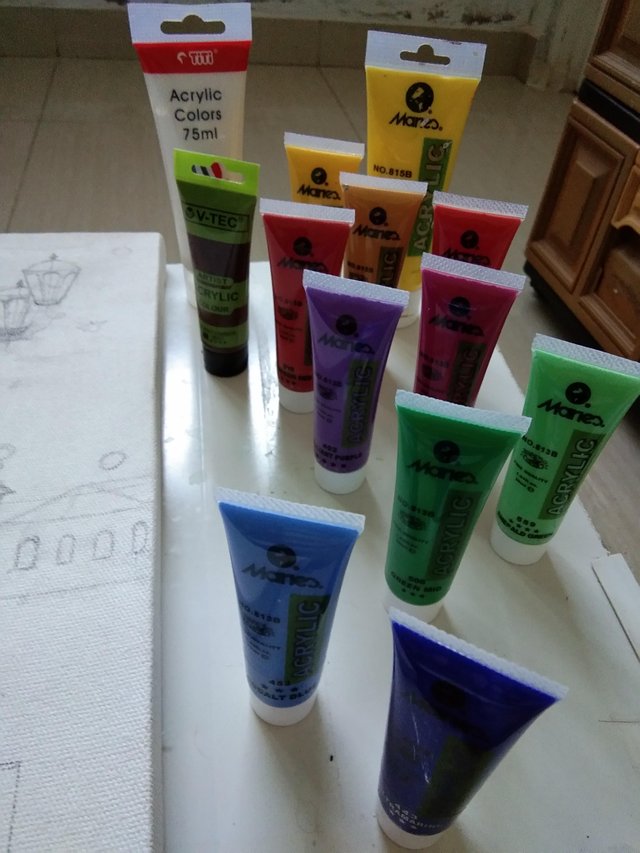 I used acrylic on Canvas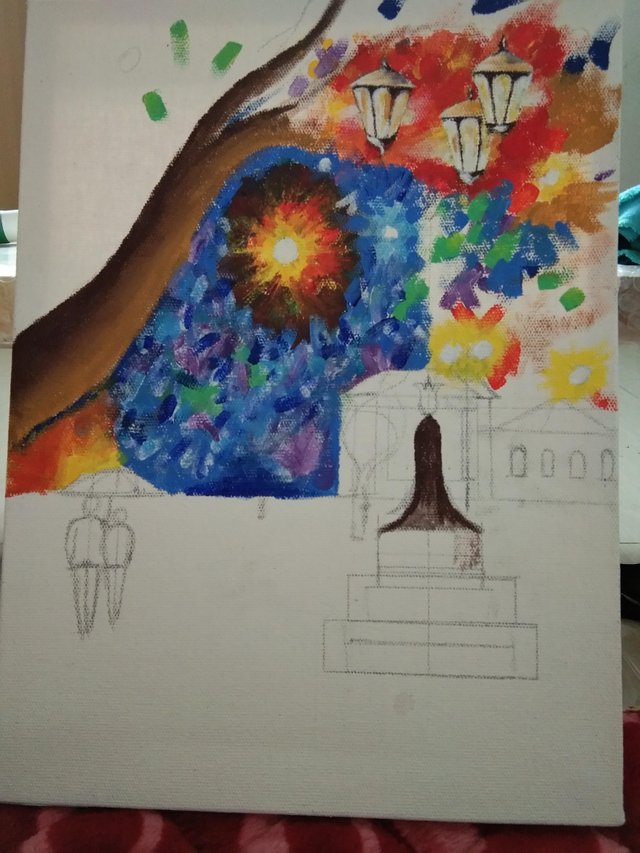 Start by painting the background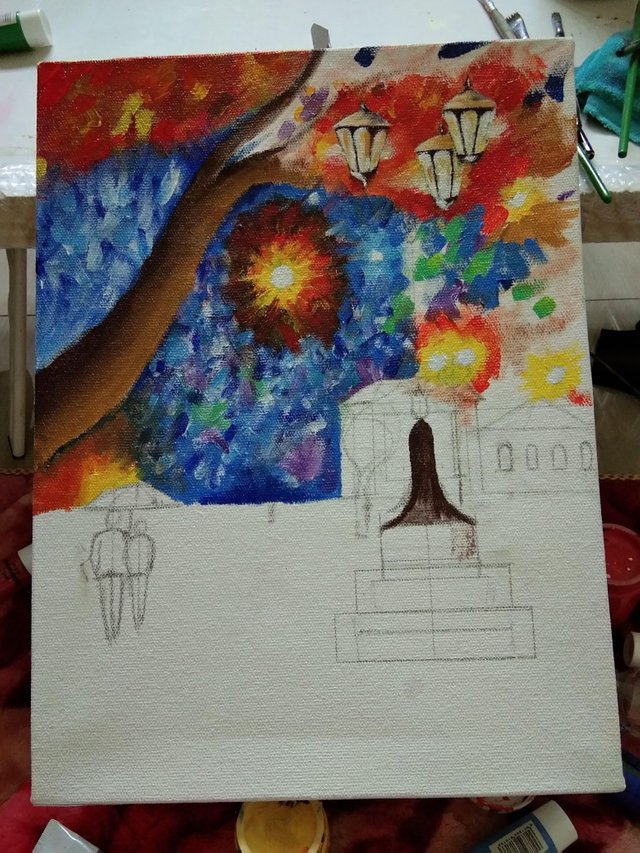 It looks simple, yet... it's complicated, because it's so rich of colors.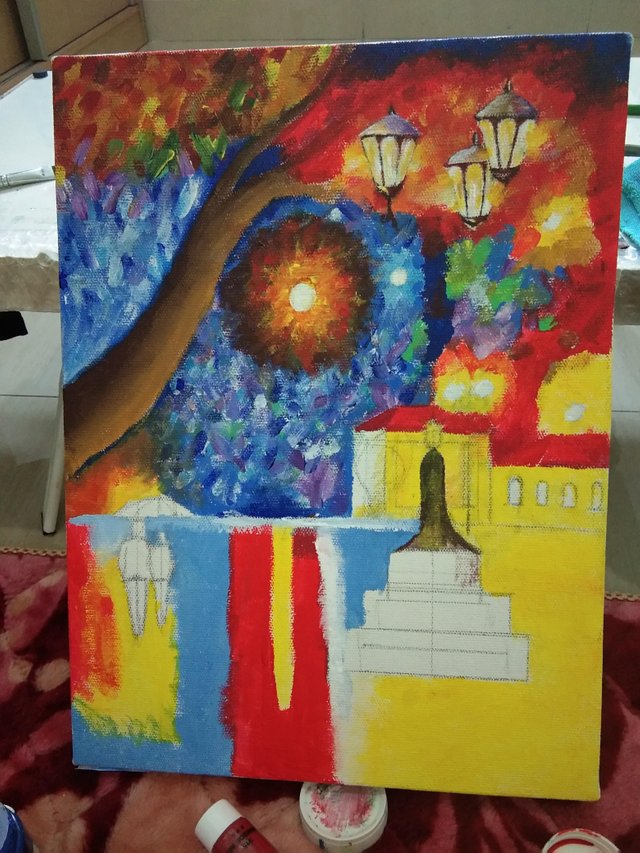 Paint the 1st layer of the bottom part.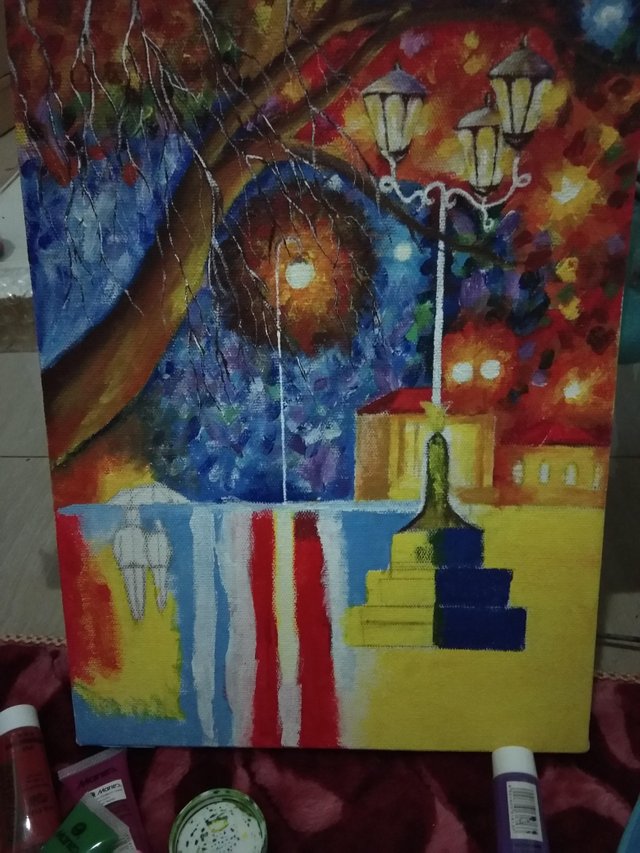 Working on details at the upper part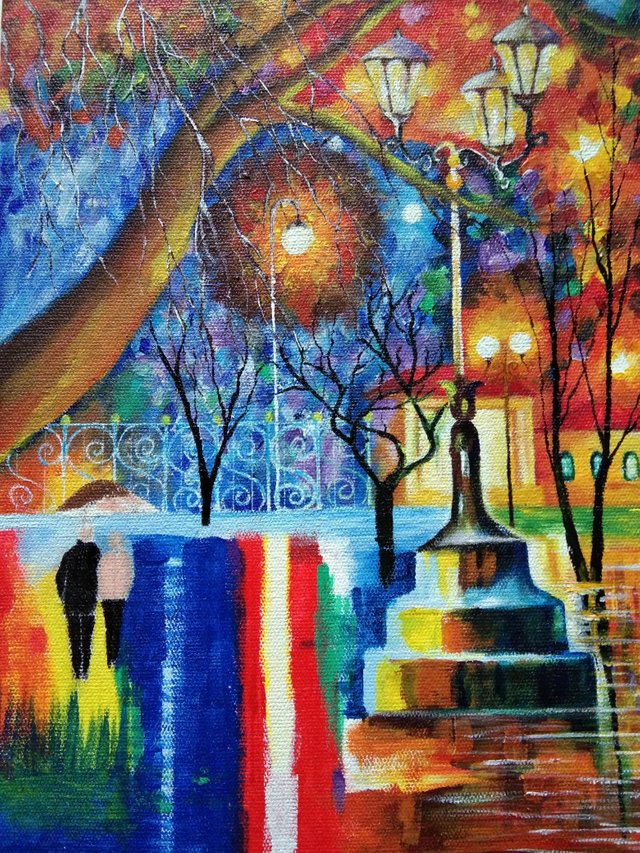 I work little by little, because I don't like to force myself, so I started working on the right part



Just keep painting... just keep adding details, just keep painting, painting, painting... until it looks bright and colourful

I think that's all for today... see you soon... I hope you have a great monday and enjoy this piece of painting...