This was the other canvas that hangs next to the orange/ green cacti one. Was going for more of a night and day theme with the two and they look pretty cool hanging next to each other. As with the other one I added to the line weight and details. Then I went back and made sure to give a bit of highlights and whatnot. Got a few more paintings i'm giving a little face lift to, so I'll be posting more art on art soon hahaha.
Acrylic and ink on canvas...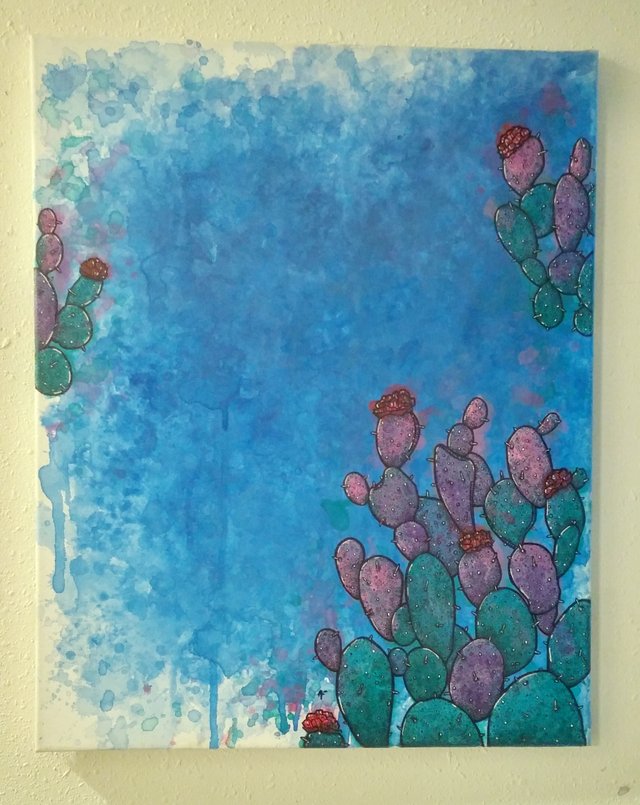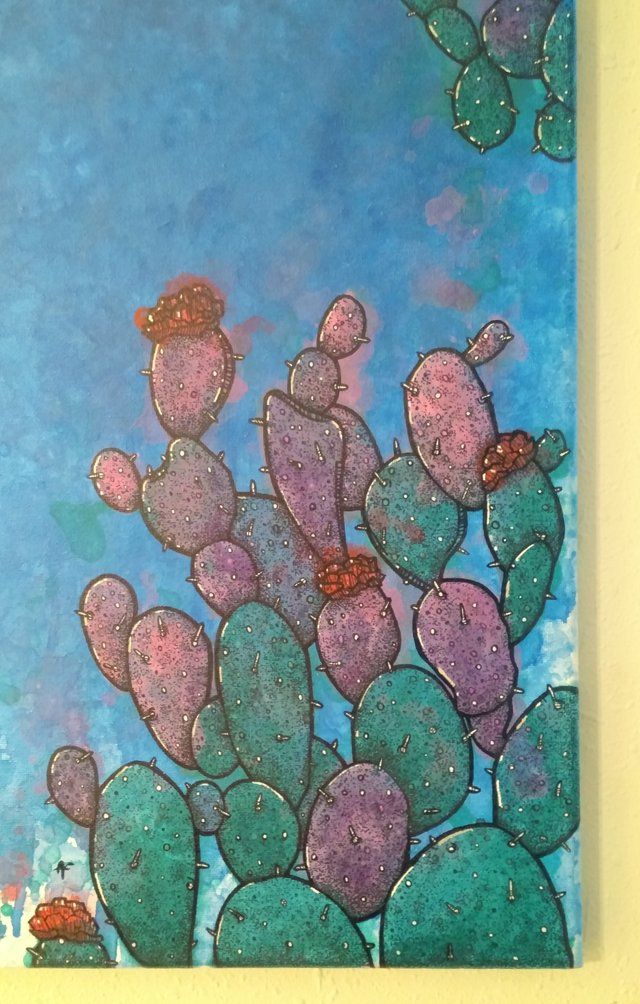 and both of them together...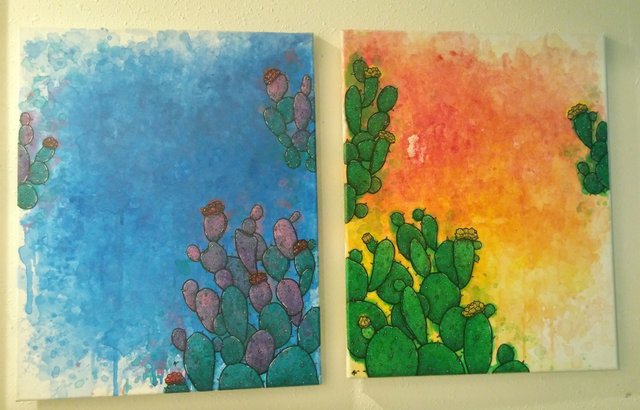 Thanks for checking out the art...
Instagram: instagram.com/cardboart