Ramen eater samurai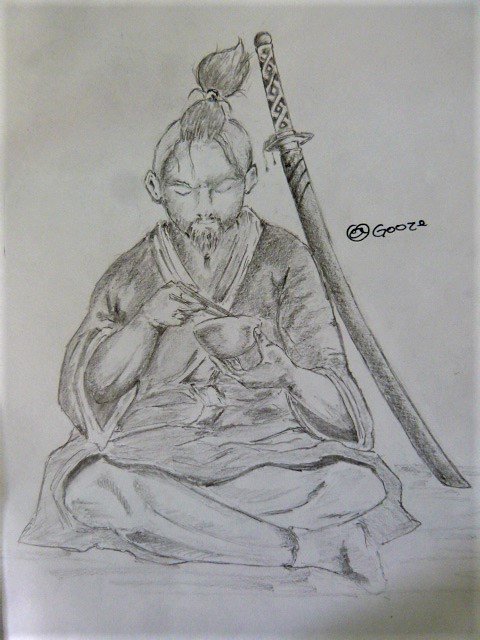 ---
Working at a restaurant was inevitable that some day I would've drawn someone eating something, one of the dishes we have is fish's soup and when I saw a man eating from his bowl I thought that I might draw someone eating and as I love to draw samurais, warriors and such, I drew a samurai sitting on the floor eating his ramen.

It was a bit difficult to create the perspective of the arms and to make him look down and to do all of this out of my mind
I think I have never drawn so many things without a reference image, so I am really thankfull for the job I found for two things.
1.- I'm working and eventhough the salary is not that great, is not bad either and I'm with great people all the time.
2.- I'm Drawing a LOT more on a daily basis than what I used to draw.

So for artists out there, never stop drawing, even if it is one hour a day, it will make your day worth if you love what you do.
---
FOLLOW | |UPVOTE | RESTEEM | COMMENT.