Cocky magical being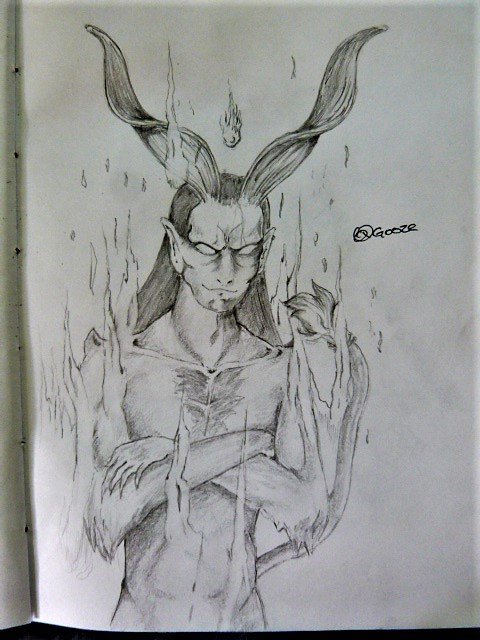 ---
Magical being half goat and half man with powers over fire and
transmutation, can turn himself into a goat or a hybrid like being, everybody thinks he is a demon but actually is a good guy protecting the forest, other animals and magic creatures that are weaker or little from real demons. His cocky smile and confidence is a prove of how powerful he is and that no one have ever defeated.
---
FOLLOW | UPVOTE | RESTEEM | COMMENT.