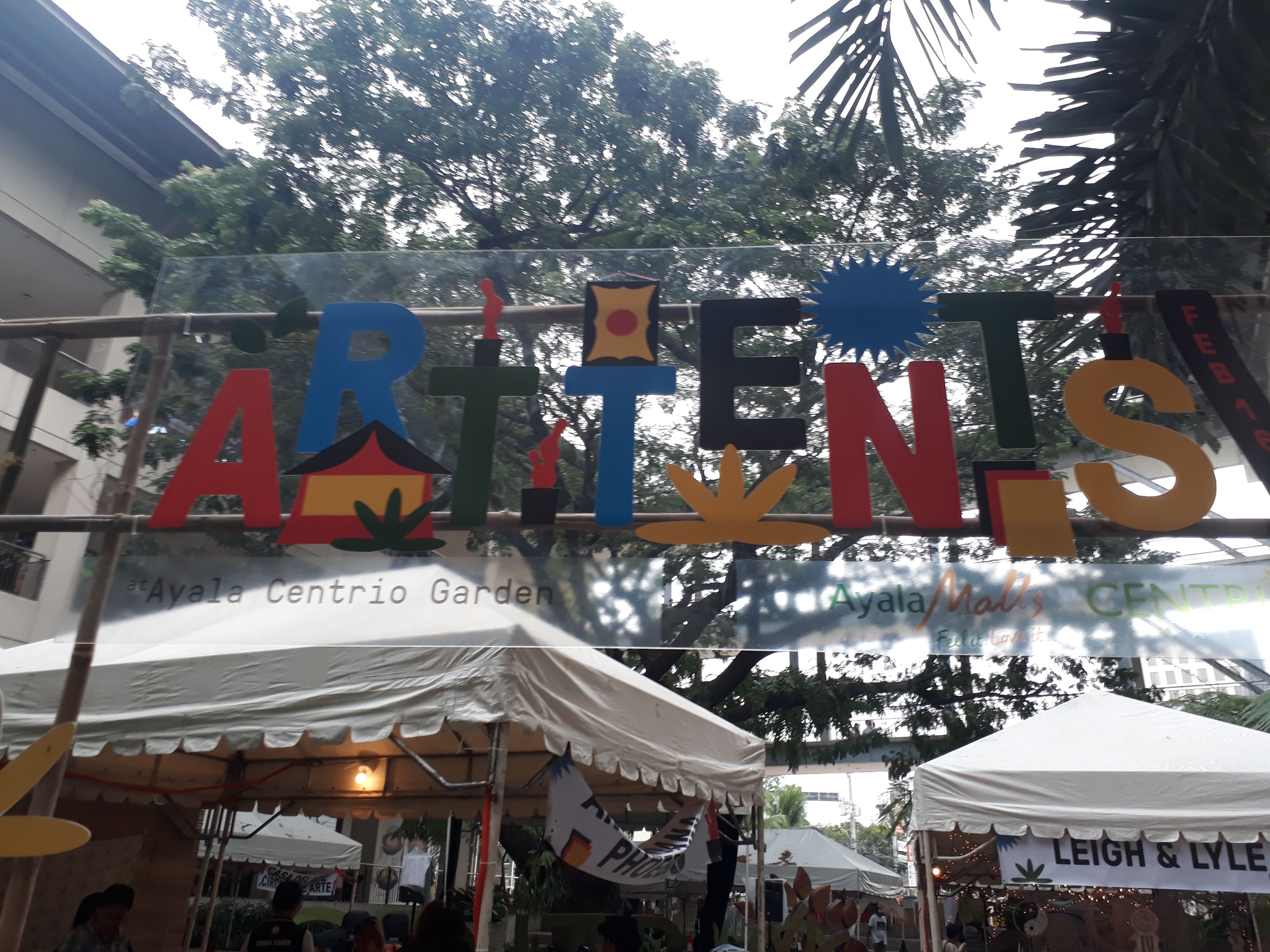 As an artist, I have always dreamed of a place wherein artists can freely showcase their talents without any hint of fear and doubt of being rejected and ridiculed by co-artists and non-artists.
I have also dreamed of a place wherein each and every artist can mingle with each other in one accord. I think every artist dream of such place.
Such dream of mine happened last February during the
Art Tents
, an event initiated by groups of Artists in the gardens of the Ayala Centrio Gardens.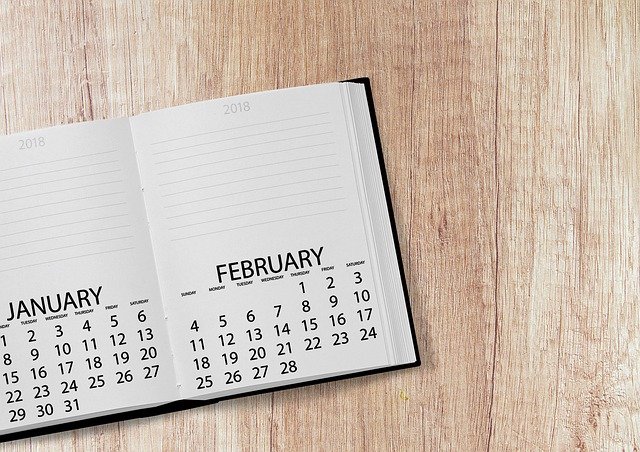 Image taken from pixabay.com
The said event has a schedule of activities which included Ukulele Night by the Kagay-an Ukulele Underground last February. Unfortunately I was in Negros Oriental last 16 and on 23, I was busy doing house chores. Sucks a lot right?

Meanwhile on February 17, there had been a Workshop on Character Design hosted by DAna Martinez. There was also an Artist Talks event together with some artists such as Chris Gomez, Adama David Hulven, Julius Villanueva, Mervin + Princess Malonzo, and Soika.

On the following day, February 18, a Workshop on Watercolor Hosted by Soika was held. While on February 20 and 22, there was a Film Screening followed by a Poster-Making Competition , and then a Poetry Day by NAQMAC.

As you have read, the month of February was filled with Art Events, but Art Tents did not just end there since there had been a Culmination on Febuary 25.
The event is not just full of one day or two day happenings, but there are also tents provided for different artists. In a while, I will showcase it all to you!
---
Leigh and Lyle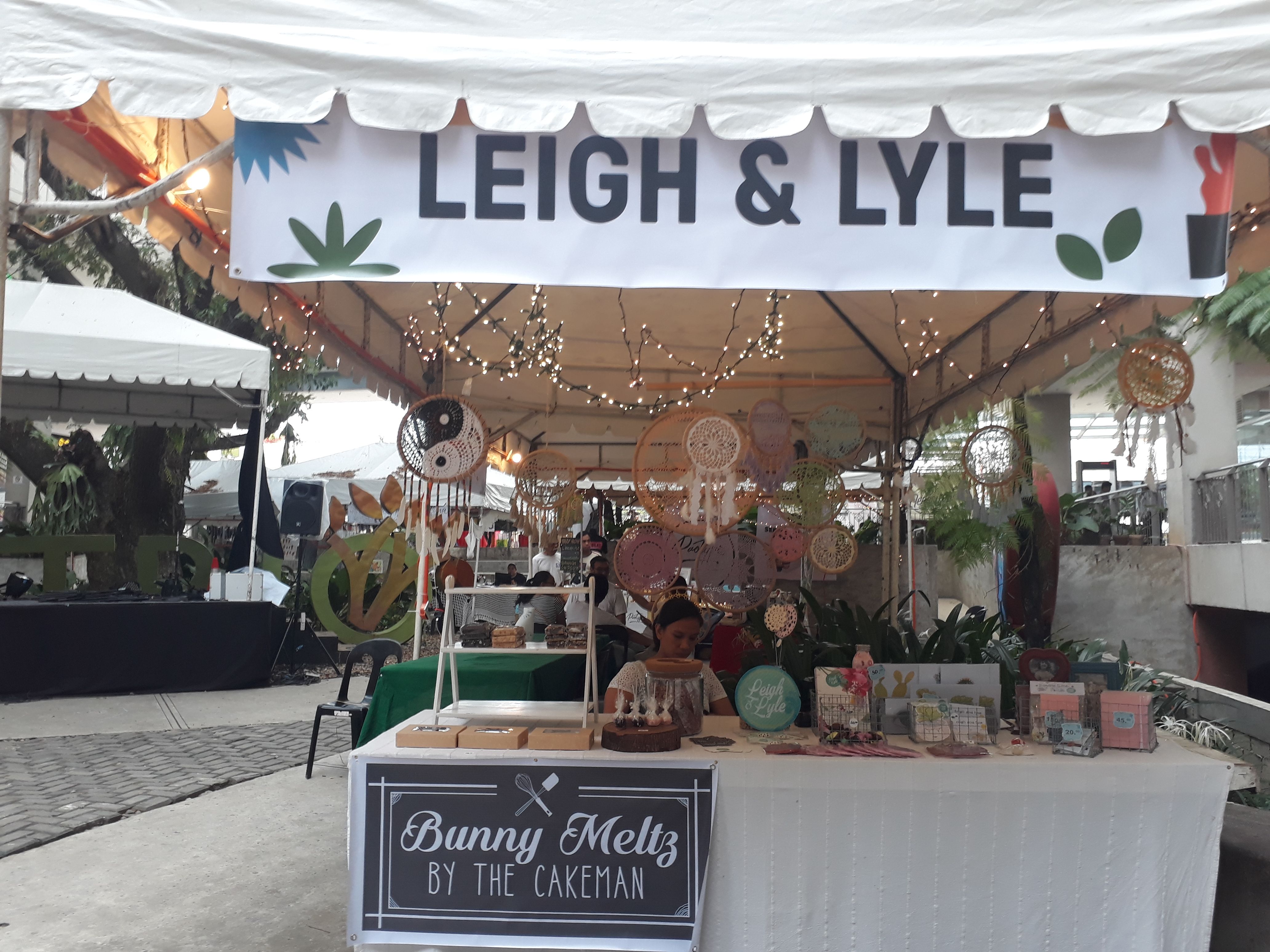 The first art tent that could be seen is by Leigh and Lyle which has a variety of adorable and novelty products. There were also displays from Bunny Meltz by The Cakeman.

I really fell in love with the products and as we go along, I know you would understand why.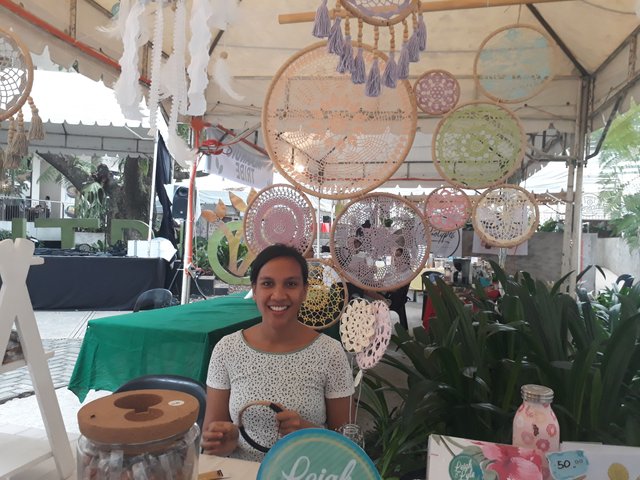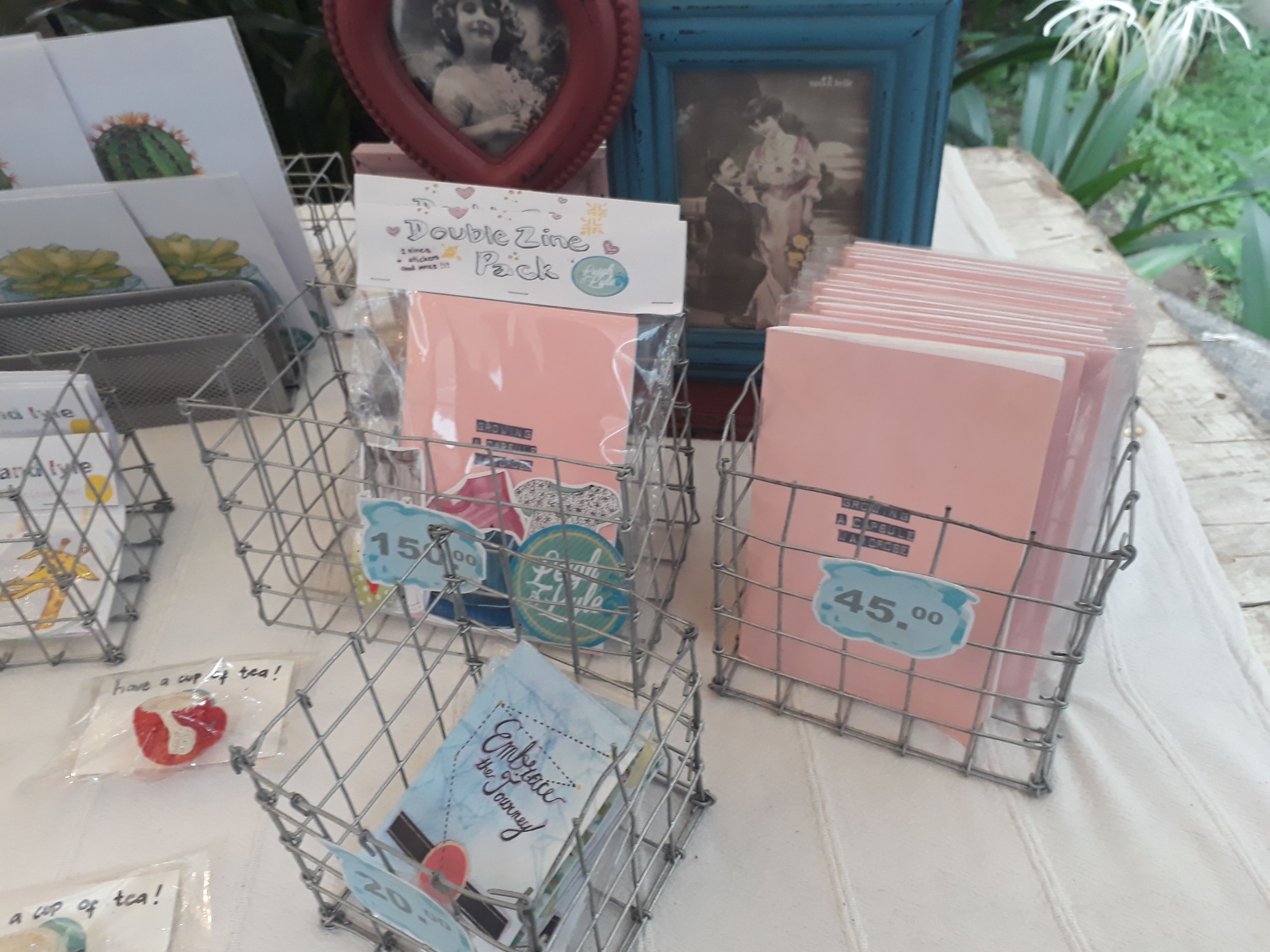 Actually, Leigh and Lyle are siblings. The one on the photo is Leigh. She loves to create dream catchers and other novelty products using her crochet. I must admit, she did not put her passion and talent into waste. She knows exactly what designs to make and what colors to use!

Meanwhile, it is Lyle who creates personalized items. She also made this small book about art, where in the user could put paper clothes that she made. She reminded me for the love I have over paperdolls.
Here are also some of the products they made so that you can clearly see how nice they are: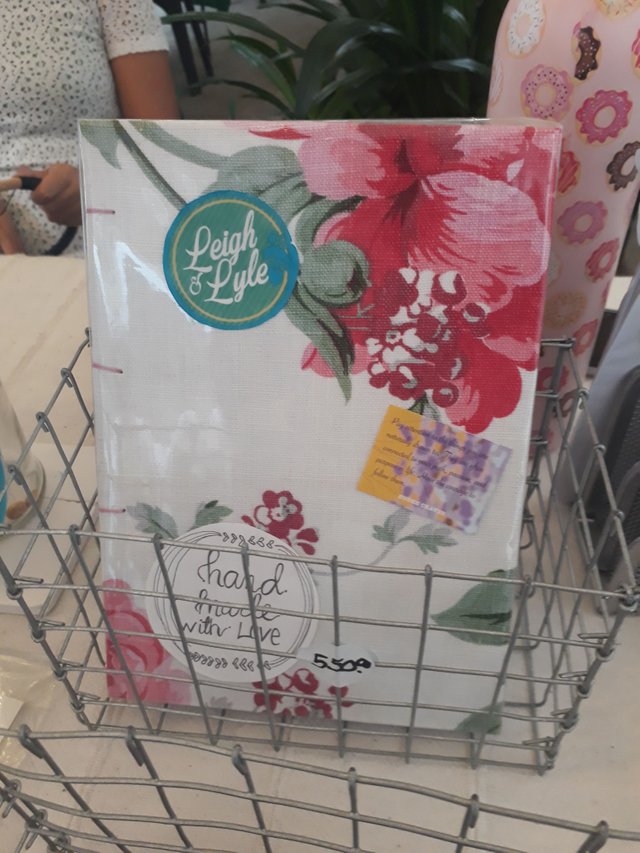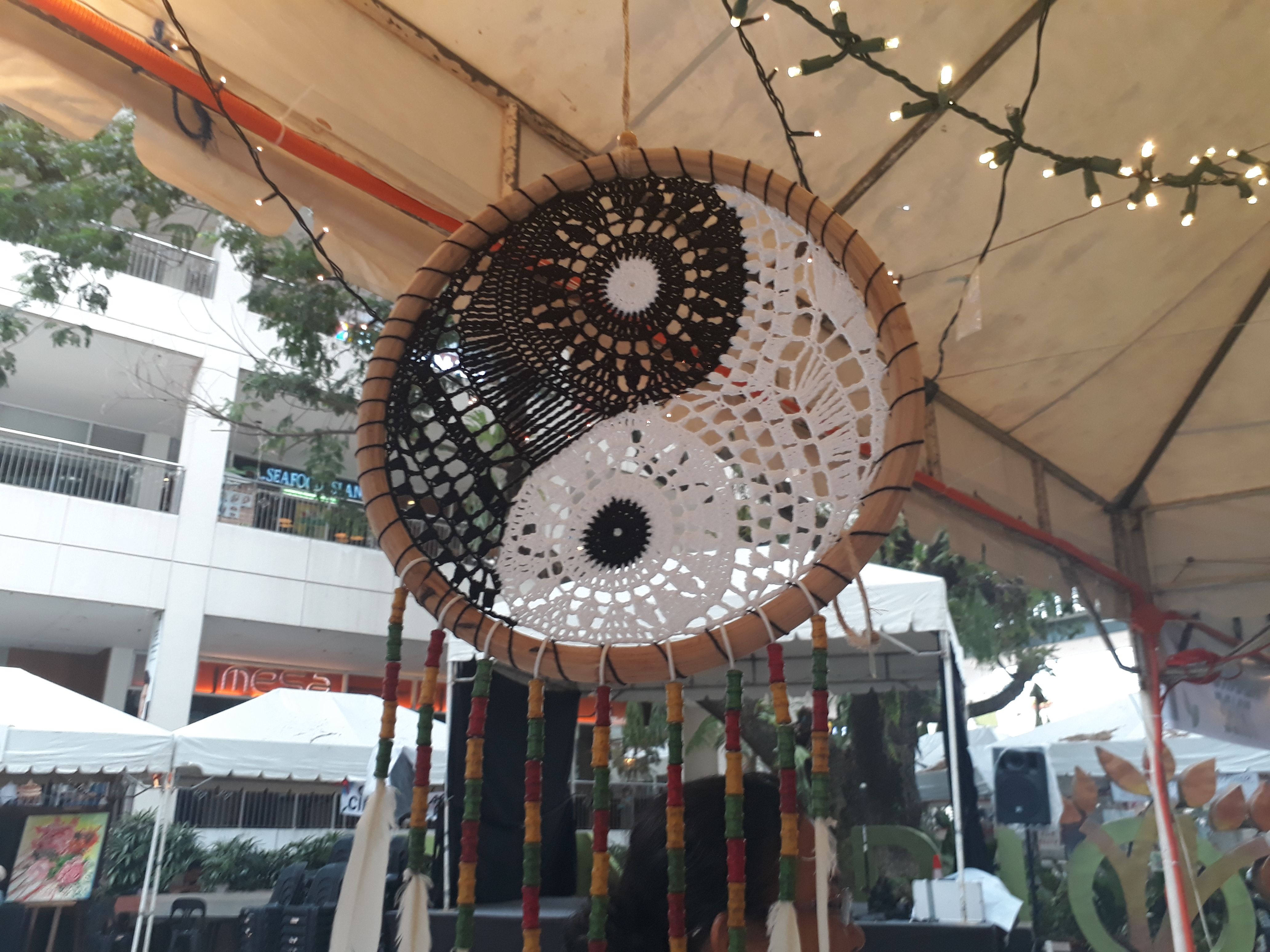 I really am fond of handmade notebooks because when I was little, I used to make a lot of it so that it would serve as my sketchbook. If I had money with me, I could have bought one! Yay!

Meanwhile, this dreamcatcher is just so epic. The design is so unusual. It would look better hanging in my room but the price for me is a bit too much. My wallet cannot afford it. Haha!
---
Paotypes (Calligraphy and Typography) and Darlene's Cakes and Pastries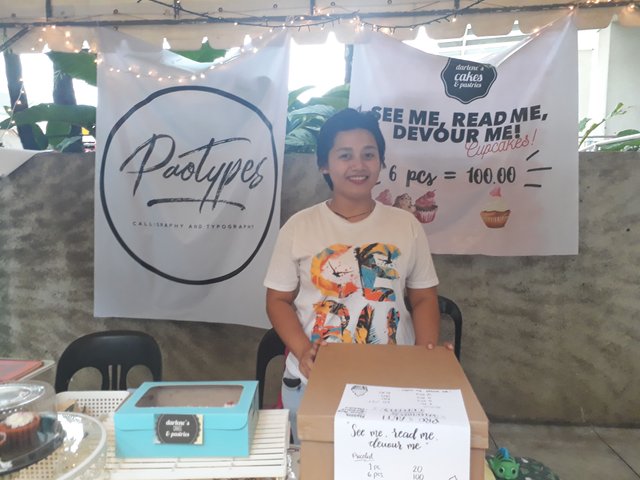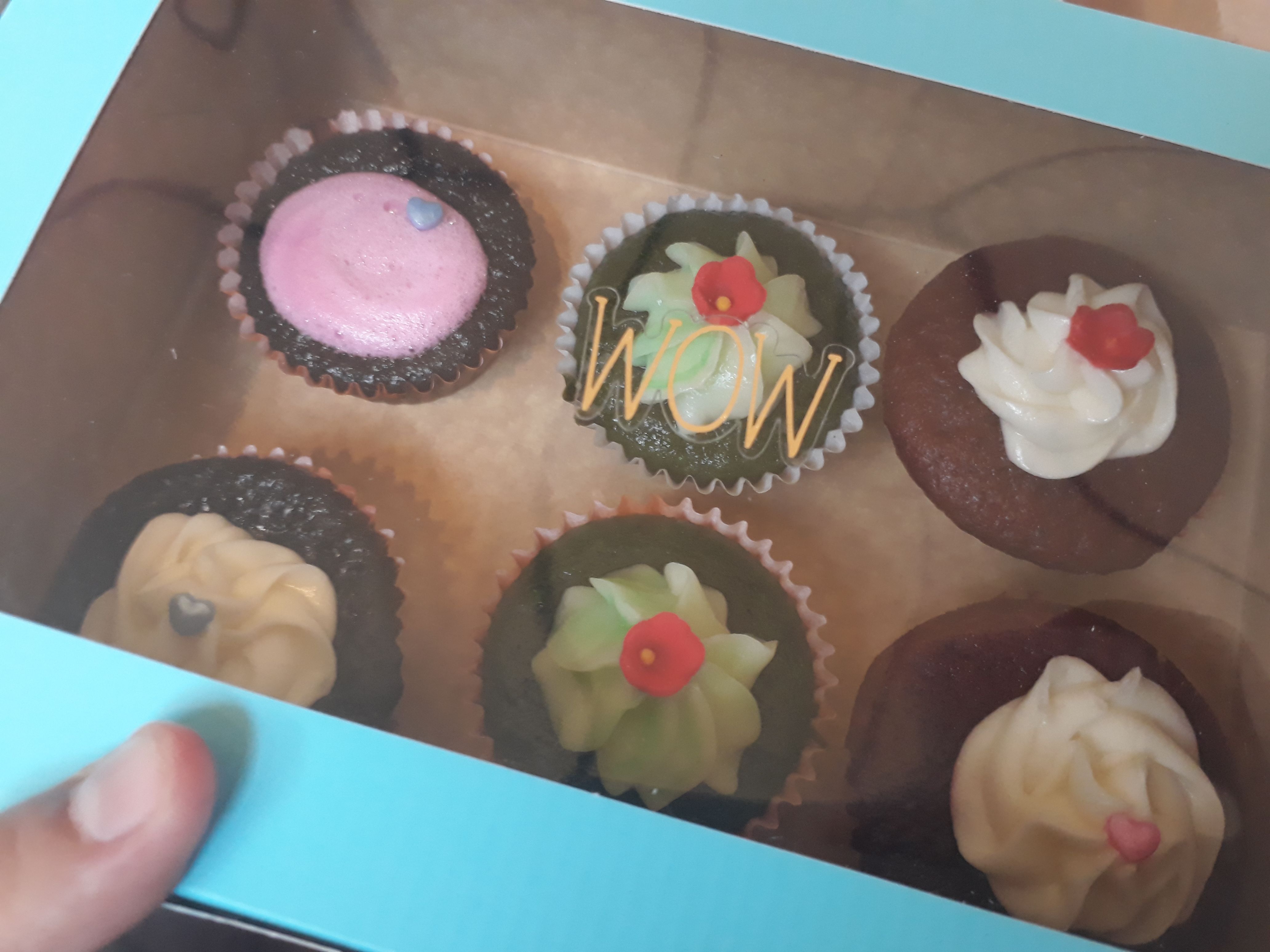 Darlene's Cakes and Pastries is owned by one of my colleagues in a non-governmental organization that I used to work before. I remember having some when we had an international convention before about peace education that was held in Xavier University Pueblo.

I could still recall how sweet it tasted and how creamy it used to be. And oh! After so many years, she never failed me. I could not help it but to buy a box for myself and for my family. My brother even bought a box for himself as he will be travelling to Manolo Fortich. It still tasted good-- actually it was great! The matcha and red velvet cupcakes were just so amazing!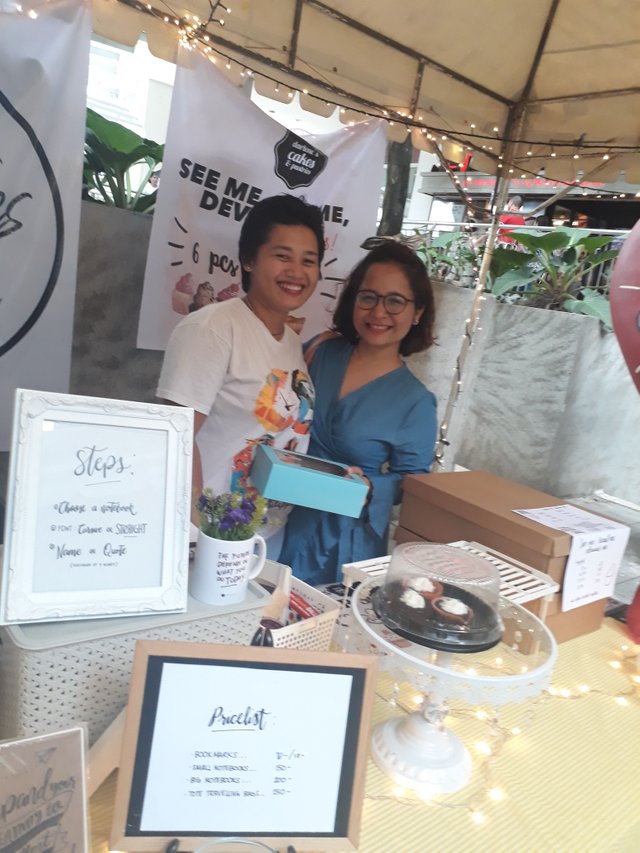 It really took me some time to realize who I was talking to, and wow! It was Carlene! I took the opportunity to hear from her since it has been years already since the last time we met. She shared to me of her plans that she wants to be part of the Department of Defense by being a member of the PHilippine Army. She even had her hair cut. i do hope that she would pass all the examinations. It is not impossible though becauseI know for a fact that she is intelligent and persistent.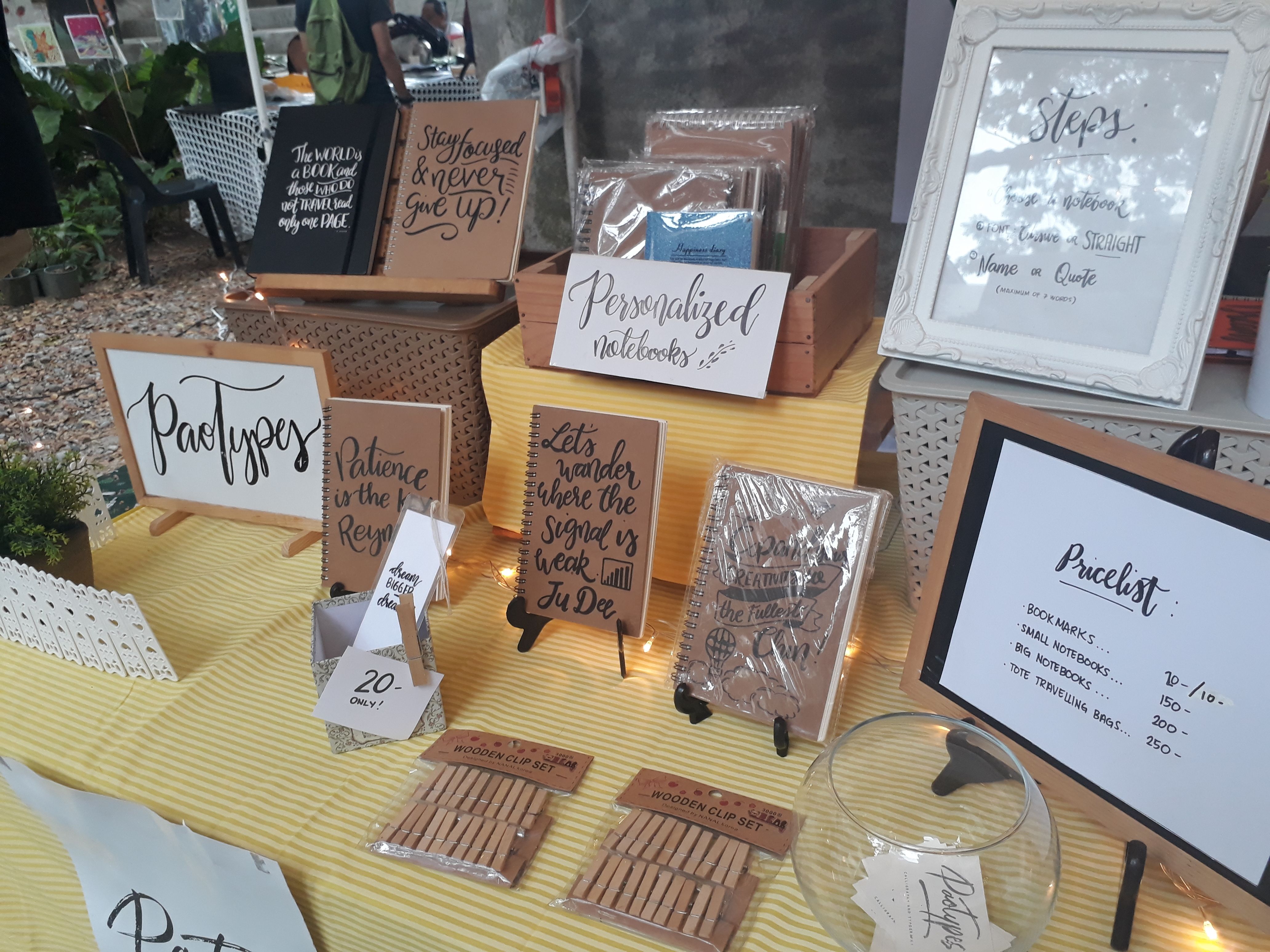 By the way, the owner of Paotypes is a good friend of Carlene. He or she (I forgot to verify though) makes great typographies and personalized notebooks. He also plans to conduct summer workshops on calligraphy. I might be joining his classes then. I am so eager to learn a lot about calligraphy.
---
Anime Tent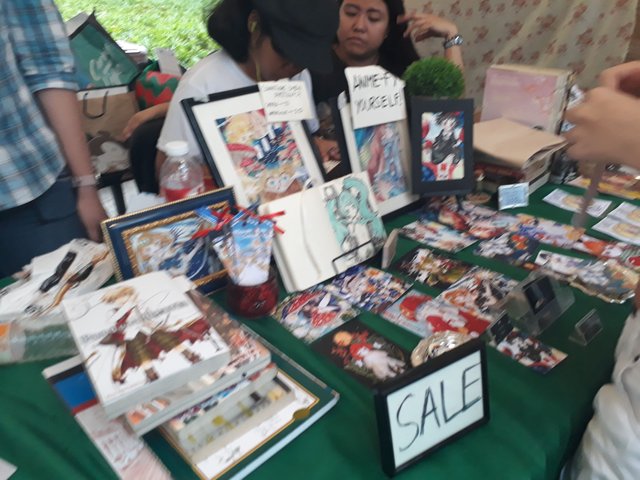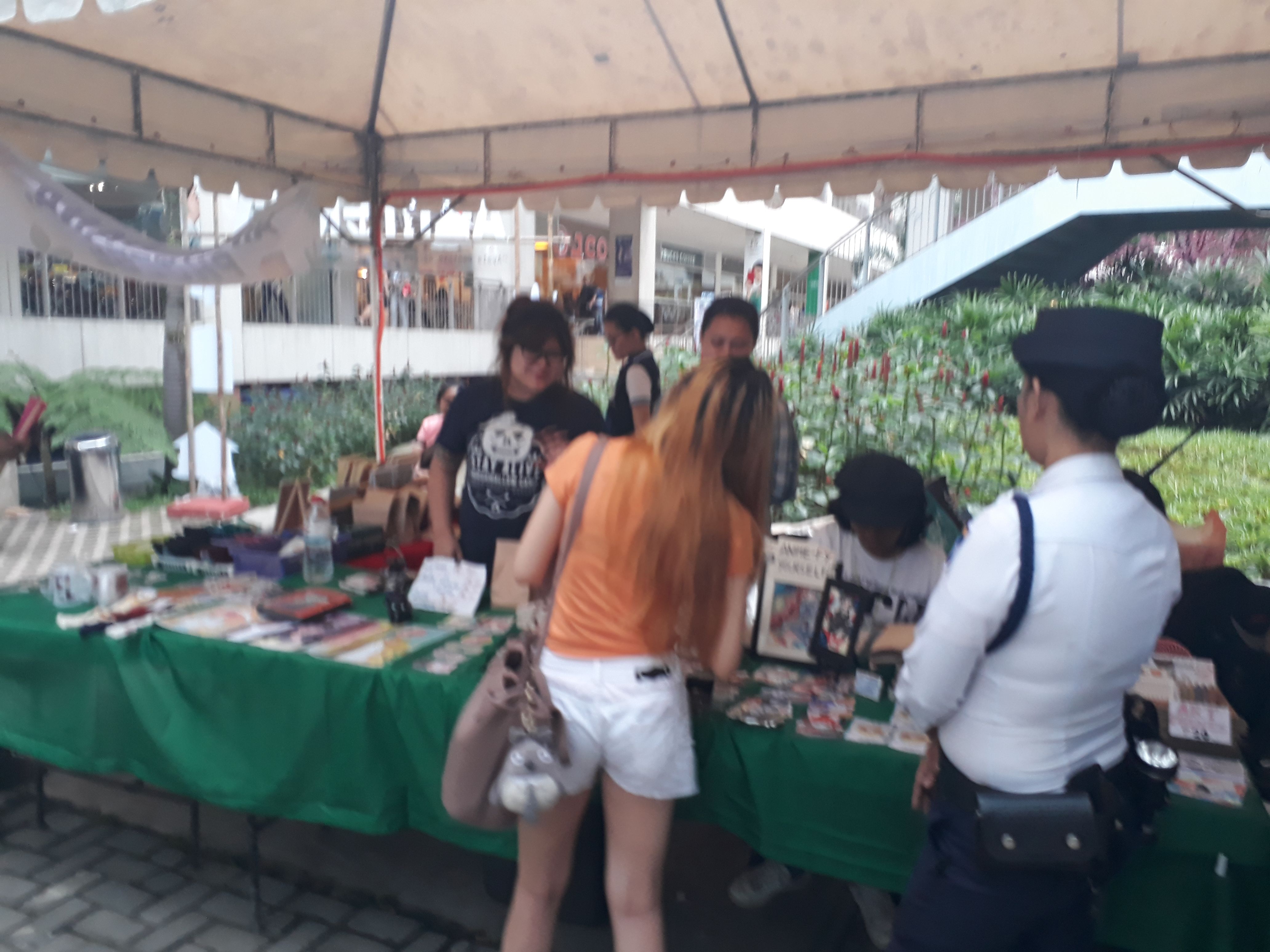 This tent is particularly for anime illustrators. I forgot what their group name is though. Sorry for that!🤗

They sell a lot of anime goodies such as fan arts, original works, and one artist can even anime-fy those who wish to have his or her portraits done. I swear, her works are incredible base from her outputs.

Some artists even sell their preloved mangas which were all in good condition. I want to hoard them all!
---
Oro Arts Guild and Artsada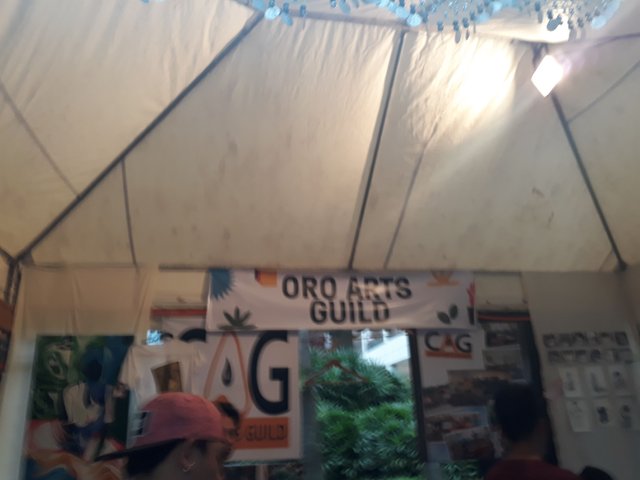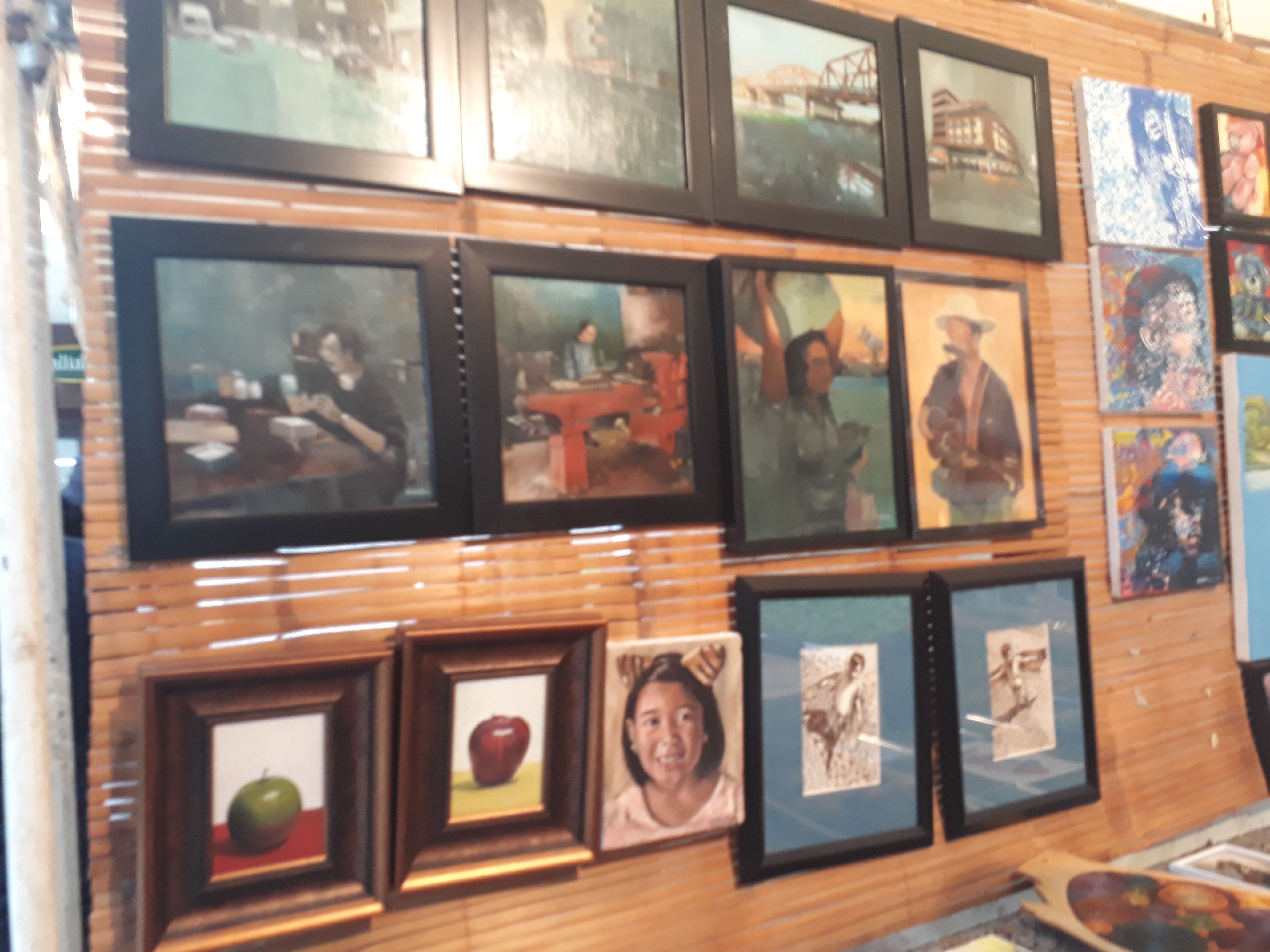 Two art groups in Cagayan de Oro has joined in this said event. They showcased some of their best artworks. Some of their artworks are for sale. They beautifully decorated their tent with various artworks with particular theme.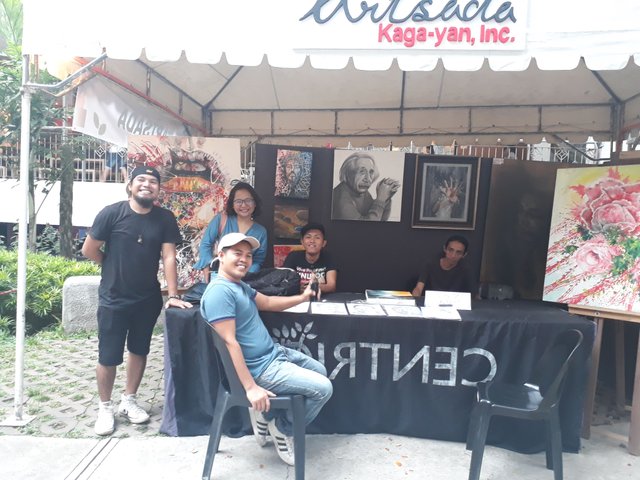 I have met some of my friends from Artsada whom I used to work with during Summer Art Classes. They said they would be very glad to make me part of the organization and be their curator.

I cannot wait to work with them soon!
---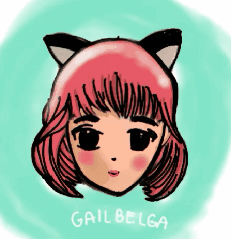 Johanna Gail H. Tongco or also known as @gailbelga, is a freelance writer and painter. She took up Bachelor of Arts in International Studies at one of the Ateneo Universities in the Philippines. She also completed her academic requirement with a degree of Masters in Public Administration. <br She has served in various non-governmental organizations that promotes peace educatiom and political awareness. She has also served on different government agencies in the country.
She is on steemit to share her passion on writing, making artworks, and making friends with people across the globe.