Flower carpet creates visual feast in Brussels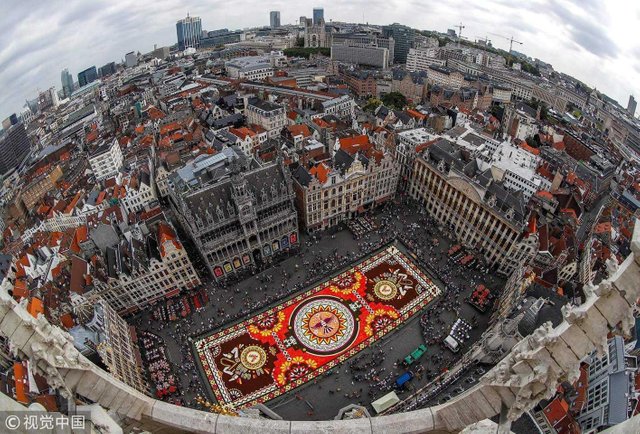 www.cgtn.com
A giant carpet of flowers covered the square of the Grand Palace in Brussels, Belgium, on Thursday. This year, the Brussels Flower Carpet celebrated a Latin American theme, "Guanajuato, cultural pride of Mexico" for the first time.
The event has taken place every two years since 1971. Designers used over 500,000 flowers to create the 1,800-square-meter carpet.
The display will be open from August 16-19.
More than 120 volunteers worked on the massive design using dahlias, grass and bark, and the famous Belgian begonias to fill the huge area.
Image :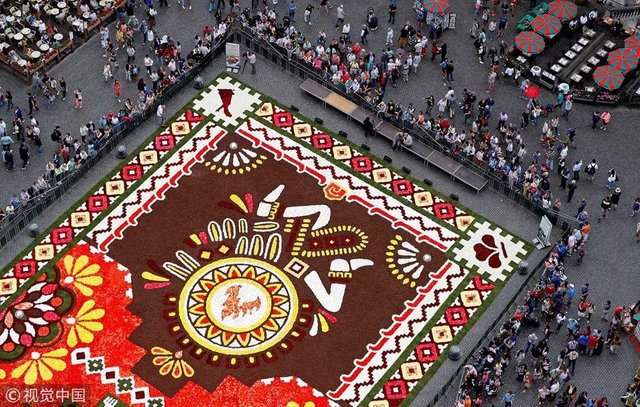 www.cgtn.com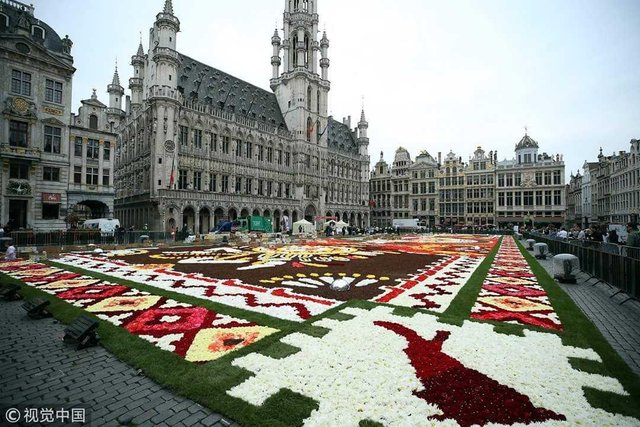 www.cgtn.com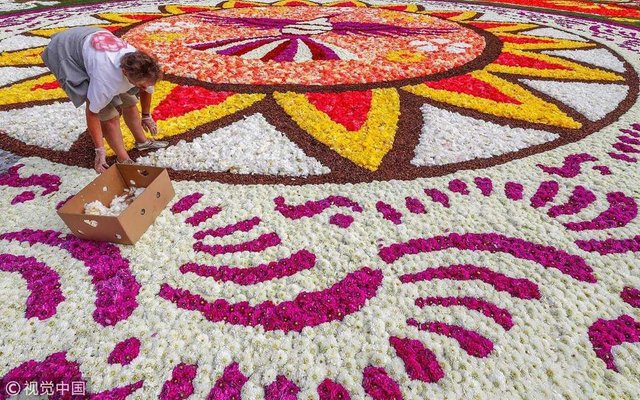 www.cgtn.com