Hi Steemit family!
Today I bring you something about a pictorial genre that I have not spoken much or nothing, futurism and what better way to address this issue by discovering one of its top representatives, this is the case of Umberto Boccioni. Come with me to know some of its main characteristics.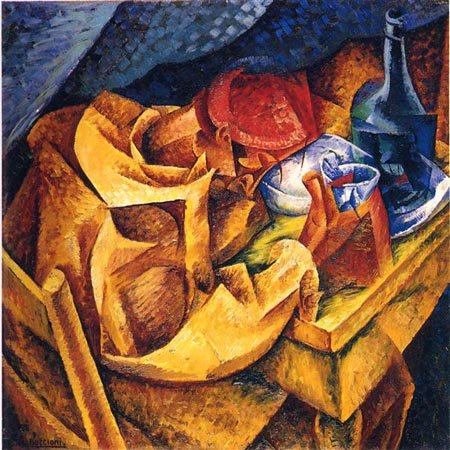 source
Umberto Boccioni, born in Italy in Calabria on October 19, 1882, was a recognized sculptor and painter highlighting his studies and artistic postulates that gave birth to the futurist movement, some of his colleagues involved in the movements were Carlo Carrà, Luigi Russolo, who in the year 1910 made known to the world their futurist manifesto.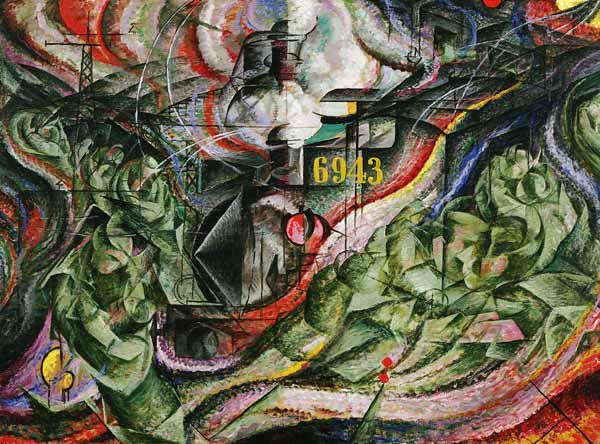 source
He studied at the Academy of Fine Arts in Rome in 1901. Although before becoming a Futurist painter, he studied Impressionist art in Paris in 1906, as is to be supposed all the rebellion that originated Impressionism was the starting point for the birth of other movements. Then he was attracted to cubism is the moment in which it detaches from cubism and advances for the generation of the futurist movement. This would be achieved thanks to the fact that he would not use straight lines, something common in cubism, and he incorporated more vibration of the colors to give an effect of movement within the paintings.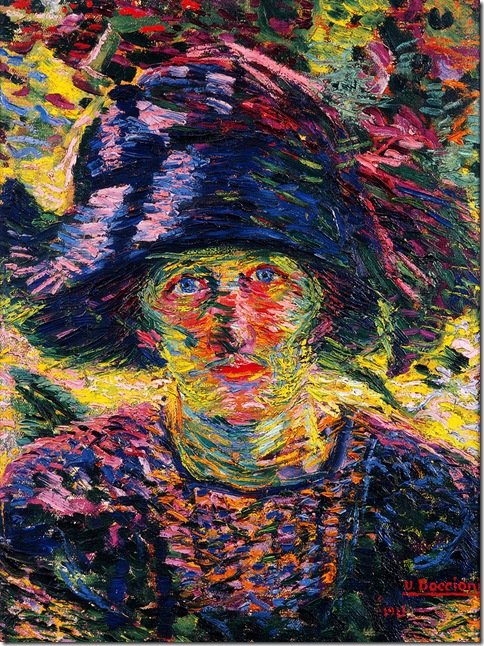 source
One of his most famous paintings is the dynamism of a cyclist who is followed by the dynamism of a football player, clearly showing how movement can exist in space.
source
Some of the declarations of this movement were the rebellion against the impositions of the circles of fine arts for which the artist had to be free of ties, they refused to follow the pictorial figurative traditions, what supposed a true revolution in that epoch.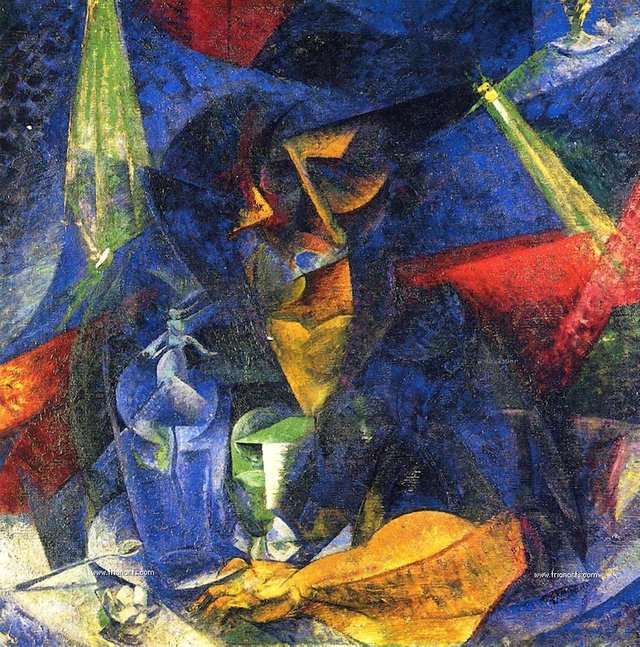 source
So these futuristic artists focused on other ways of composing where they gave special importance to cities and their disorganized way of living, automobiles and everything striking within cities.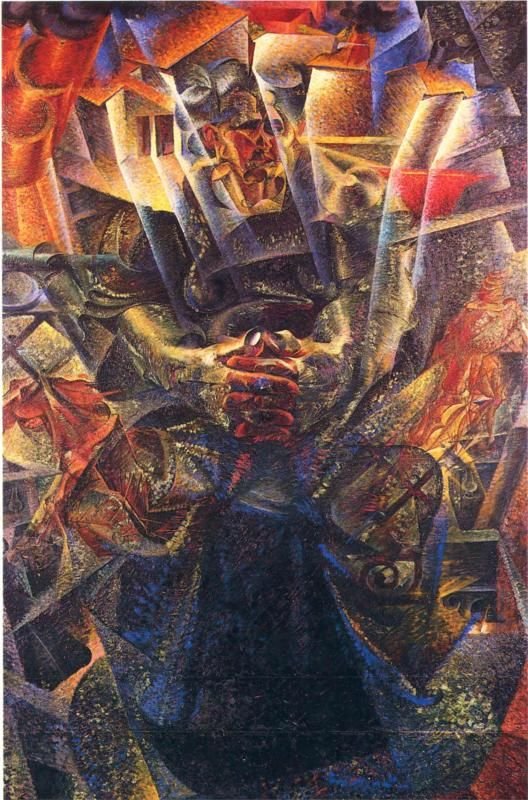 source
In 1912 he began his sculptural stage in which he tried to link with futurism, but he did not use the materials normally used in classical sculpture such as marble, bronze, exchanging them for wood, glass, and iron. Decide succeeds again in showing the interaction of a moving object in a given space.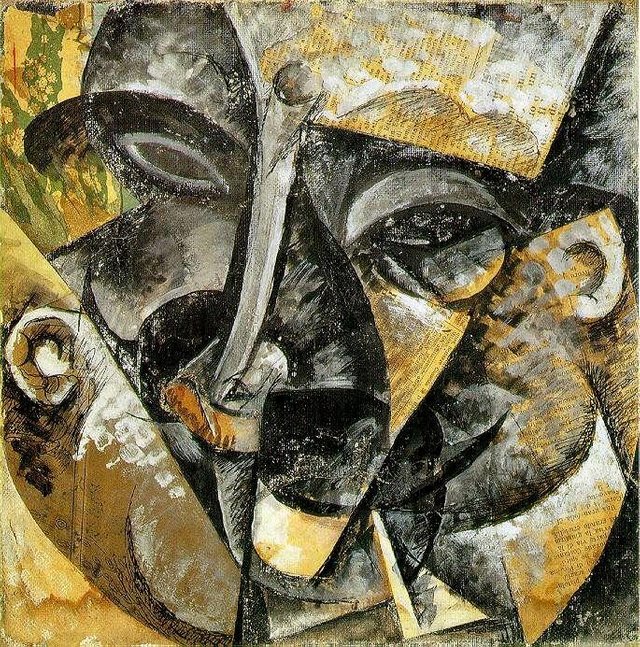 source
Already by 1913, he was exhibiting in much of Italy and other European countries, he would have managed to get the attention of the critics on the futurist movement. But not everything was successful in the life of the painter being accused of rape in the city of Porto Bella and for six long years was rejected by painters circles.
Other of his recognized works is Tumult in the gallery, farewells, states of mind number 1, managing to transmit emotions and states of mind by means of rays, spirals, wavy lines.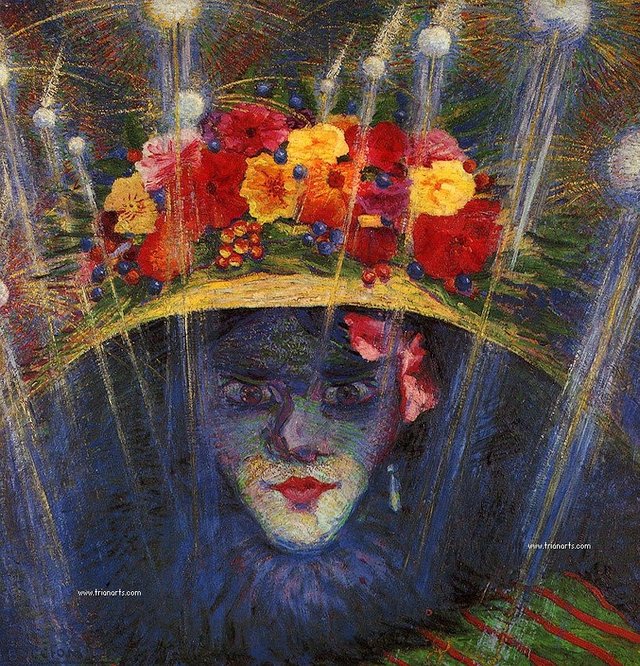 source
During the First World War he was absorbed by the Italian army, but in less than 2 years he suffered an accident while performing some maneuvers in cavalry exercises, fell from his horse and was trampled by the animal, the next day he would die from multiple skull fractures.
The futurist movement did not survive a decade, if we consider that the movements are not eternal within the art, the complications of war undermined many brilliant ideas created by artists of the time.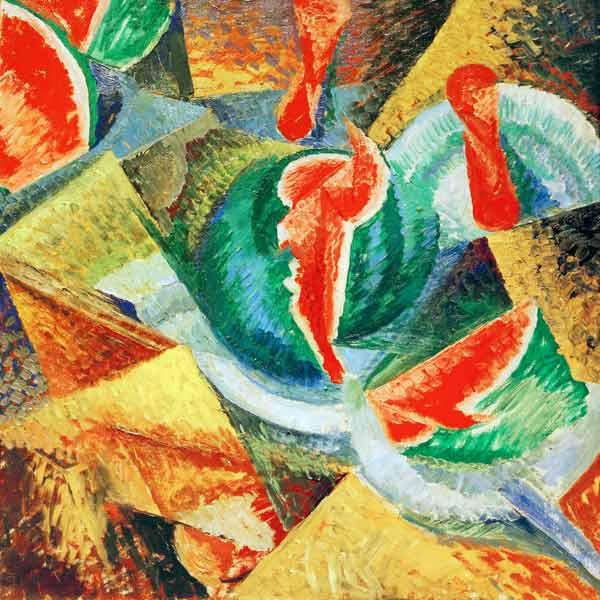 source
Thank you for reading
---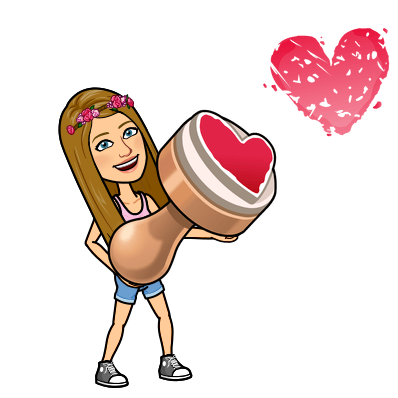 If you liked reading this article, feel free to FOLLOW ME, UPVOTE and RESTEEM! It's always appreciated =D. Thank you all for your support and see you soon for the news flamingirl's adventures!