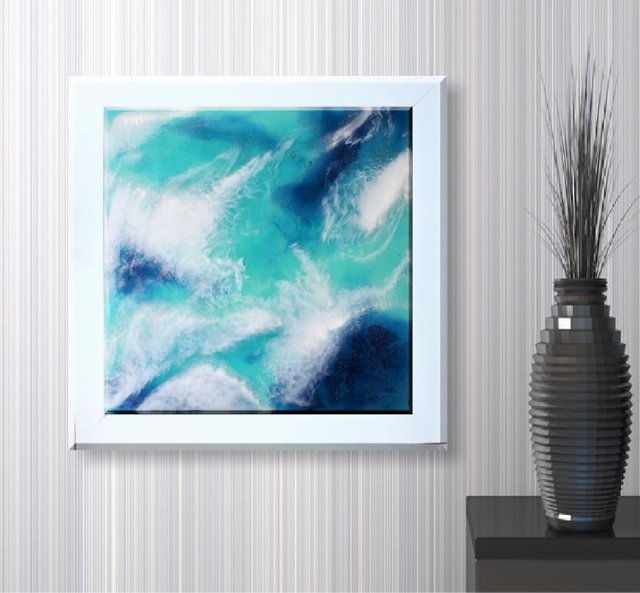 Get the sea to your home!
In my abstract resin paintings, I depict the flowing sea, with all its wonderful blues and greens. The paintings are handmade by me and cast in several layers of synthetic resin. All paintings are unique and are never available again.
Painting Name: Aqua 29
Style: Resin Art, Ocean Art
Material: synthetic resin, pigments
Painting ground: canvas panel
Size: 40x40 cm
Size frame: 47x47x3 cm
It is always hard to capture the glitter and sparkle in my resin paintings, so here are some detail fotos.