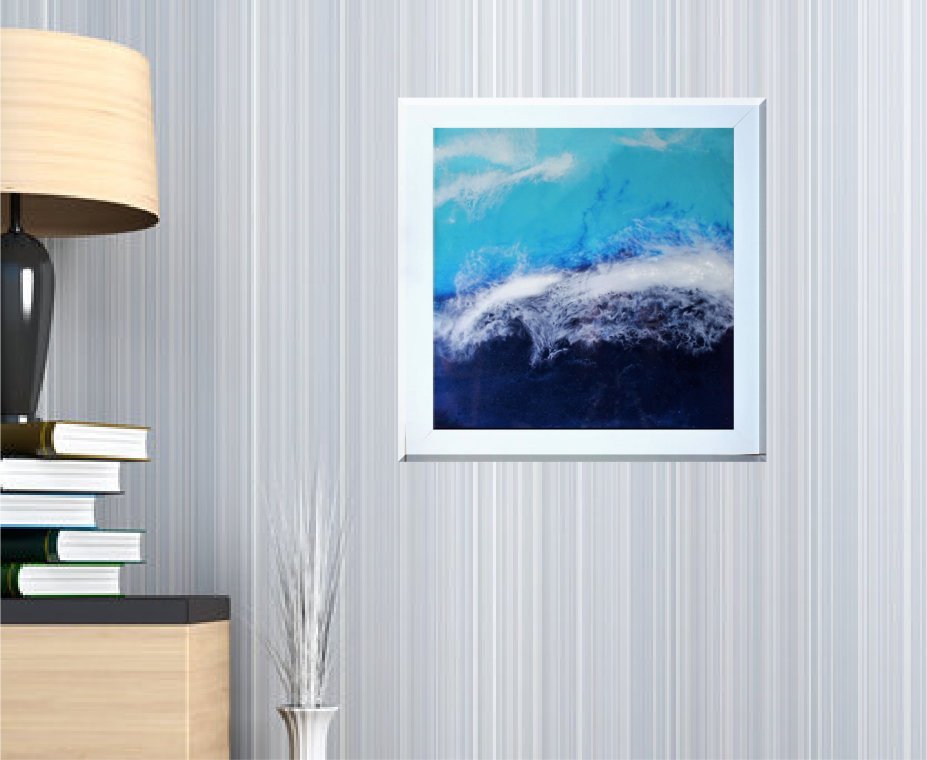 Hello artlovers,
Do you often long for the blue sea or would you like to live by the sea?
Then get the relaxing sea to your home!
In my abstract resin paintings, I depict the flowing sea, with all its wonderful blues and greens. The paintings are handmade by me and cast in several layers of synthetic resin. All paintings are handmade and a unique piece of art.
Painting Name: Aqua 8
Style: Resin Art, Ocean Art
Material: synthetic resin, pigments
Painting ground: canvas board
Size: ø 30 cm