🐶 The Reincarnation of #VanGogh ?: #VanDogh the Artist Dog that impacts painting amazing paintings #Jumpy🖌️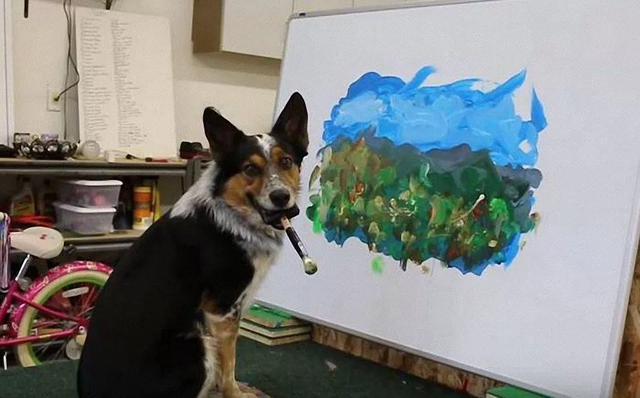 "Jumpy" has managed to demonstrate his abilities in a video where his impeccable handling with the brush is observed.
Sure we all tried to teach some trick to our dog, but few end up becoming a kind of Van Gogh. 🖼️
The famous puppy "Jumpy" has surprised the web showing all his talent for art, especially for painting.
A video shows how the dog takes the brush as if it were his favorite bone, to capture on paper his best strokes with his nose and get a landscape that, surely, will qualify for a next exhibition.