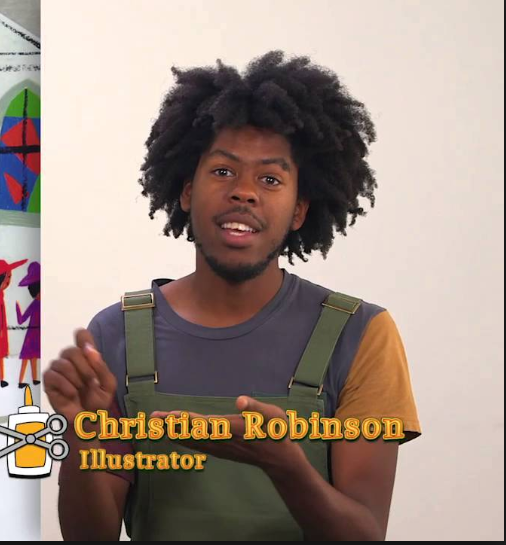 Christian Robinson is "one of the most exciting children's book artists working today," according to the New York Times. He's won a wide variety of awards for his work, which uses distinctive artistic styles, among them paint, colored pencil work, and collage. His illustrations are full of diverse characters in a colorful, exciting world. Most importantly to Robinson, his illustrations depict many types of people, different colors, men and women, young and old, all having FUN. Lots of fun. His website is even called TheArtofFun.com. But each book goes far beyond fun, most contain an emotional depth, revealing stories that Robinson wanted to see more of as a child, something literary that reflected his world and his culture. For the most part, he didn't see his story in libraries or on bookshelves. Thankfully, he has found an amazing way to make those stories appear for a new generation of readers. His goal is to have his stories reach as widely as possible, to be picked up by African-American children and white kids in the suburbs, and still reflect his principles, his culture, and the fun of childhood. So far, Robinson is doing just that.
Why child should seek Christian Robinson's work?:
Critics adore his art. Robinson's work's won the most distinguished awards in children's literature. His vibrant colors and playful use of shapes and space, along with his simple child-like drawing and collage work being accessible, depicts extremely DIVERSE communities. Many of his books have a variety of individuals on the page—a muti-ethnic, multicultural depictions are used by Robinson in his works. Main characters are varied in gender and race and age. The books art is consumable for all children. They show introspection, decency, curiosity, and joy. His style of illustration has a child-like wonder to which children, at least my children, completely relate. His artistic style is charming, but not cloying or simplistic. There are depth and authenticity in his work. Christian collaborated with some of the best writers and creative minds in modern children's literature: Matt de la Peńa, Julie Fogilano, Mac Barnett, Renee Watson, Adam Rex. These are strong voices, but Christian Robinson's choices to reflect his culture in meaningful ways bring out new tones and ways to explore the text. I can't wait to read his first book as both author and illustrator, Another, slated for release next year. Christian an important artist and this new step in his career should be exciting.
A brief selection of well-received works illustrated by Christian Robinson: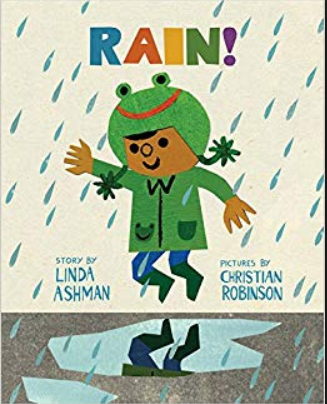 Rain! (2013) Story by Linda Ashman
Winner of the Ezra Jack Keats New Illustrator Award
Josephine: The Dazzling Life of Josephine Baker (2014)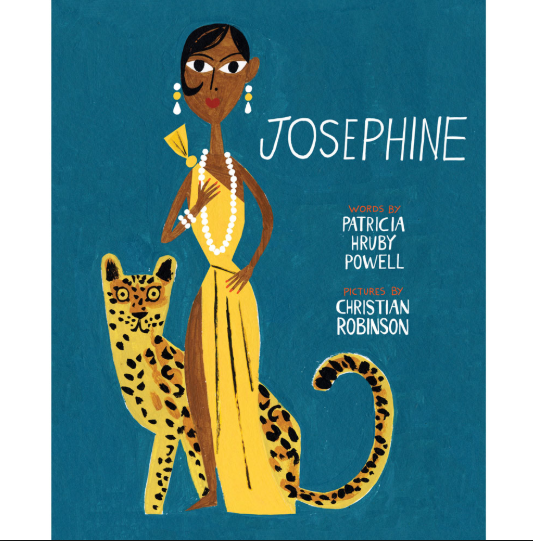 Story by Patricia Hruby Powell
Boston Globe-Horn Book Honor and Coretta Scott Kin Illustrator Honor
Last Stop on Market Street (2015) Story by Matt de la Peńa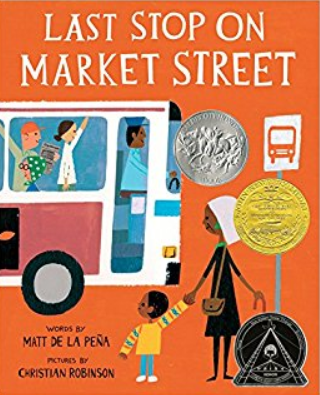 A Caldecott Honor Book and Newbery Medal Winner 2016
Other titles illustrated by Christian Robinson:
Harlem's Little Blackbird: The Story of Florence Mills words by Renee Watson
The Smallest Girl in the Smallest Grade words by Justin Roberts
When's My Birthday? words by Julie Fogliano
Antoinette words by Kelly DiPucchio
Gaston words by Kelly DiPucchio
School's First Day of School words by Adam Rex
Little Penguins words by Cynthia Rylant
Leo: A Ghost Story words by Mac Barnett
Potential Teaching Ideas:
What makes a community? (Last Stop on Market Street)
Exploring African-American history through stories of the trials, perseverance, and success of supremely talented entertainers (Josephine; Harlem's Little Blackbird)
What makes a school? (School's First Day of School; The Smallest Girl…)
What are we thankful for? (Last Stop on Market Street, School's First Day…)
Exploring empathy and different perspectives. (Leo: A Ghost Story; Rain!)
Joyful read-aloud opportunities (When's My Birthday?; Rain!)
Excellent Christian Robinson Interviews:
https://www.artofthepicturebook.com/-check-in-with/2015/10/31/an-interview-with-christian-robinson
https://www.npr.org/2015/02/06/383856887/on-board-a-city-bus-a-little-boy-finds-the-route-to-gratitude