A little concept design I did over the Christmas/New Year week. It's a near-future charging station for electric vehicles (EVs), something like today's gas station for cars, but for electric cars.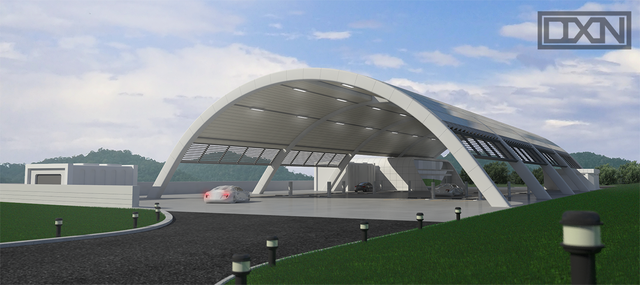 Click here to view full size image.
You can't see it from this angle, but in this design there are no charging cables like current-day EV chargers. Instead, the vehicles are charged using inductive charging similiar to wireless charging for phones. I believe once EV becomes the mainstream mode of transport, this type of charging will be the most common and could be as fast as filling up gas at the petrol station.
For this design I've done some research on EV charging methods and one thing that piqued my interest is the development of dynamic inductive charging. Imagine inductive panels laid down along the length of the roads that charges the EVs while they are on the move. Watch the video below about how dynamic inductive charging works.
I personally dread the day the internal combustion engines die, but I am also very intrigued at where EV technology is going.