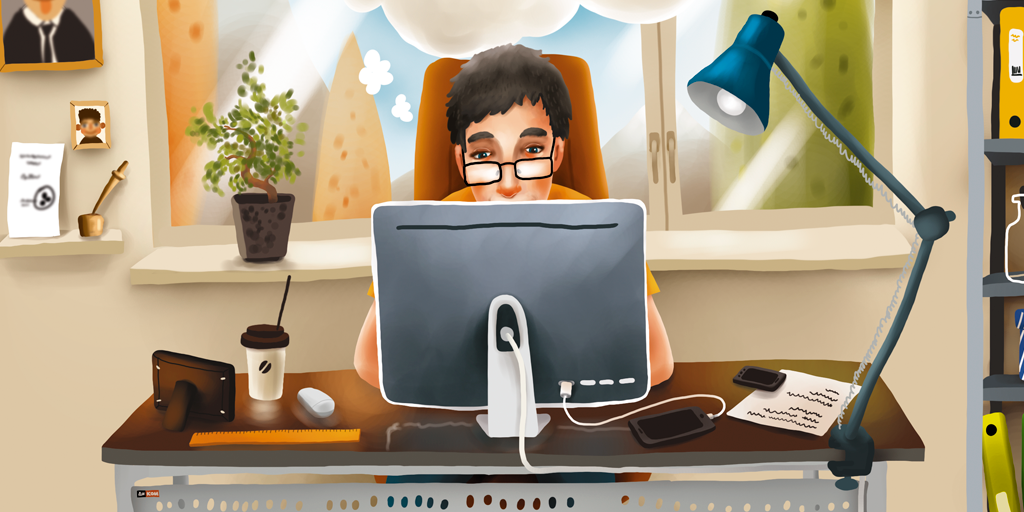 Here is the second illustration I've done for the same calendar about the family business and love for the space travelling. I don't know how was it in your childhood but in mine in Russia every body was dreaming to become a spaceman. We call it a kosmonaut (kosmos is a space in Russian).
| | |
| --- | --- |
| | Check out the beginning of that story and first illustration here in case you've missed it. |
Sketching
So here the story continues. Idea was to depict the head of company - a father working in his office using all the same tables and shelves they are producing. My first sketch trying was sort of similar to the first illustration. I supposed to have that same depth of the room and was thinking of having this angle of view showing the monitor as if he was creating the plan of the rocket.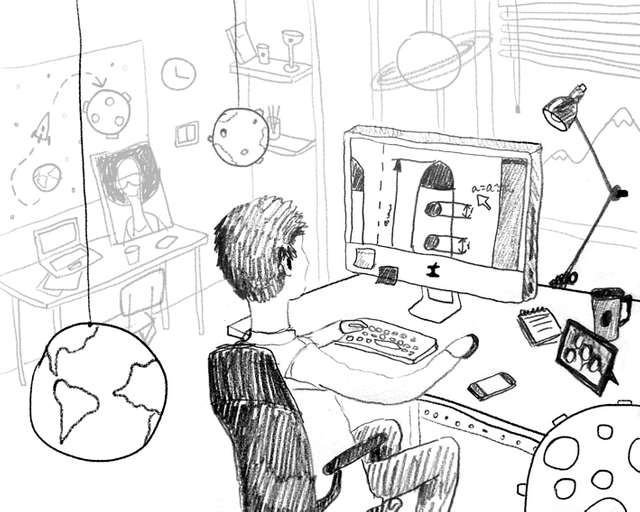 But my client asked me for the second try changing the point of view and some other details. Second was my most familiar view I am using almost all the time. So I've tried to avoid that first but if the client is asking what to do. Though second came out little bit better. How do you think?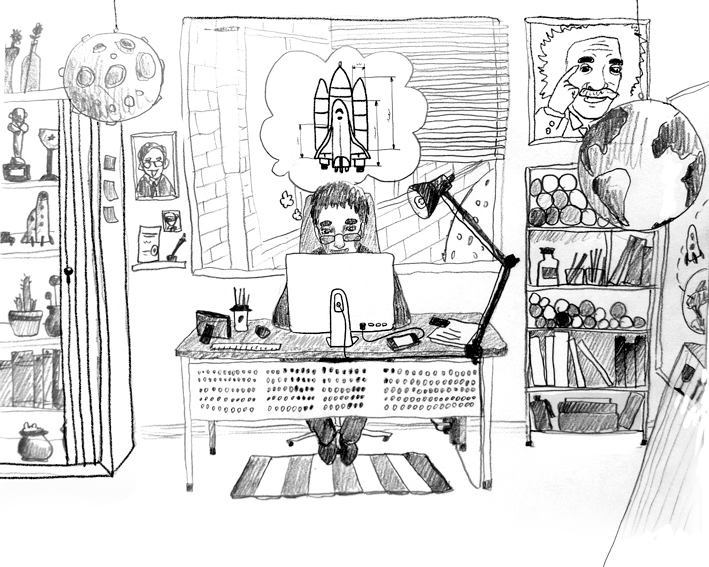 Coloring
It was approved for further coloring and regular procecss started. I believe it was done in 3-4 days and I was sure it's finished. Sent it for approval and he liked everything but asked to make the father look little bit mature or older and to add the dog. I guess it's a family dog they really have. Plus there was a comment on changing the floor type because parquet looks outdated for their office. Or maybe they had different floor in their real office. I don't remember the true reason for sure.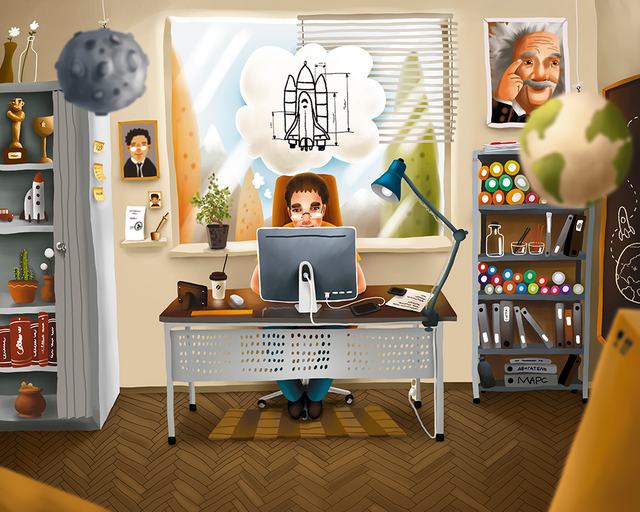 Final
Made all the necessary corrections and added an alien shadow just for fun. I thought my client will ask me to remove that but he also liked that a lot and was happy to approve this image for printing.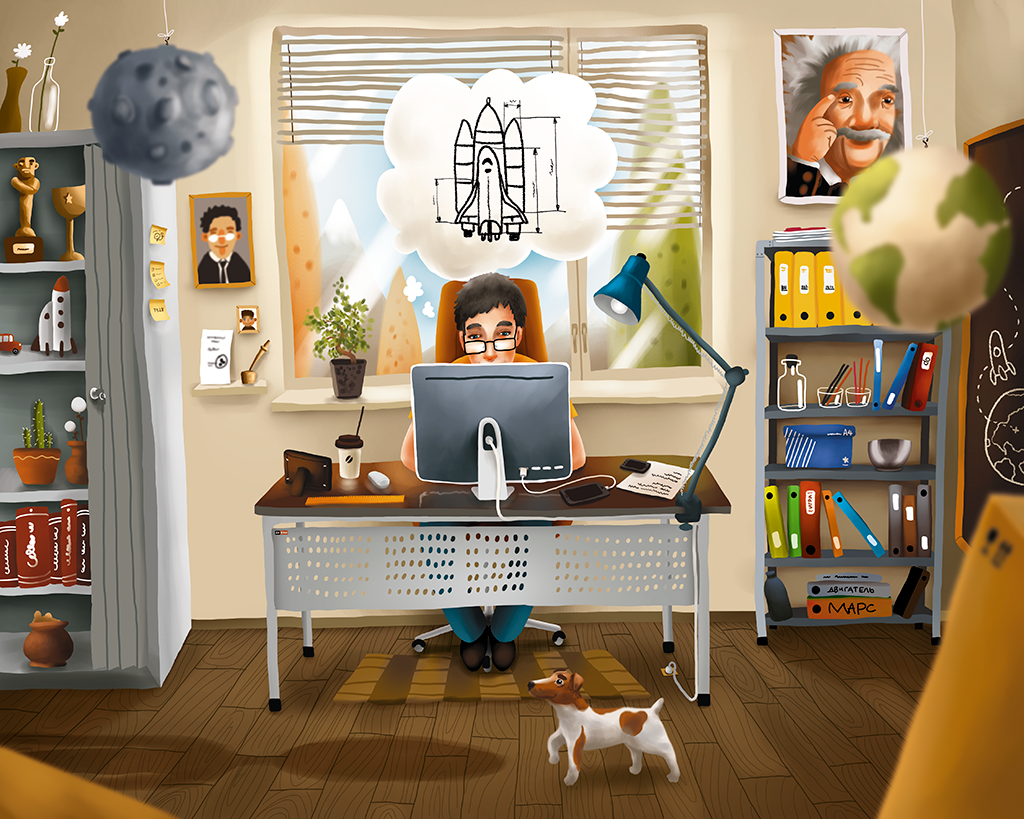 There are two more images in this calendar set I am going to tell you about in next posts. If you have any particular requests on my works I would be glad to reveal something special for you. Thanks a lot for your attention and support!
---
freelance illustrator Fil Dunsky
Portfolio | Instagram | Behance