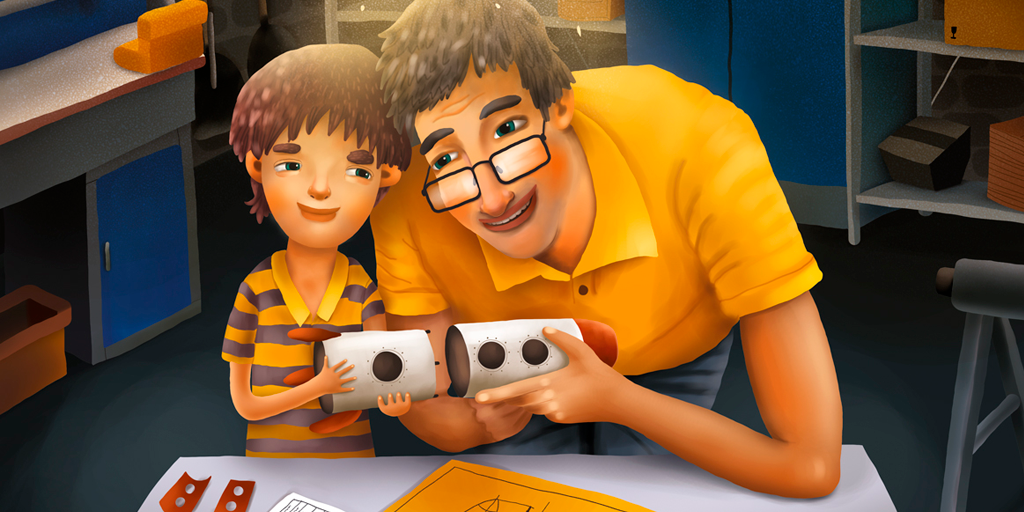 Hey, I've decided to tell the story about my calendar creation for Russian company which is producing furniture, tables, shelves and all other stuff for workers. Head of the company is very nice young guy with really good taste.
He came out with an idea of a family business of father and his young son. I suppose this is a real story of his life but I don't know for sure.
Sketches
I had to create four different illustrations for the calendar telling the whole story. This was the first one and it was the hardest. It's always hard to begin. Other three pieces had been done much faster because we had a vision and understanding of how the whole story should look like.
This particular piece was going to show how a dad with his small son are building small rocket in their cellar together.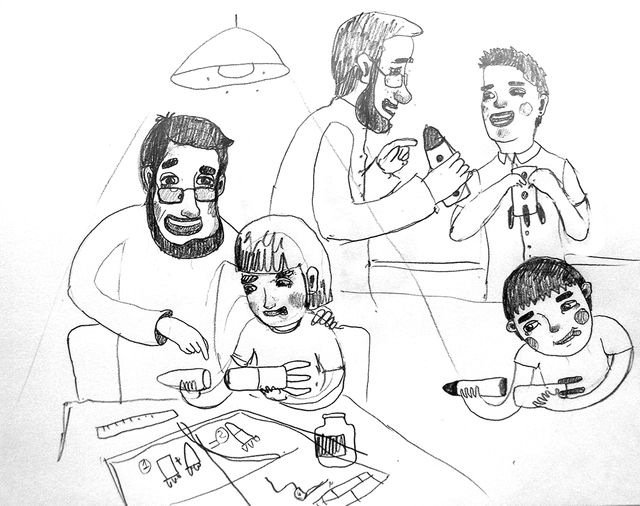 I was searching for the style there and just experimented with the characters a bit. I had no clue how do my client want them to look like so I've just started with at least something to show.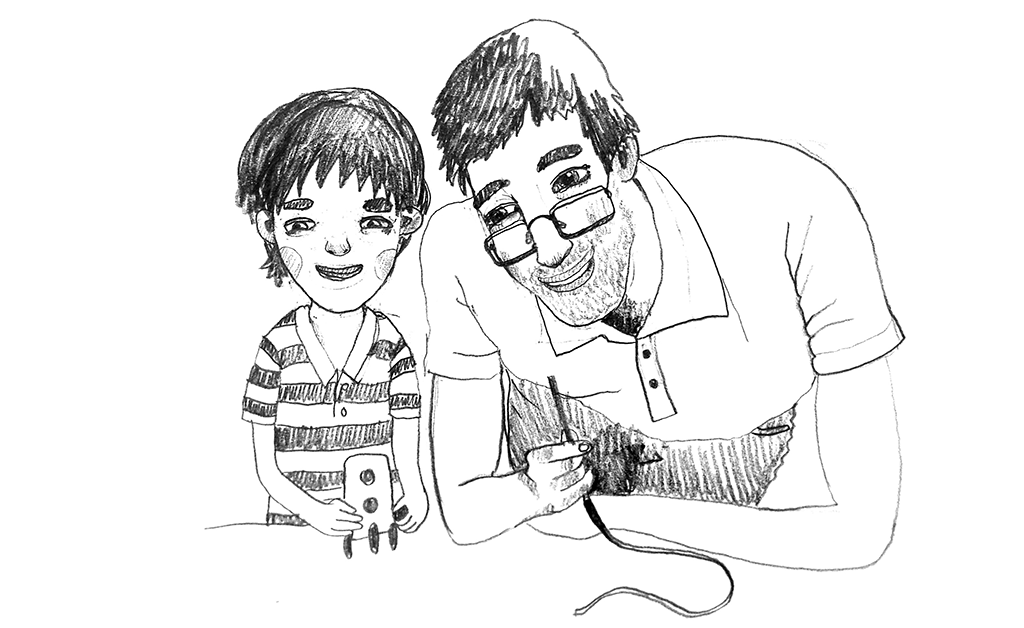 Then he gave me some comments and pointed out to some photo references and I've produced second draft.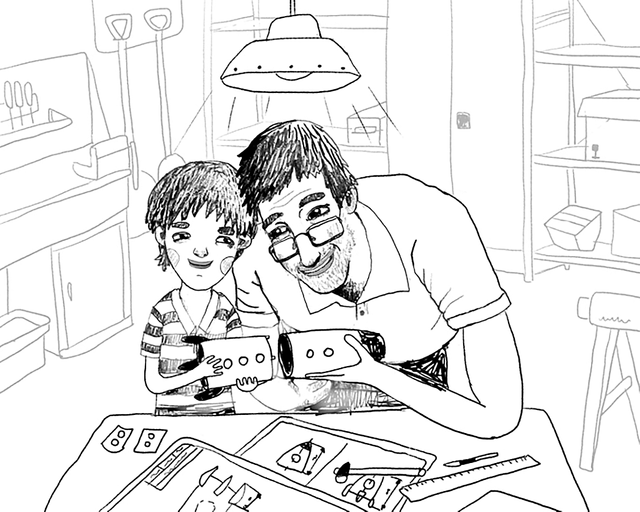 He said it's okay and asked me to continue with background and foreground details. It should be their basement with all the tables and shelves that company produced. He has provided me with all the photos of their products.
Coloring
That sketch had been approved and after few days of hard work I thought I've finished that piece. Send it to my client expecting his positive reaction.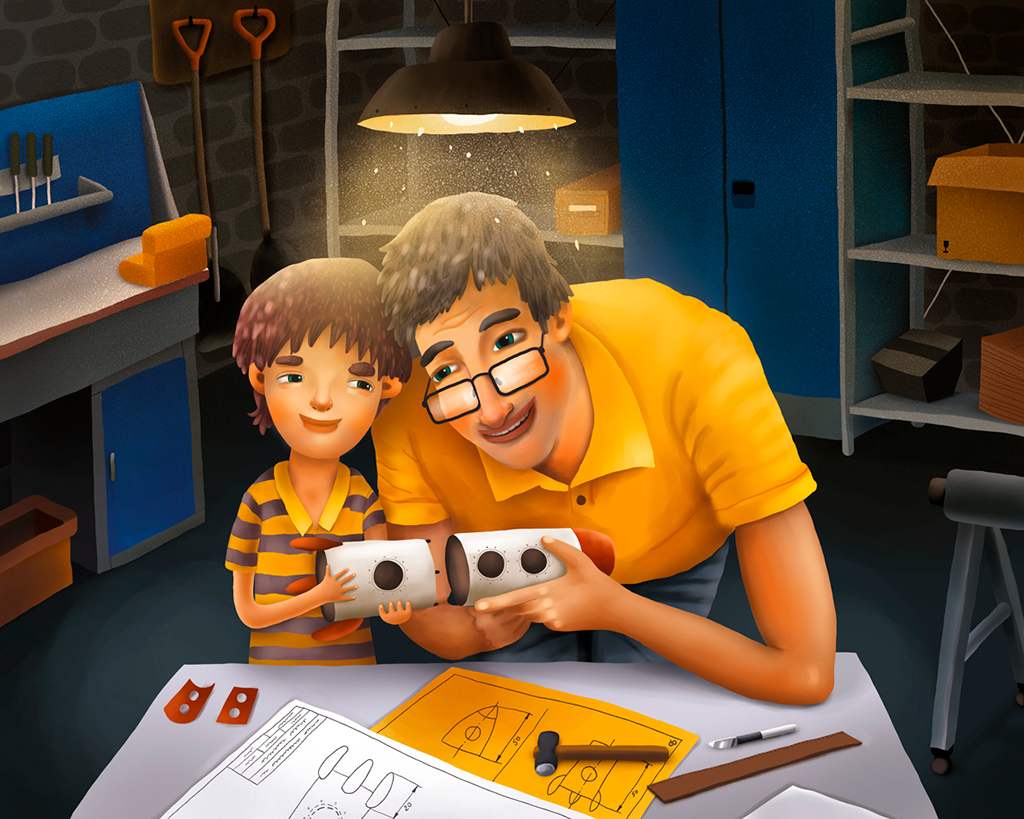 The main comment idea was that the image is too dark and even if it's a basement we could add a small window there and put some light. Plus he had really good budget so he asked to add more details.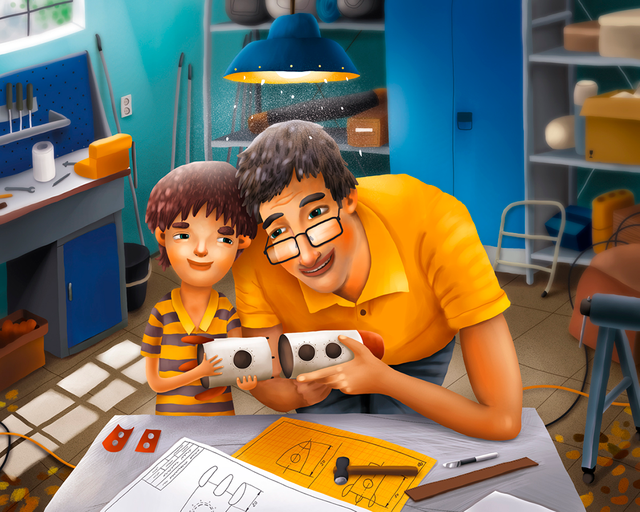 So it was the second iteration of final illustration. Then he asked me to change table model, remove autumn fallen leaves and change something else. I would be glad if you could see and find out it by yourself.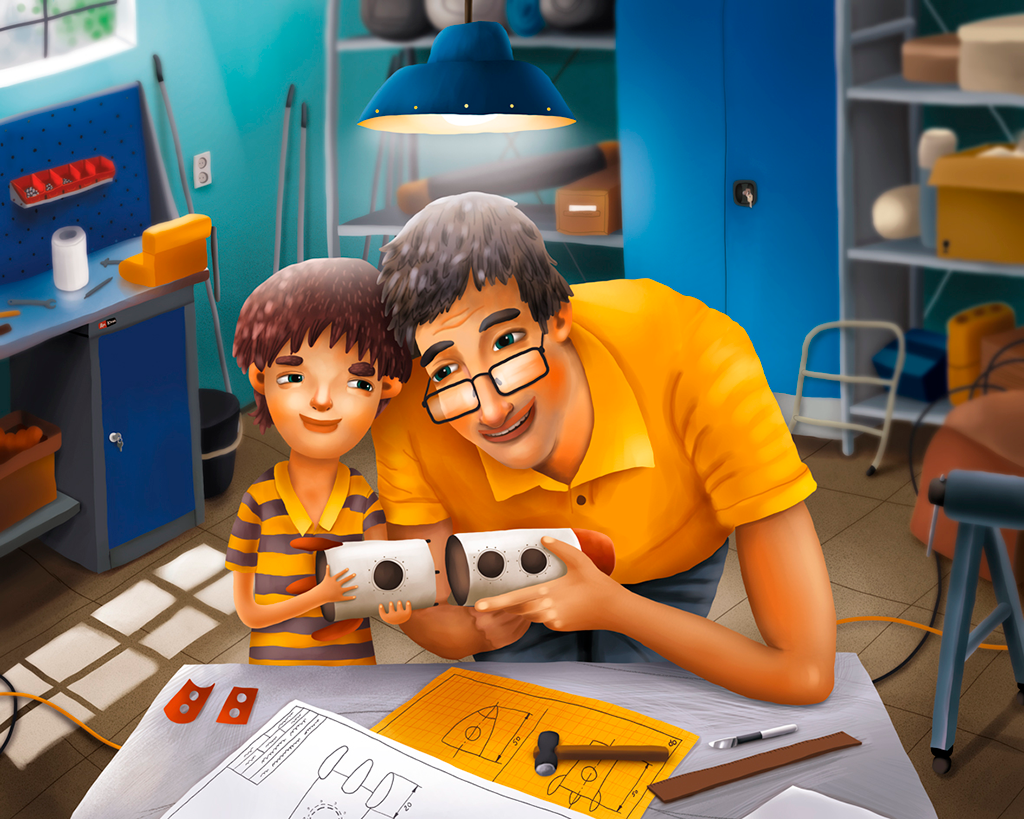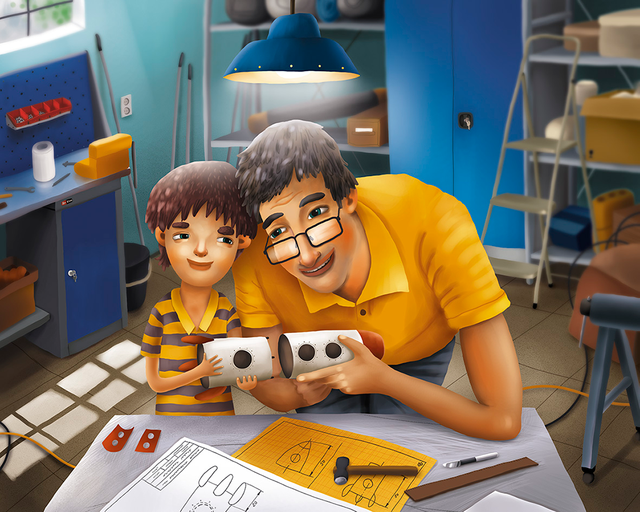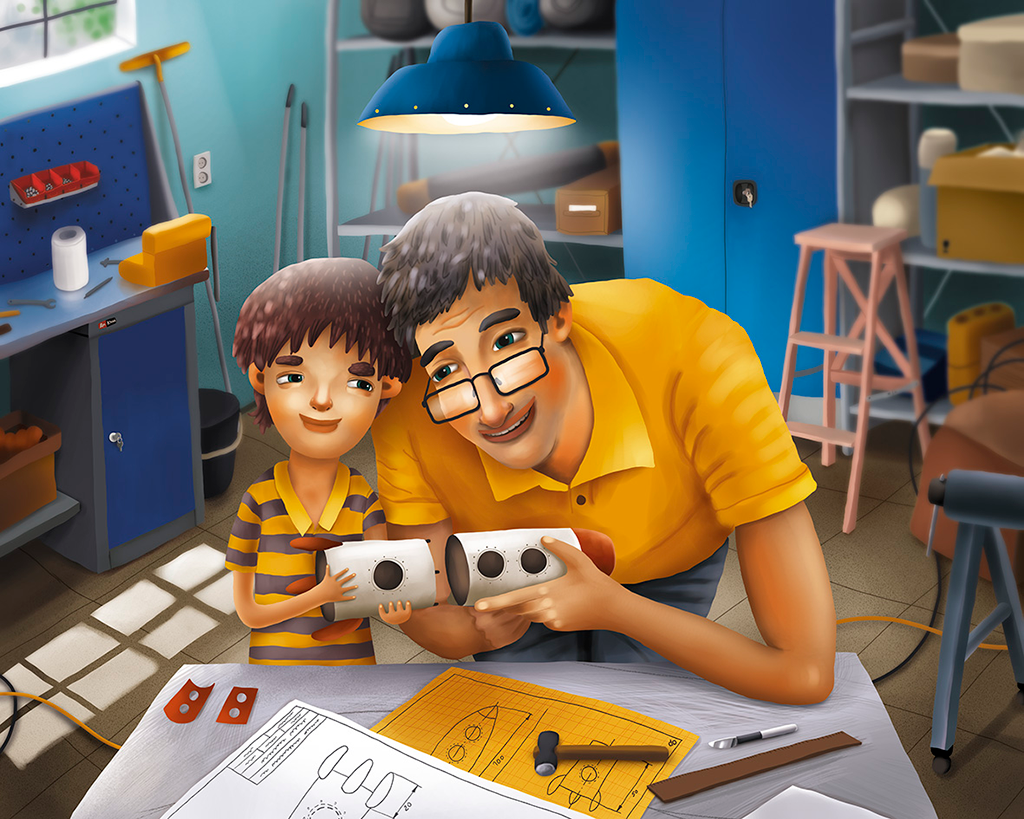 Final
And there is the approved final. I was really glad he asked me to correct all that stuff and add details. Final is much more interesting. And I appreciate he never told me to change my characters proportions. I know they are not perfect but this is what my style is and I usually don't care about proportions in my works. There is something childish there, you know?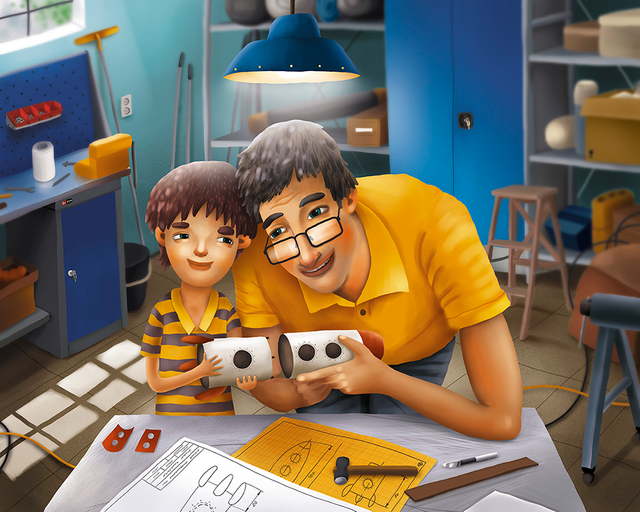 What do you say? Shall I tell you about other 3 illustration for this calendar?
---
freelance illustrator Fil Dunsky
Portfolio | Instagram | Behance