Good morning Steemit another day another post with a Pink Pug.
I'd shared one frame of this animation the other day as I could not figure out how to save the animation. Though it's intenion was to be saved as an mp4 to go into a video format, I at least figured out how to save it as a GIF both looped and non-looped. I am certain those in the know will laugh at my small attempts, but self teaching can sometimes be slow. (Say that tongue-twister five times fast!)
Thus, I give you the Pink Pug and The Fern 'animated', sort of...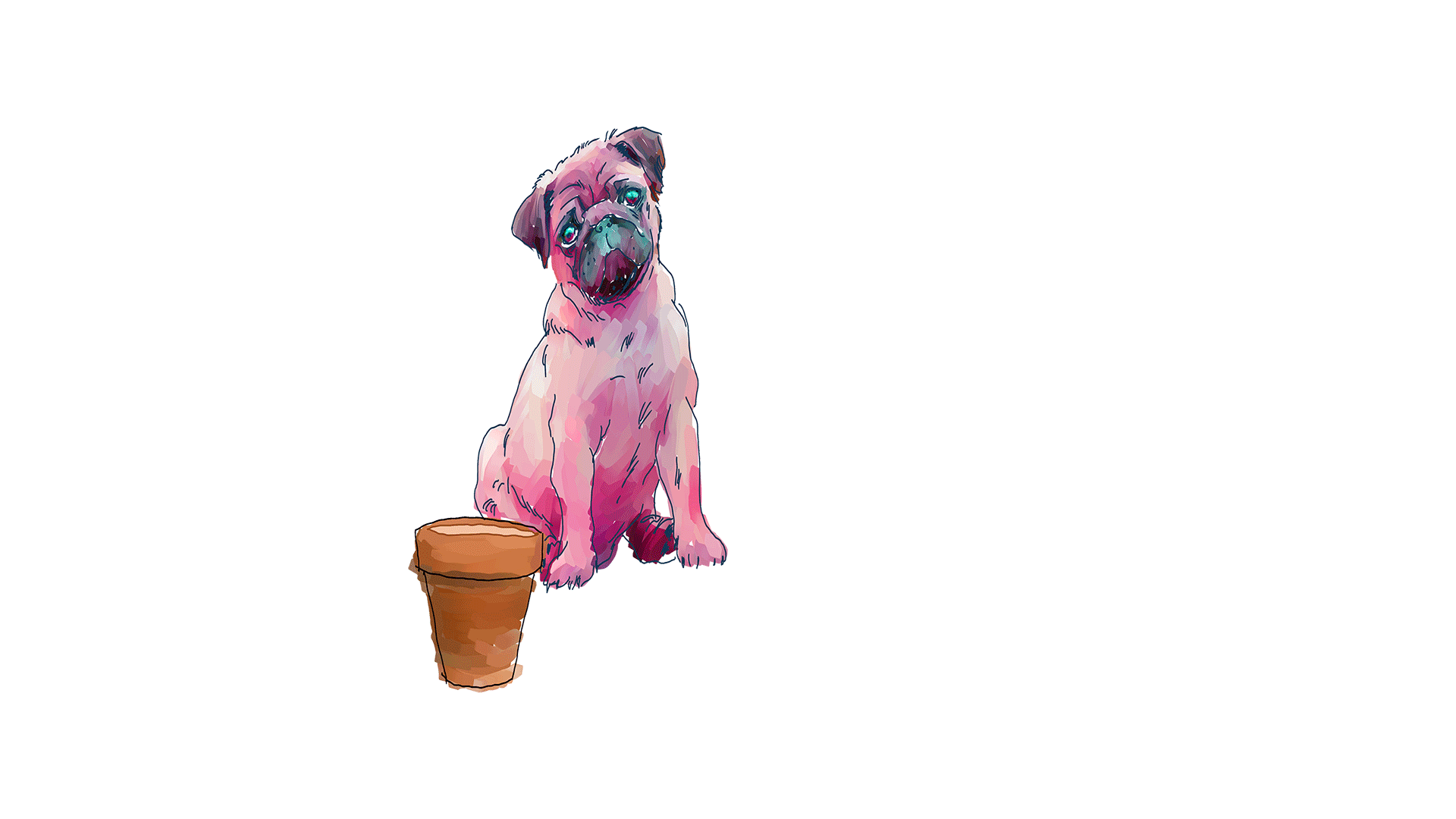 For whatever reason, though, it seems to compress it a bit. As in making it rather tall and long, like a foreign film from the 1970s. If anyone knows how to affect aspect ratio when saving a cell animation in photoshop why not help a sister out and tell me down below, otherwise enjoy a Pink Pug watching a fern grow into infinity...and beyond?
I hope all have a grand day. It's sunny and rather warm for an Autumn day round here, so a walk and stretch in Nature before returning to the 'drawing board' as it were.