This is an abstract painting I created of craters filled with water.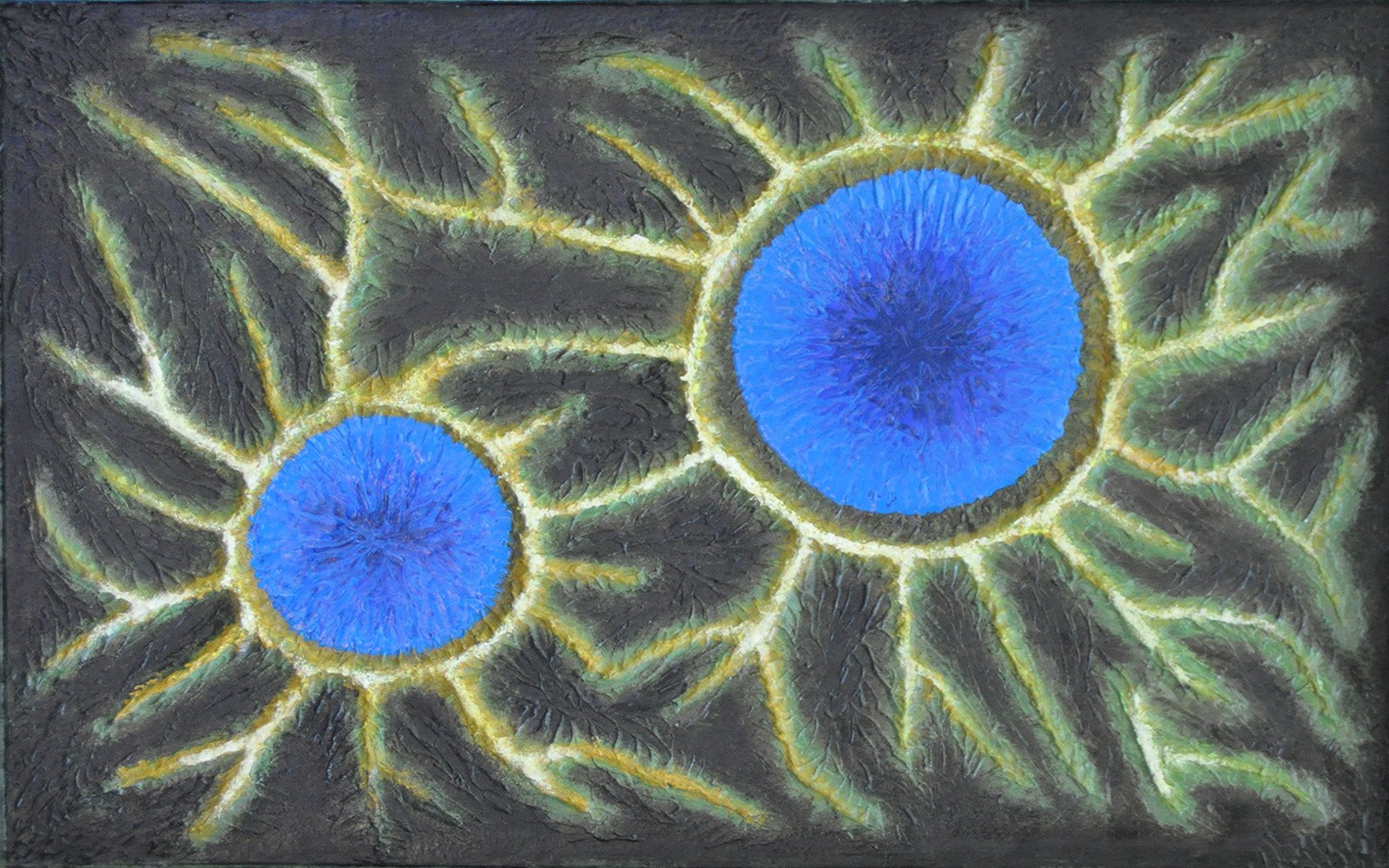 Category - Painting
Title - Crater Lakes
Size - 10 x 15 x 1.5 inches (25.4 x 38.1 x 3.81 cm)
Date - 2016-09-12
Technique - Oil, acrylic and latex on wood canvas
Here is a couple of close up pictures of the artwork.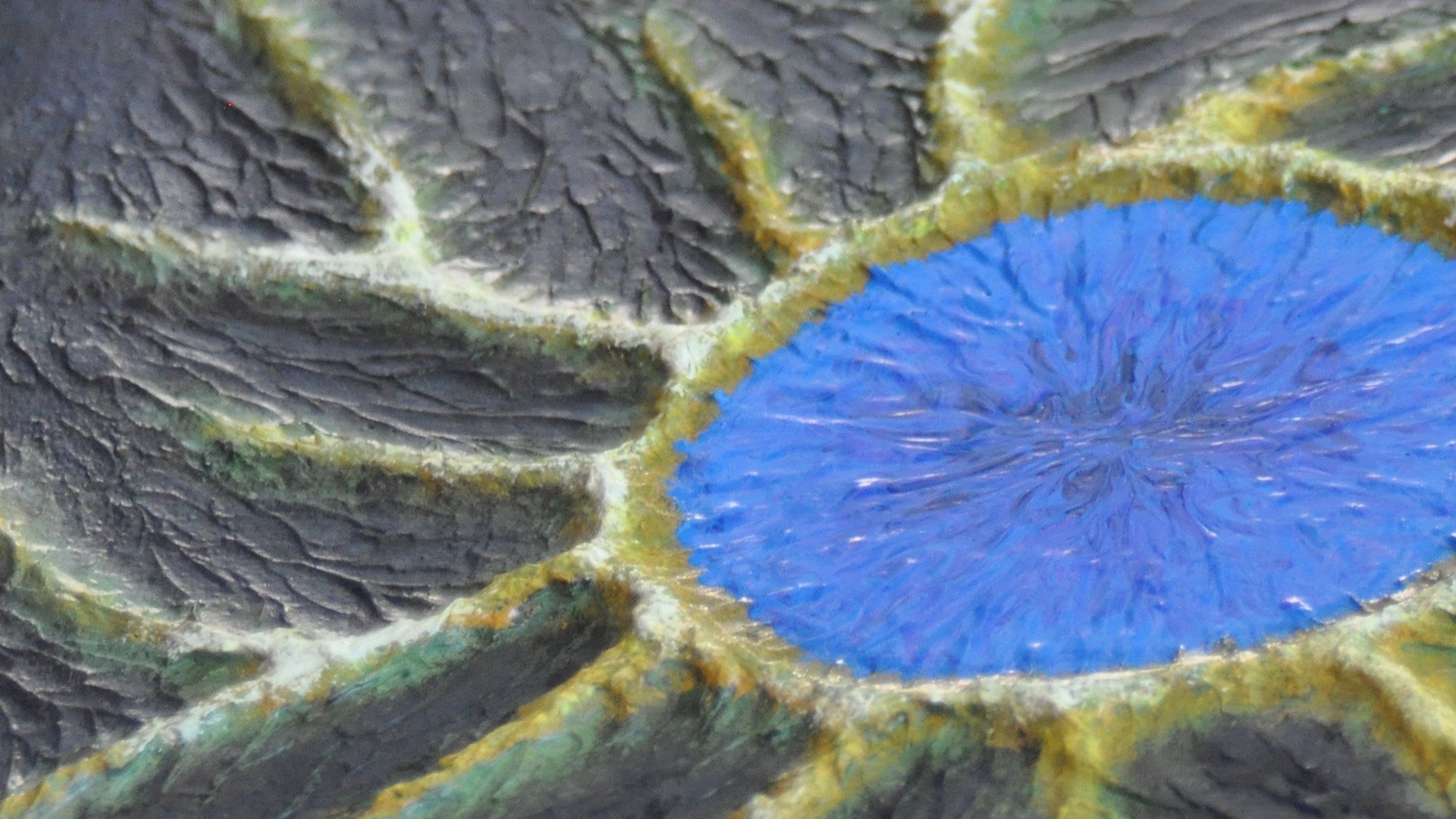 For this painting I used latex and sculpted it onto a wood canvas to resemble crater impacts and ridges of a weird looking alien planet surface.  I used acrylic paint for color.  Here is a video of my process.
I am using this as an entry for #sac contest hosted by @paolobeneforti here
https://steemit.com/art/@paolobeneforti/art-content-creators-have-to-help-themselves-proposing-a-collective-work-to-get-more-visibility-and-steemarket-art-contest-3

Thanks for checking out my post :)