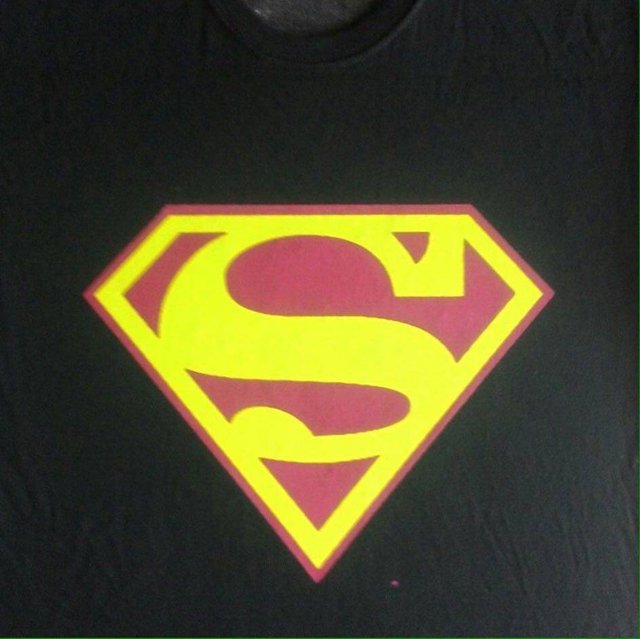 Hello Steemians! How are you today? I hope you all fine. Today, I wanna show you how to make screen printing in two colors. Here I take a sample to make superman t-shirt. So, let's check it out to steps of making.

Design for the first color, red.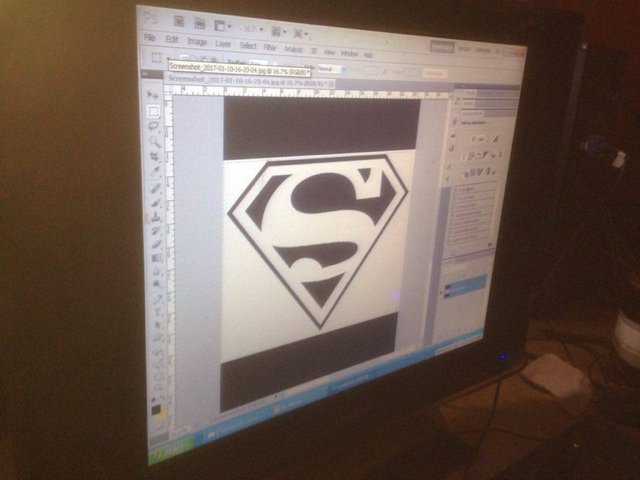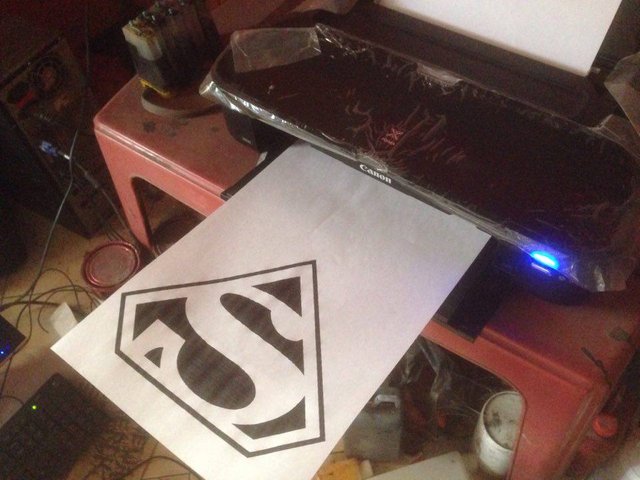 Design for the second color, yellow.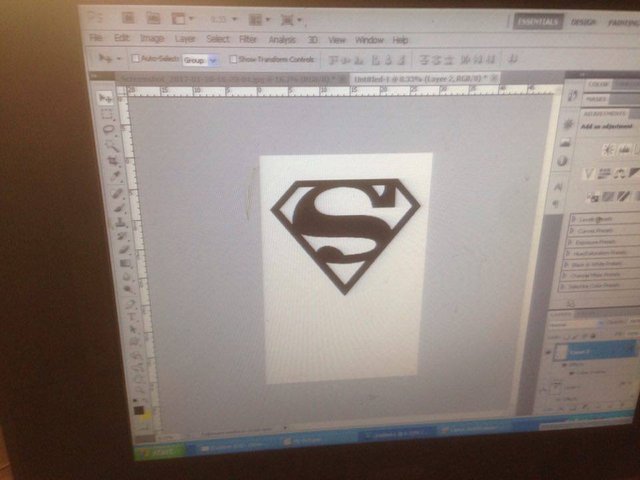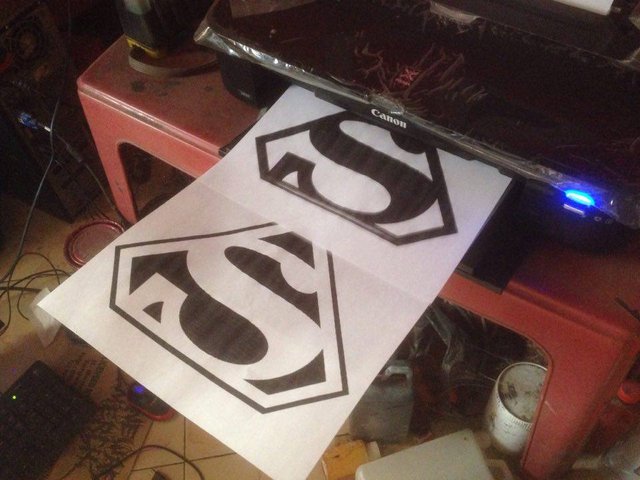 Then we will go to the afdruk screen process.  Afdruk screen process is the process of moving the design of the master or the film positive screen to the screen through a process of lighting.
Mix the two components of afdruk substances.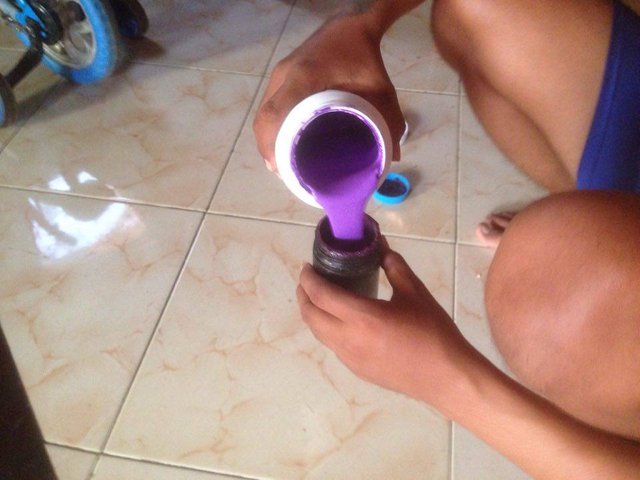 Then apply afdruk subtances evenly on screen.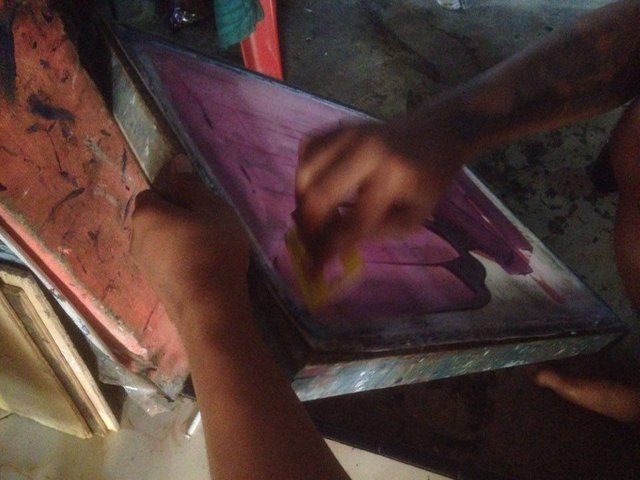 After evenly, dry using a hairdryer.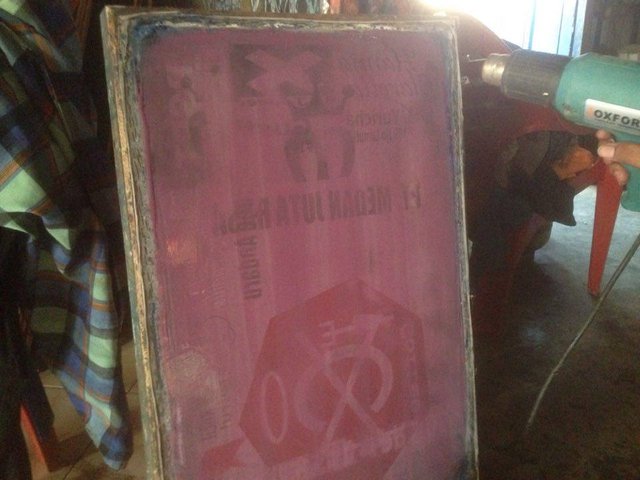 Then paste print out film to the screen while cooking oils applied evenly.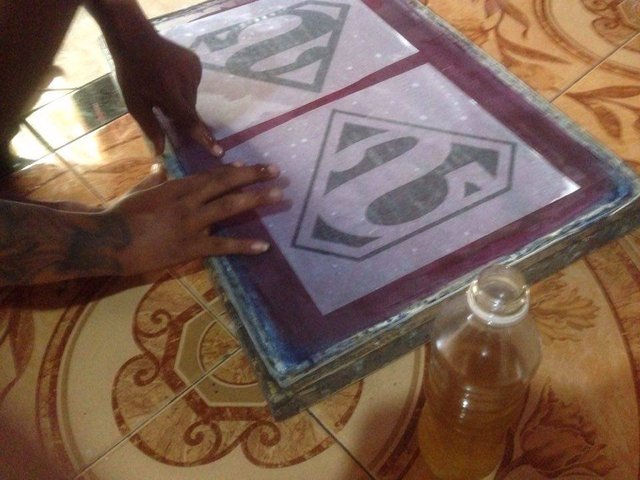 After print out film installed properly, then it is time we begin the process of exposure screen. There are two light sources that can be used in the exposure process, sunlight and lamplight. And here I do exposure screen using sunlight.
You need to watch carefully is the duration of exposure screen. Because the conditions are different, then the beam time can be very varied. Afdruk substances available on the market also has a different light. So it is important for you to try to find a light/exposure appropriate to the usual conditions you know.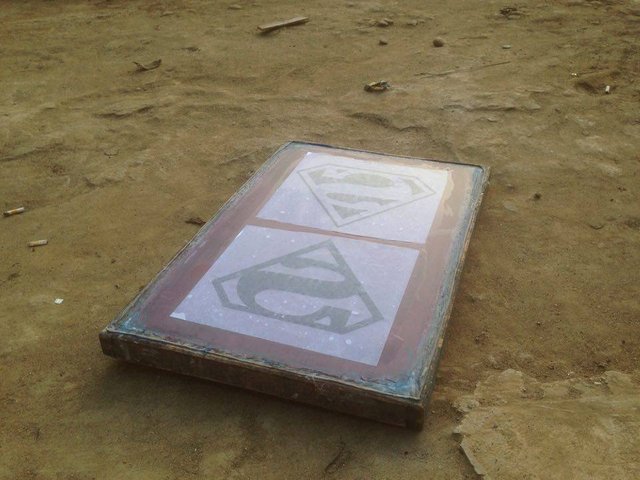 After the exposure process is completed, then pour the screen with clean water. If you have a spray water tight, it could help. Interest flush with water is to shed afdruk substances covered by the film screen printing, so that later cause effects stencil (hole illustrated). After the hole is open perfect image, then you stay dry out before using such screen in a screen printing process.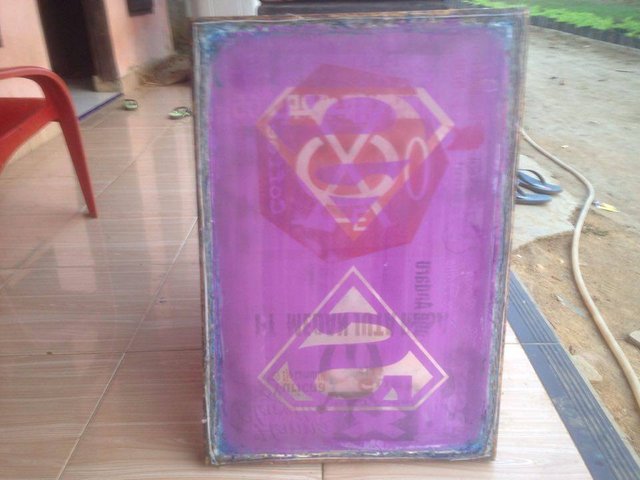 Now we are ready for printing ...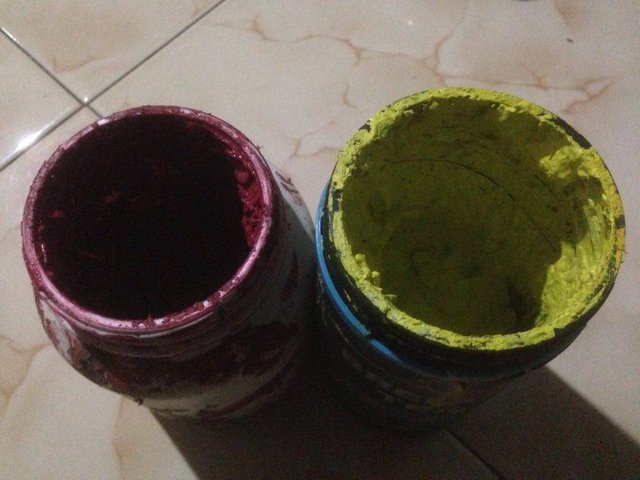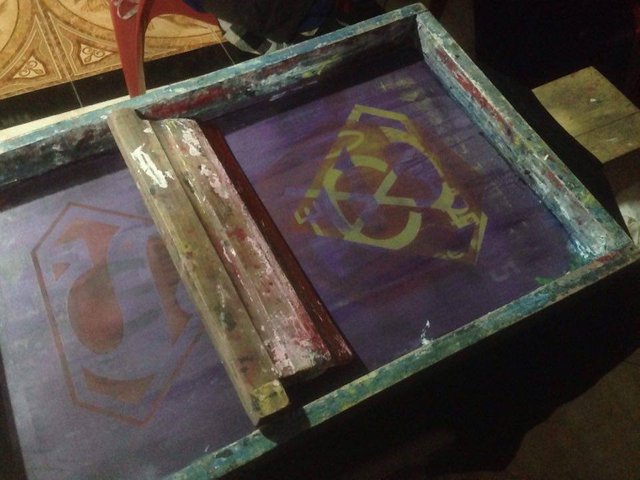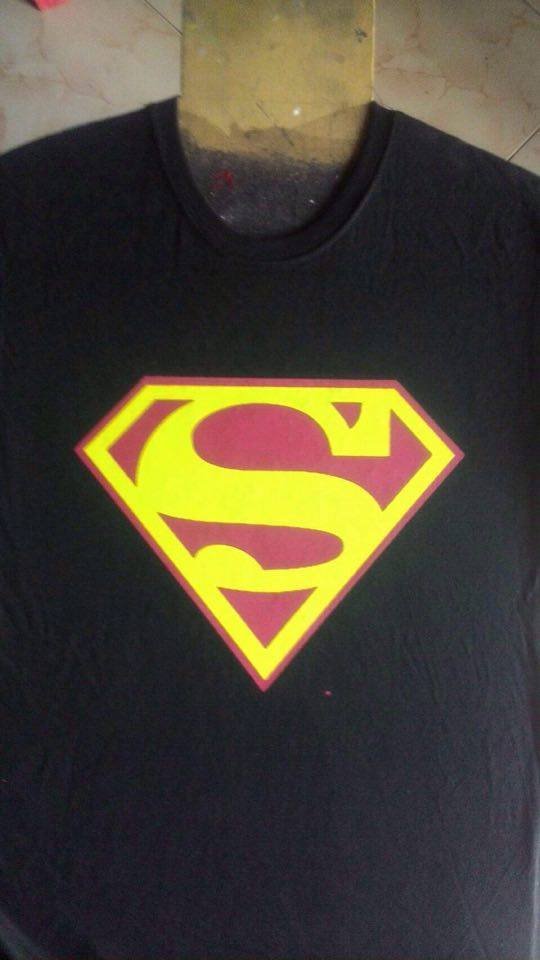 Thanks for visit my blog. I hope this article is useful to you all. If you like my work, feel free to upvote, resteem and follow me @dentara.