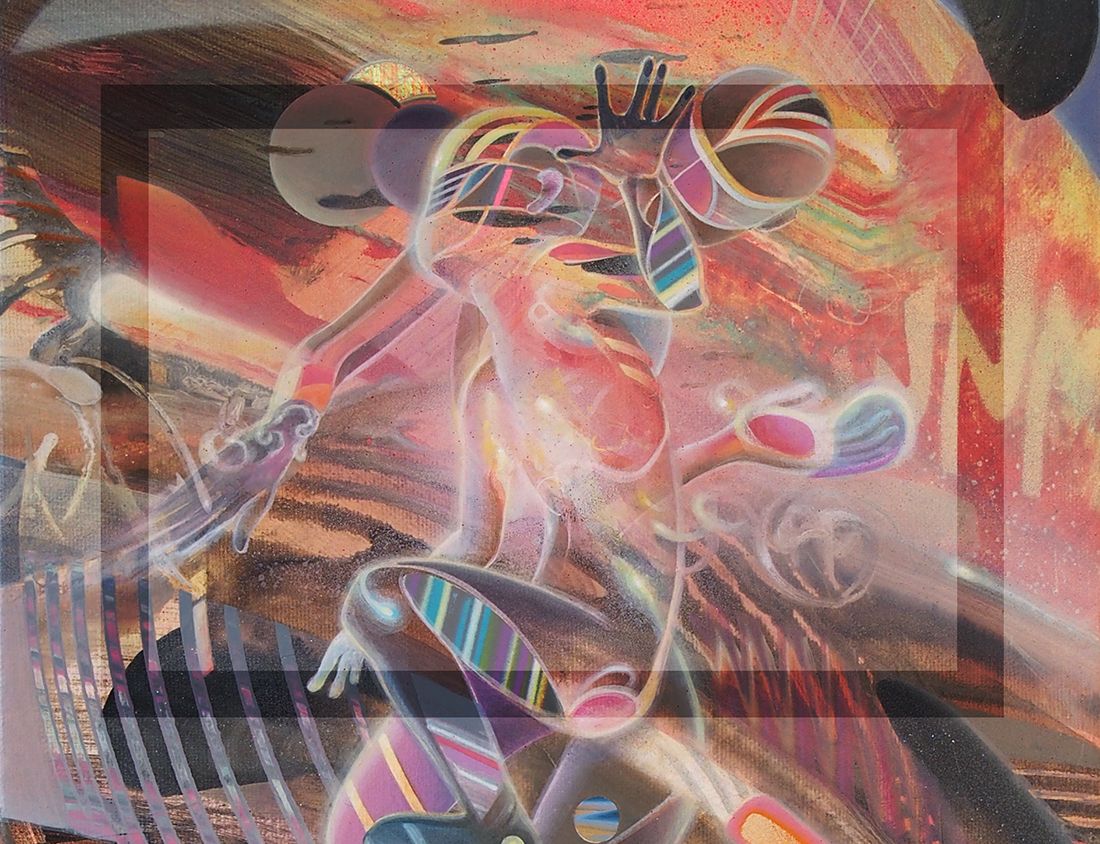 Craftsmanship and Creativity
Are very different in the amount of energy they take from me. The creative episodes, when I work on a painting, can be very exhausting and I need some kind of treat for myself once I am done with it.

Believe it or not but I can relax the best with even more work. Woodwork :-) I am always looking forward to dedicate a full day after a long painting session to building a nice frame for the painting. My mind can relax while I do that...I know exactly what to do and so the craft is very different from the creative process. That's really refreshing.
Now I can start another painting tomorrow ;-)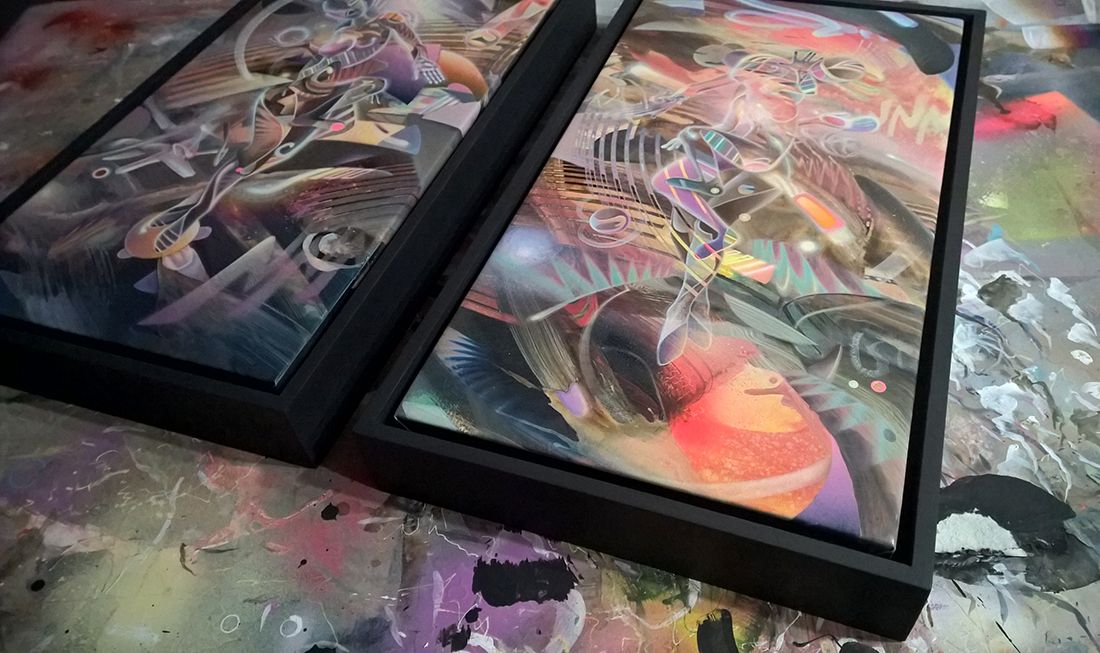 A good frame gives a painting the last touch...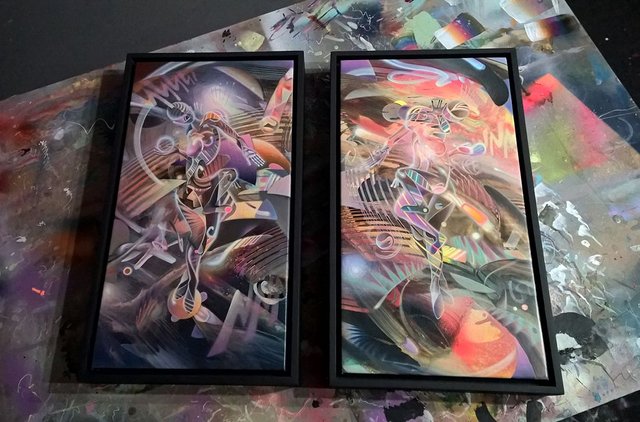 ...now I can't wait to find a nice place for them!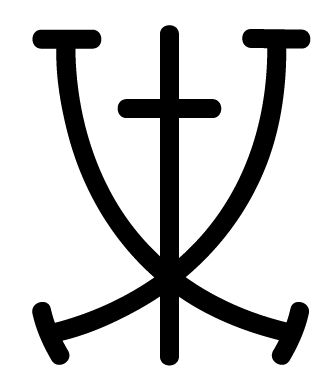 In case that you have missed my post from yesterday...I made a nice little progress documentation about this piece. You can look at this HERE.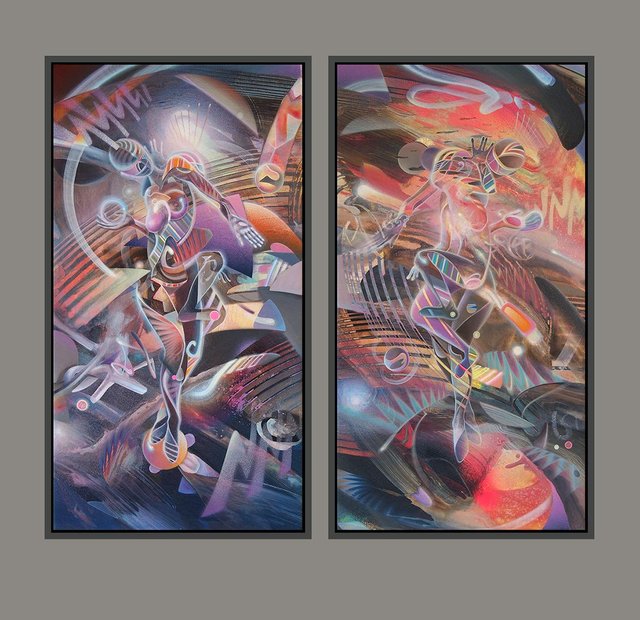 "The Game of You and Me" | acrylic on canvas | 2x 27cm x 50cm

"Skill without imagination is craftsmanship and gives us many useful objects such as wickerwork picnic baskets. Imagination without skill gives us modern art."
tom stoppard

Upvoting & resteeming makes me happy and keeps my art alive :-)
For more information about my art please visit denniskonstantin.com