Hi guys
Hope you're in good spirits.
These days, in my Crafter Classes,I have given my Little Crafter's a Task/ a Competition to design Posters with "Thought of the Day" written on it & they all are really excited about this.
This is the picture of the first one Designed by my Students.
Please take a look::-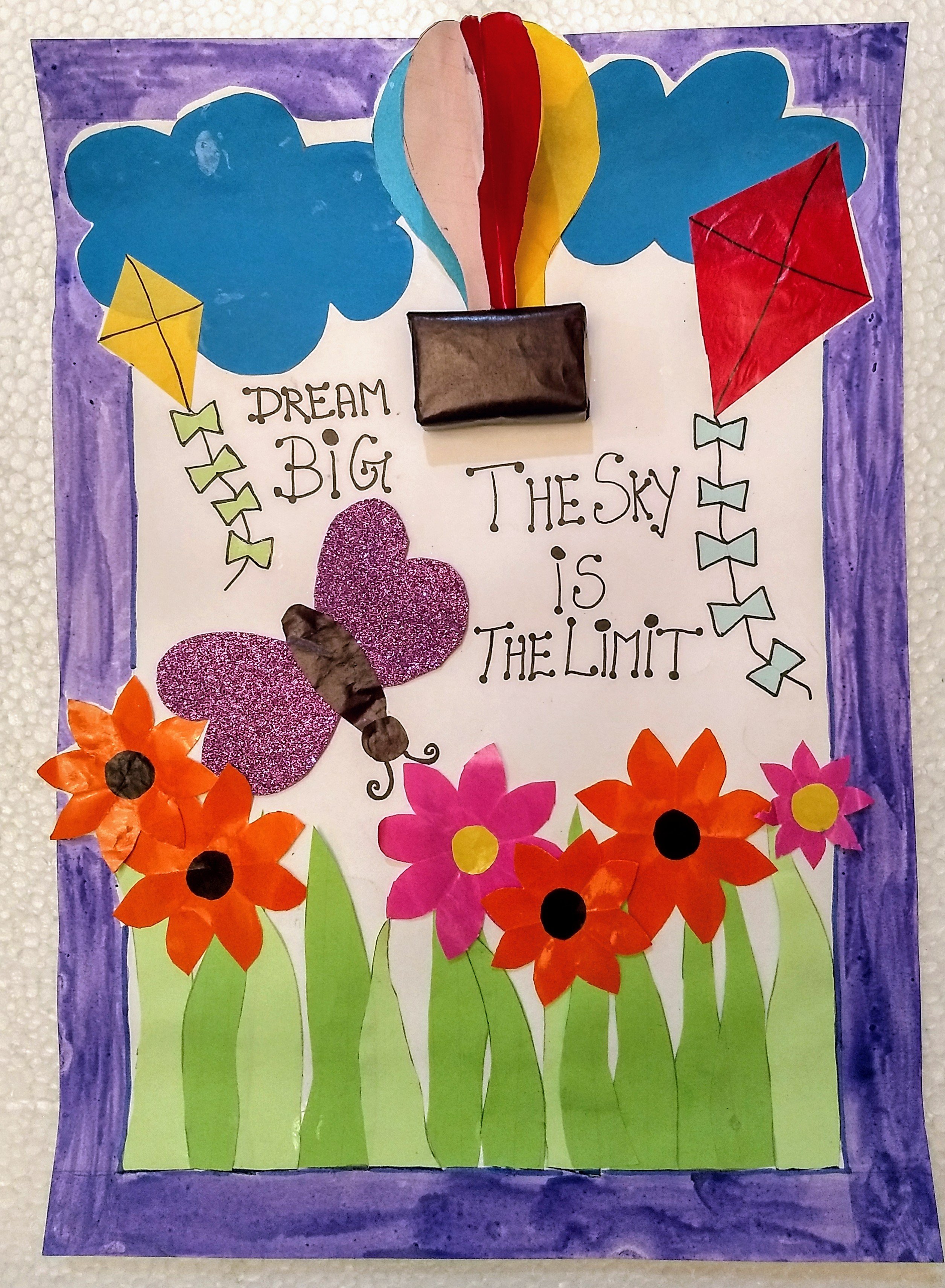 A dream is defined as a condition or achievement that is longed for, it's an aspiration that motivates one to work hard. It's natural that people always love to define others by their failure. Dreams therefore come in as a reason to fight for life and success.
Hope u like it.Please be in touch for new ideas and Designs.
Regards @Crafter