Hello! Today would like to show my acrylic painting. The name of my work is " The Moon. Silence". The size of the canvas is quite big 90*120. The moon is fulfilled with supplemental fluorescent acrylic paints.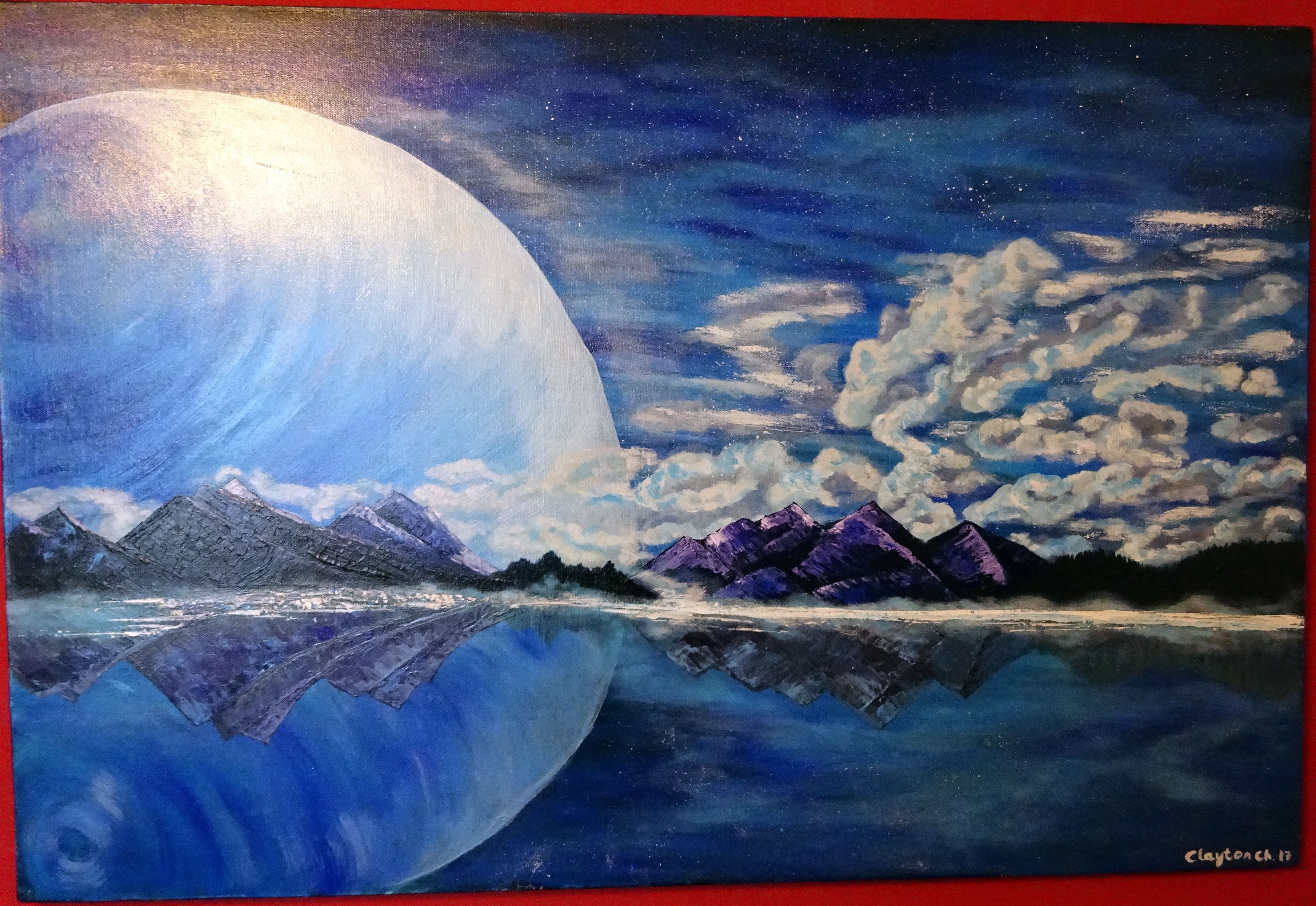 It is a bit difficult to catch the light because of the varnish on top, so the covering gleams the light. From this angle, you can see the canvas without blinking.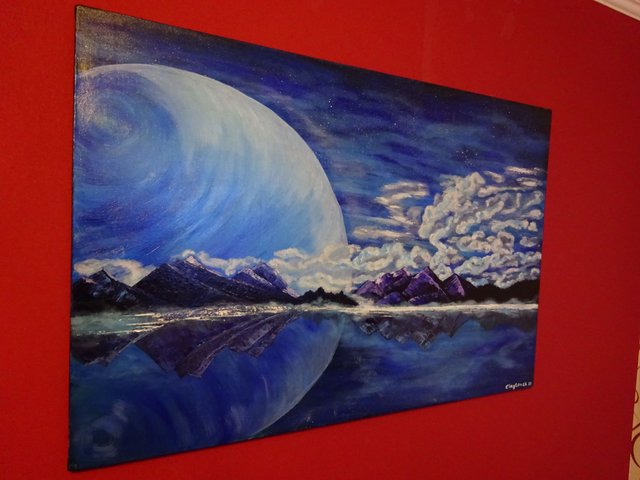 The mountains are fulfilled with a spatula. At the picture, you can see the layers of paint different tones and consistency.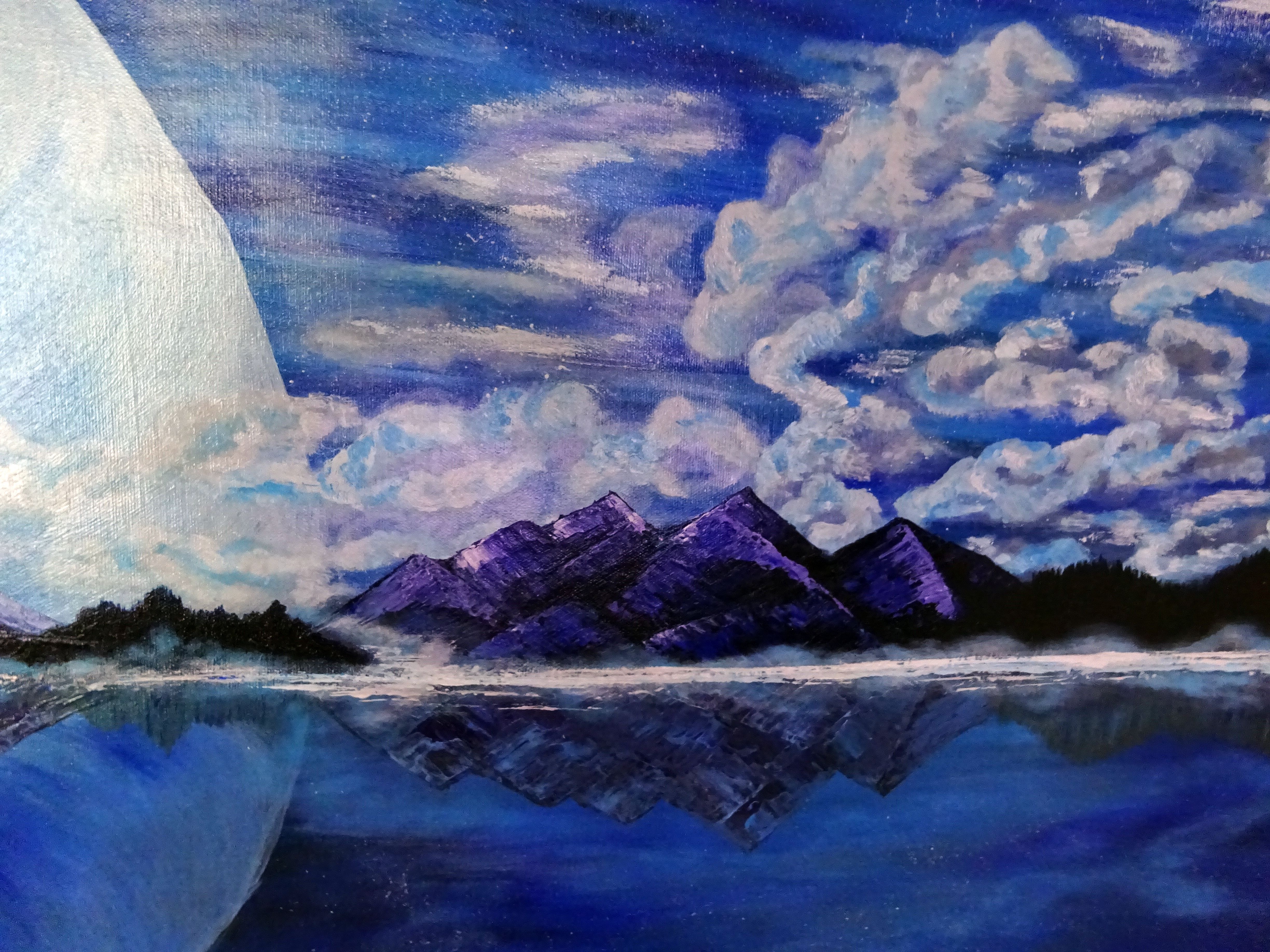 All my paintings are about combinations of colors and texture. And this one is no exception. Touch it, and you can feel the rocks, the water, the clouds. They are alive.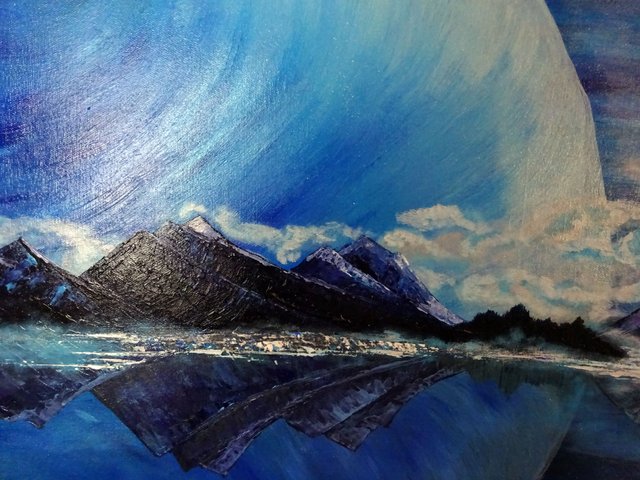 Thanks to people, who support me in my passion for painting, thank you for all warm words and comments. It is really important to me!!!
Who see it at the first time, I hope you will like it. Will be grateful for your comments and questions.
Sincerely yours,
Christina