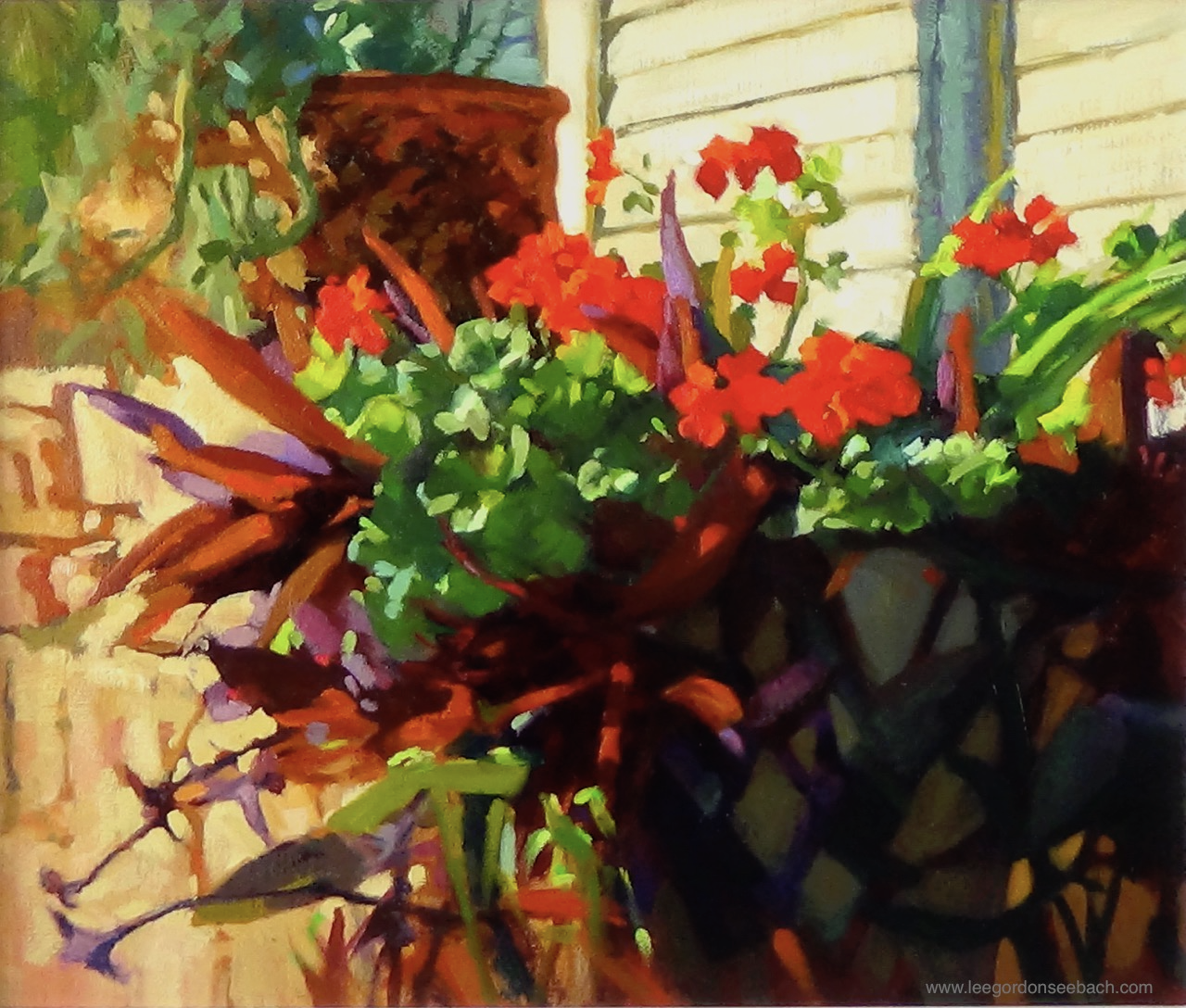 "Geraniums" 15"x18" oil study for larger painting
by Lee Gordon Seebach
I thought y'all might like to take a video tour of my studio and get a peek at a new project I've been working on. Above is the 1/4 size (15"x18") oil study for a large canvas (30"x36") I just started. The painting is currently in the wash-in stage using a reddish-brown color thinned with turpentine. This allows me to work and re-work the design until it's just so. Then I'll start painting in full color over this wash.
In the 4 minute video, the accompanying music is "Darlin' Nellie Gray" that I recorded with guitar, banjo, and violin with Garageband on my desktop iMac. I've been playing the guitar and banjo for many years but am a novice violinist so don't be too critical of my fiddlin'! :)

"Happiness: the full use of your powers along lines of excellence."
- John F. Kennedy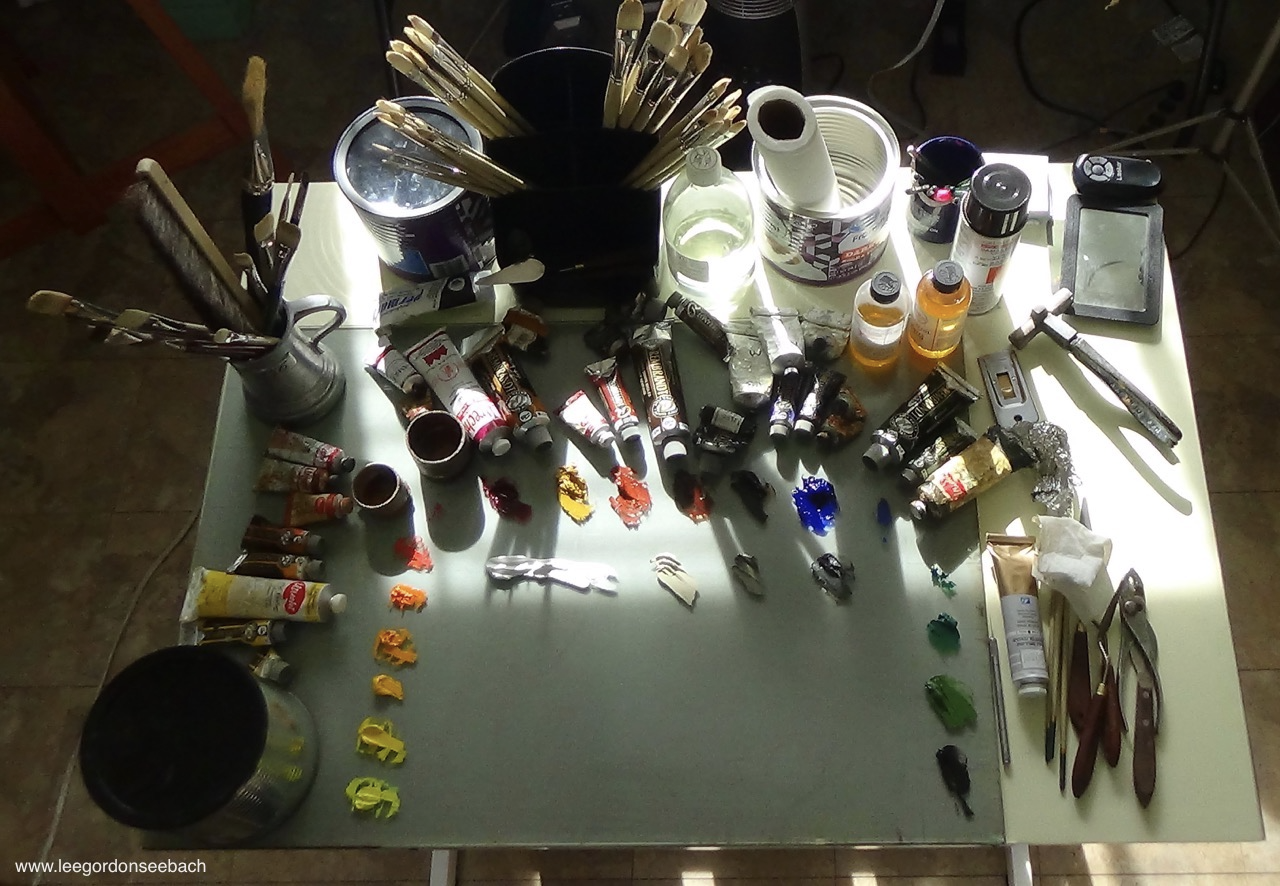 My website: Seebach Fine Art