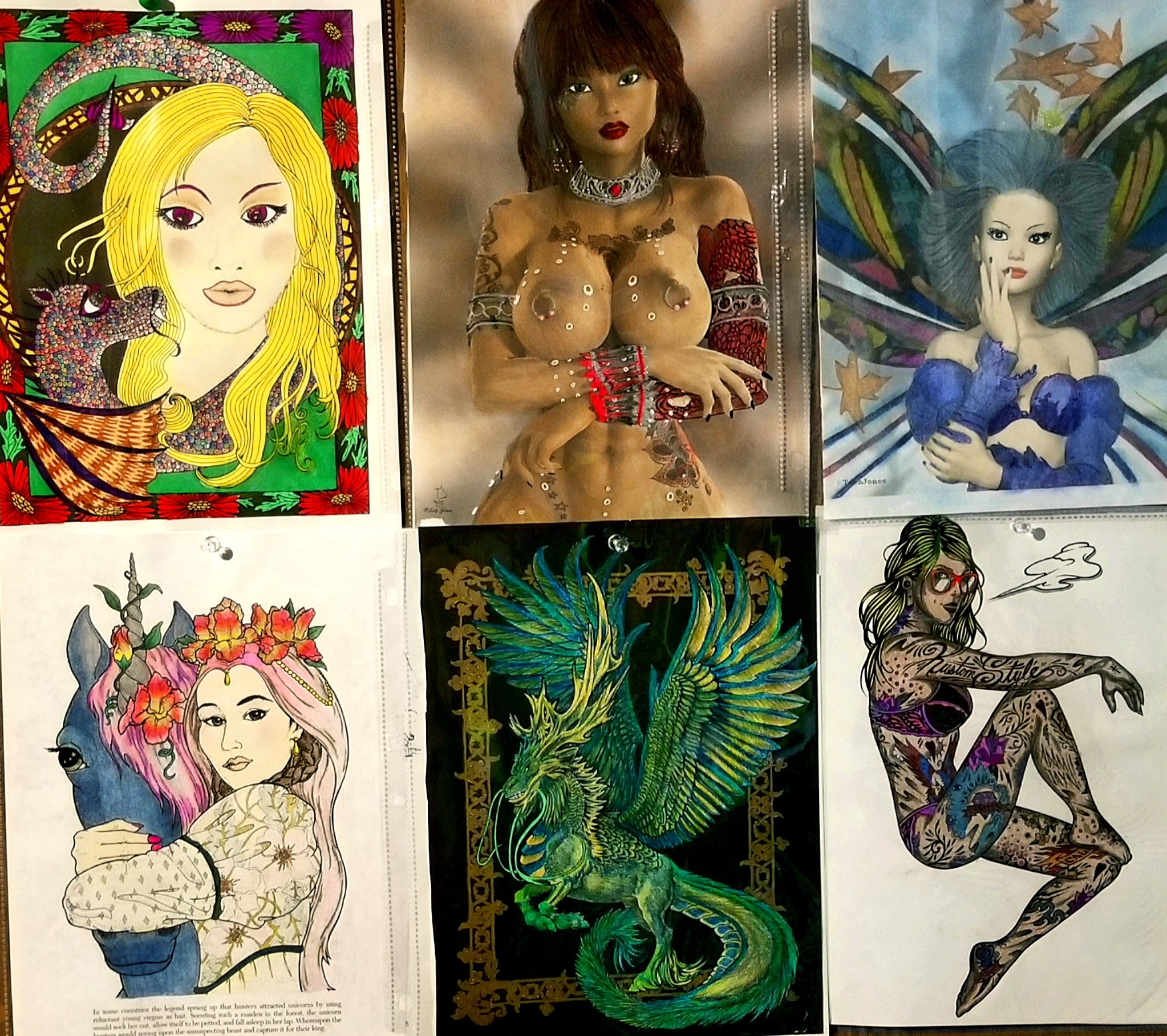 Last time I counted I had colored over three hundred pages. While some (most) aren't anything to write home about, quite a few of them turned out really awesomely. I have binders I keep my colorings inside with page protectors.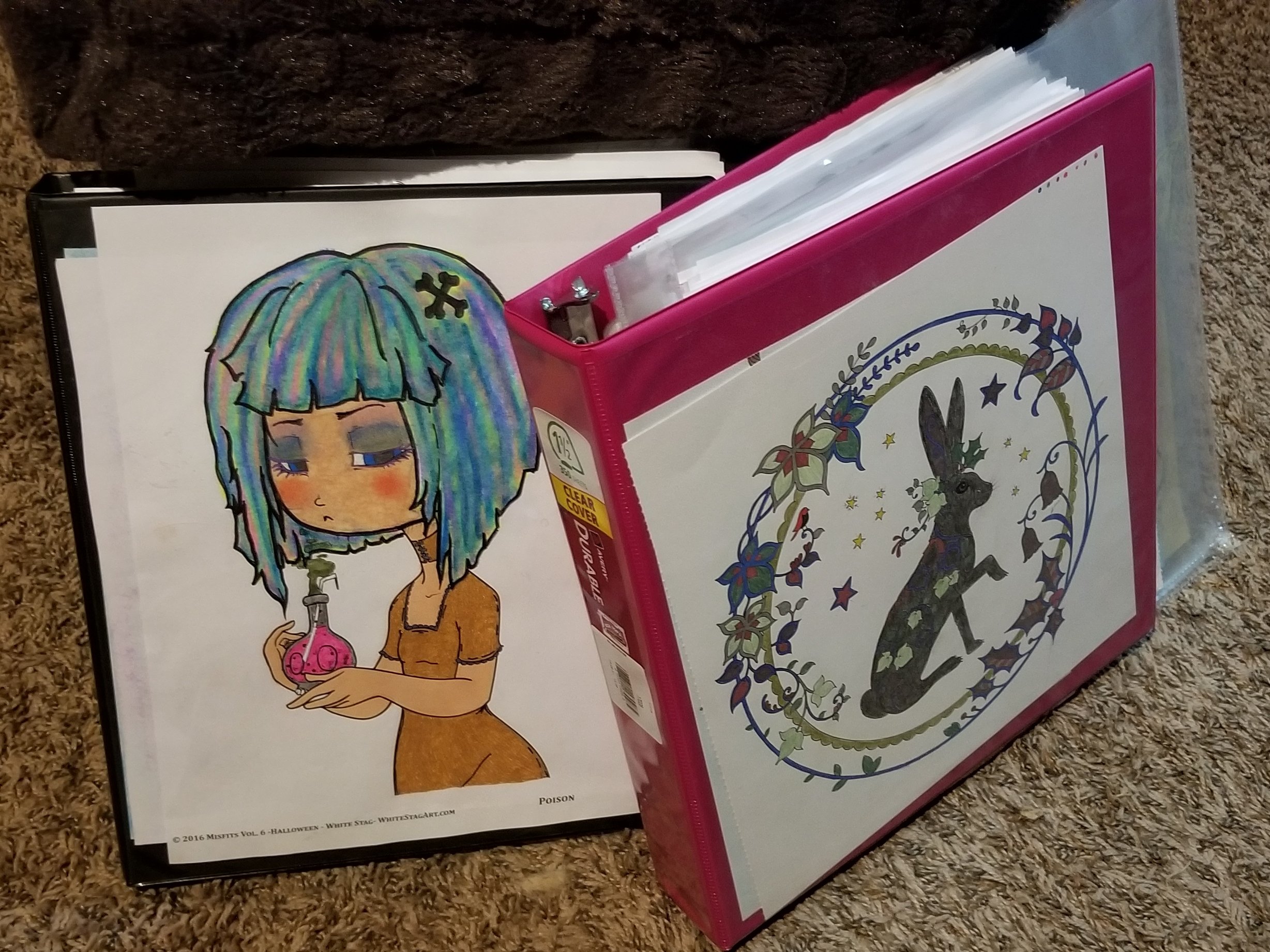 (Artist cred left to right Terra Bildspacher, Johanna Basford)
But sometimes you miss regularly seeing some of your masterpieces and display time comes. Then I just take the page protector out and thumbtack it up on the door or wall. For instance, the coloring in the first photo bottom left from artist Christy Shaffer is one of my all time favorites and I did it about two years ago. I really should frame it.
Artist credit first photo from top to bottom, left to right: laurie Beauchamp "dazzling dragons", Tabz Jones "exotic beauty", Tabz Jones "fantasy fae", Christy Shaffer "unicorn coloring book", Bennet Klein "dragons", tattoo girl color ink magazine.
Of course, I am a big kid and also have been known to put colorings up on the fridge too. 😋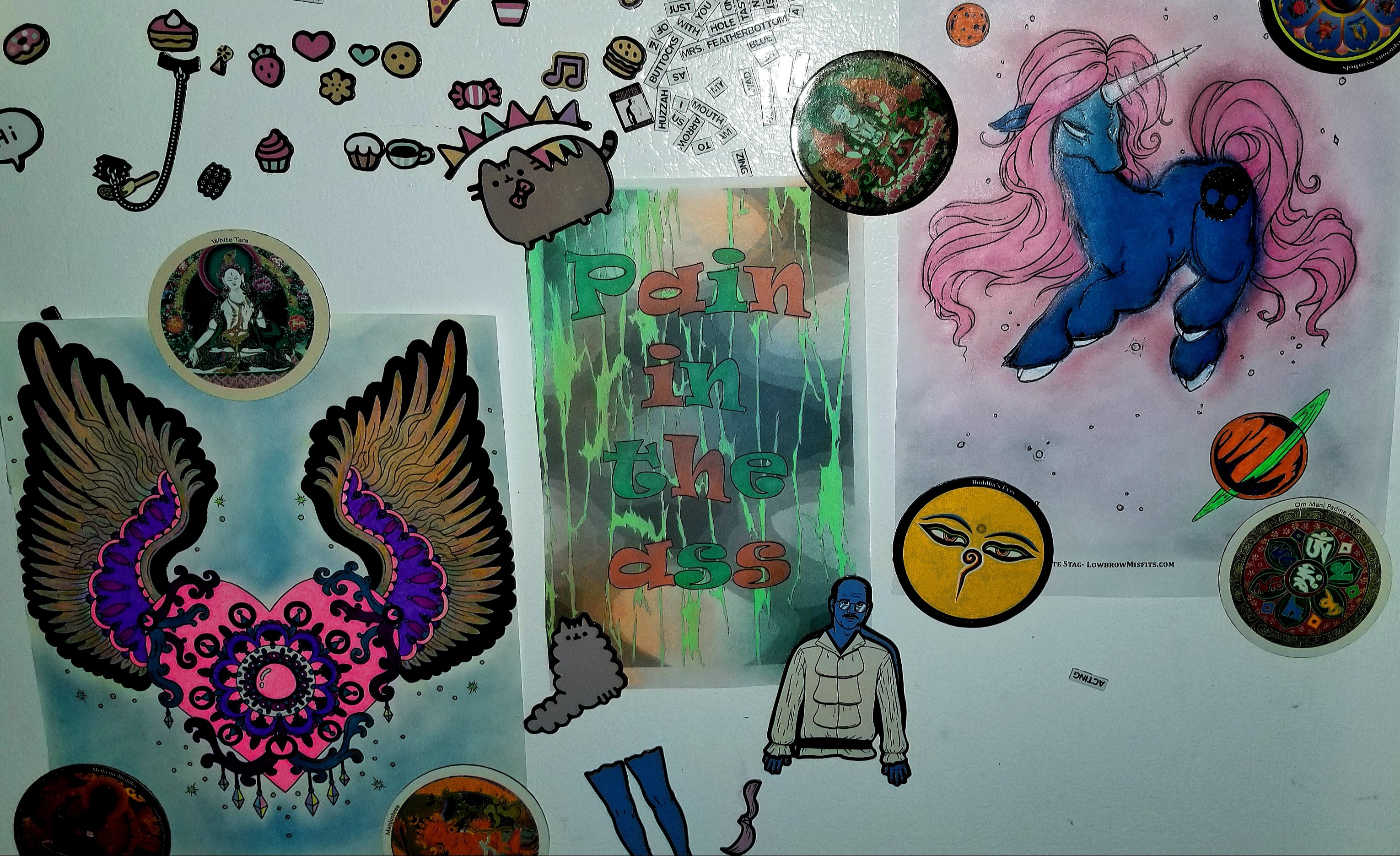 (Artist cred left to right: Hanna Karlzon, @tabzjones, terra Bildspacher)
Luckily I have a very understanding boyfriend. Though I don't think he minds seeing the exotic beauty in the first photo. 😉
How do you display your art works or colorings? I'm mostly talking if you have an abundance of them. 😊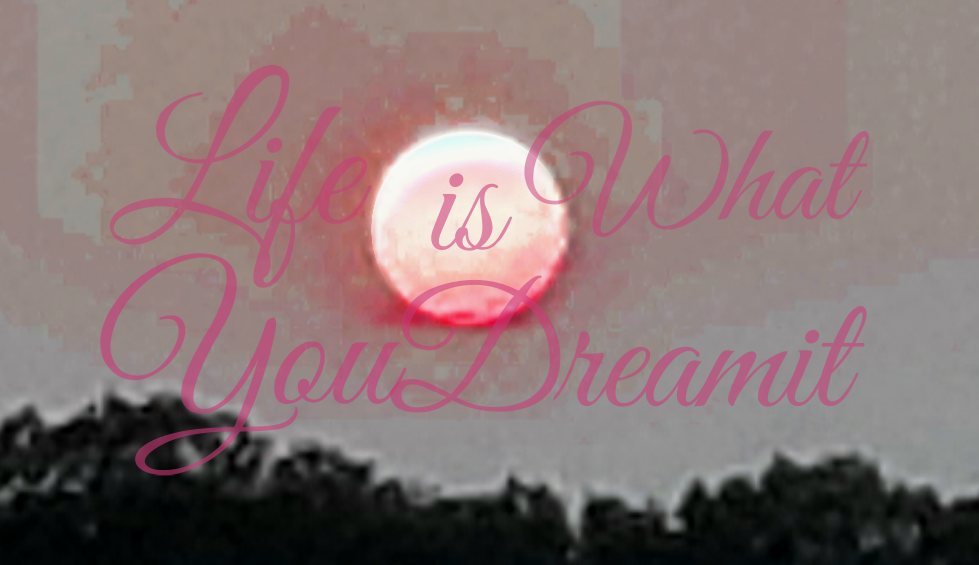 https://discord.gg/K3xu7e