Some Spider-Man Original Art is About to Land in My Collection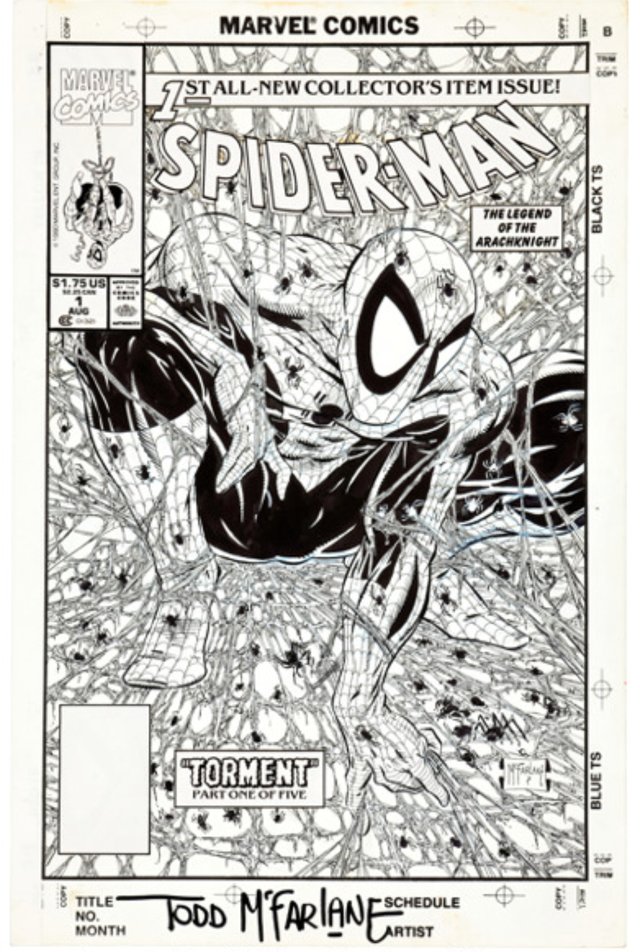 Riiiiiiight! Like I could afford the cover of Amazing Spider-Man #1 by the master himself...Mr. Todd McFarlane!?!?! This my friends...is what we like to call...Clickbait!
But Wait!!! There is a Spidey Original Art story here that I'd like to share with you!!!
Here we go!!! I am super pumped about some Original Comic Art that I'll be obtaining very soon. Spider-Man is my favorite hero. Amazing Spoder-Man is my favorite title. Mysterio is my favorite villain. What's that??? The new Amazing Spider-Man #1 (Legacy #802) just popped on shelves last week and featured my favorite fish bowl wearing baddie so naturally I searched out to see if any original art was available be it by Ryan Ottley who is the new artist on the title...or Humberto Ramos who was the old artist who lent his talents to the first issue in a backup story featuring Mysterio in court. I know...sounds riveting, right? Hang on...
I almost had a heart attack when I saw that all 10 pages of the Ramos backup story was available. At first I was happy as I had my pick of the litter there but, then I got to thinking. Why not get ALL 10 pages?!? Well, money for starters but who needs that?!? I mean, crypto is about to go on a bull run and I'll be swimming in money!!! 😜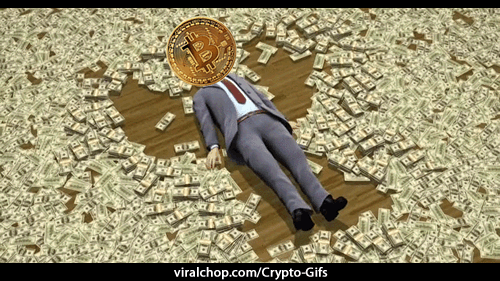 So I worked out a deal with Ramos's Art Dealer and I'll be paying these off over the next several months but they will be mine! I'm super stoked!!! Check em out with me below. I'll show the Original Art followed by the finished printed versions. Disclosure: I snagged the color art images from readcomiconline.to
Here is the regular cover image to issue #1.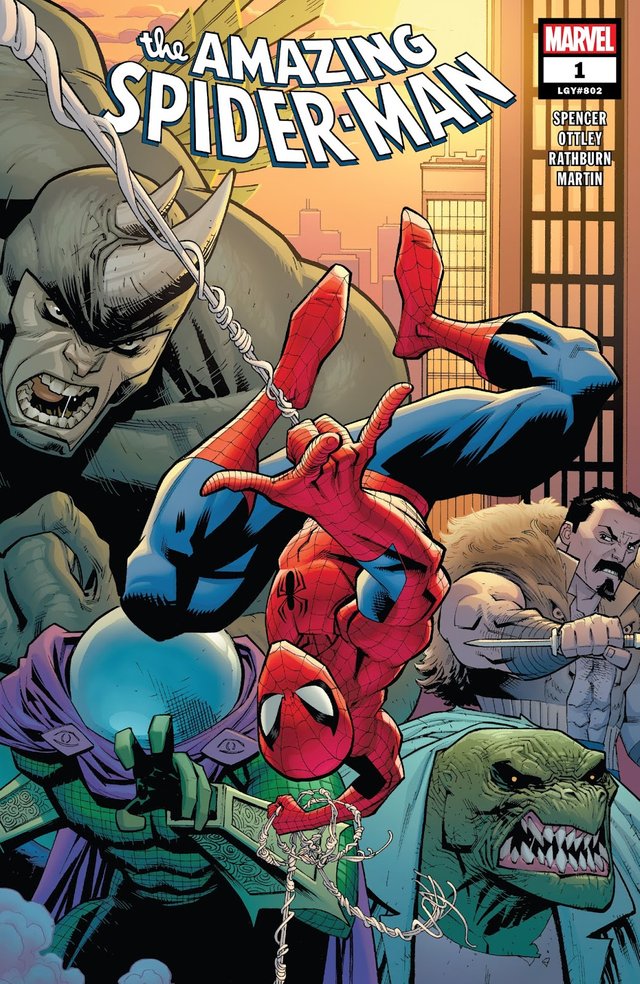 Page 1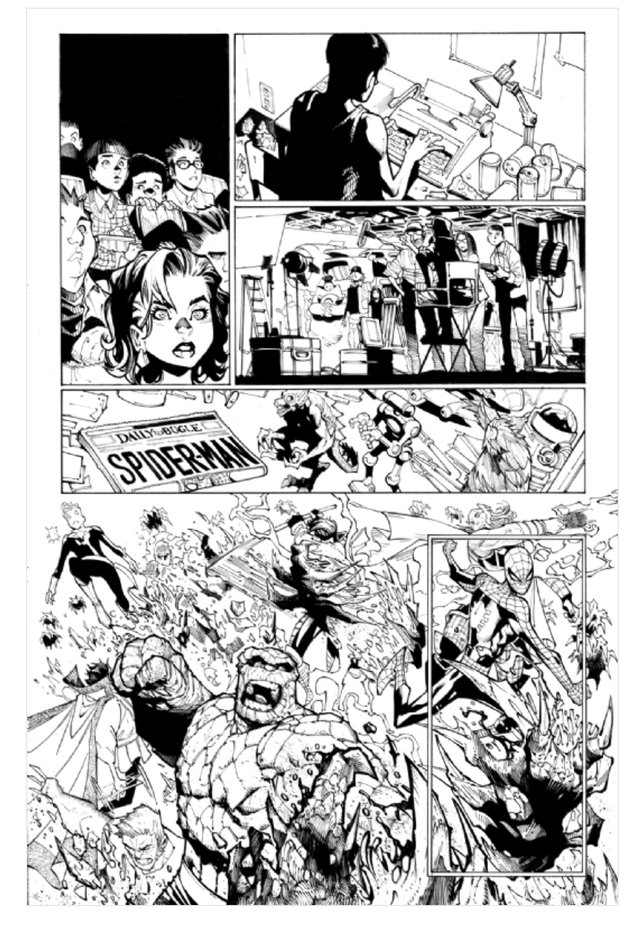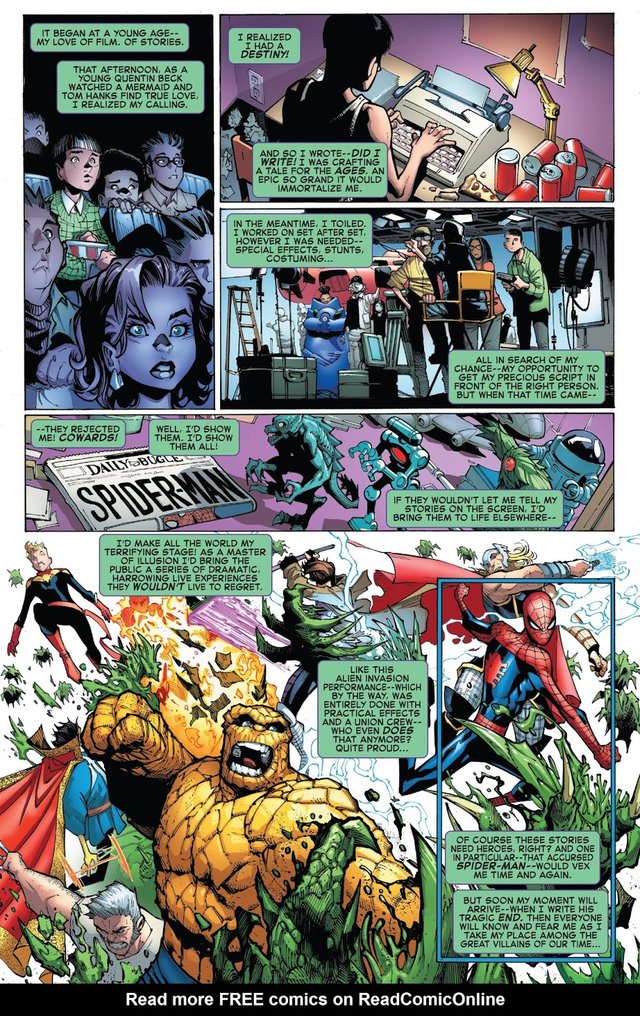 Page 2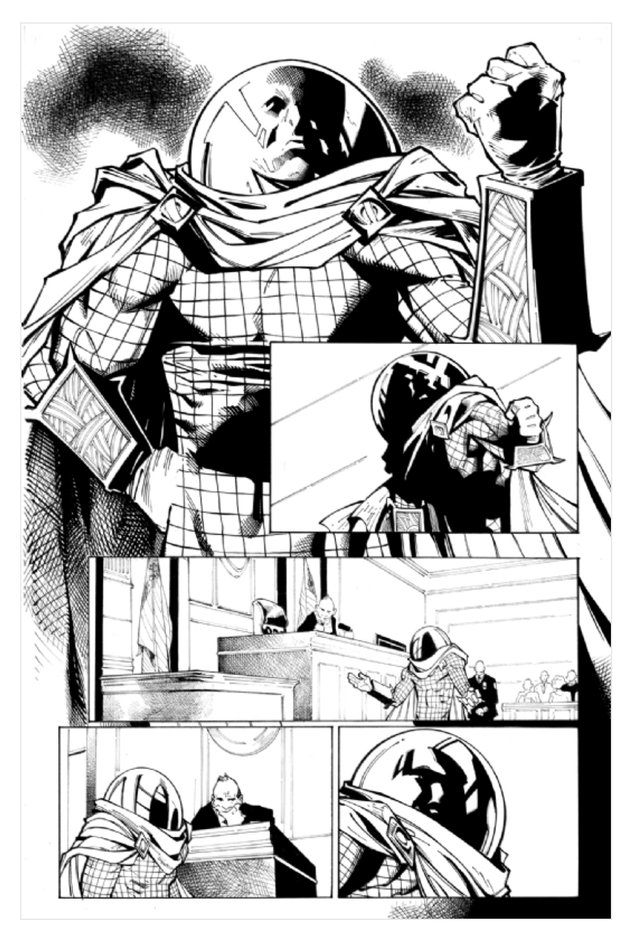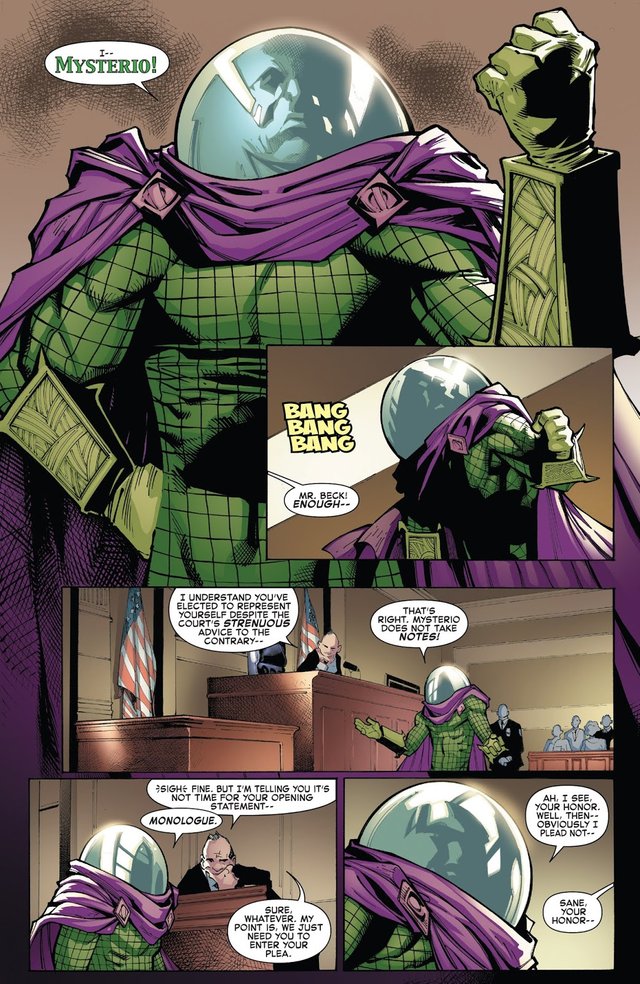 Page 3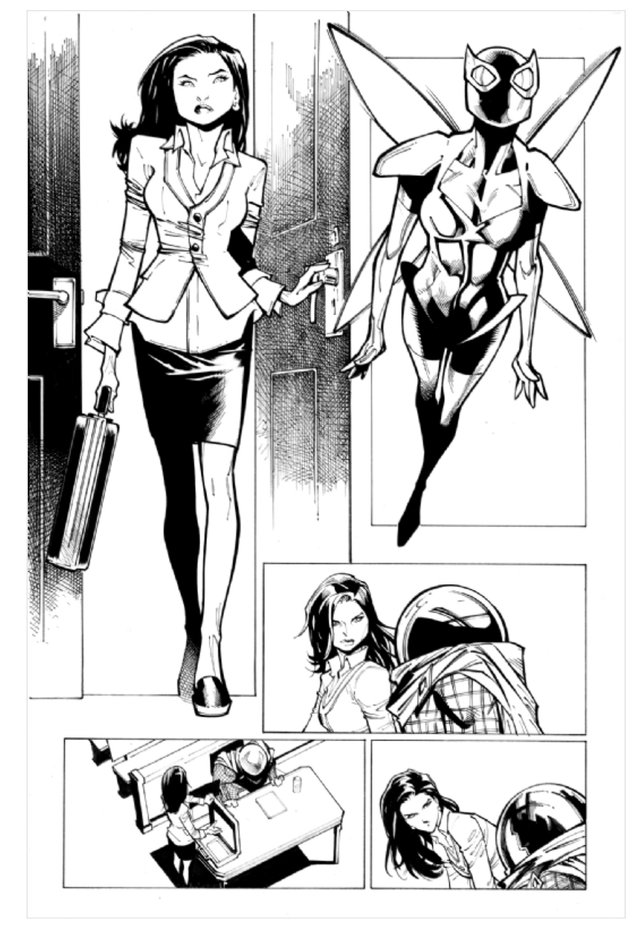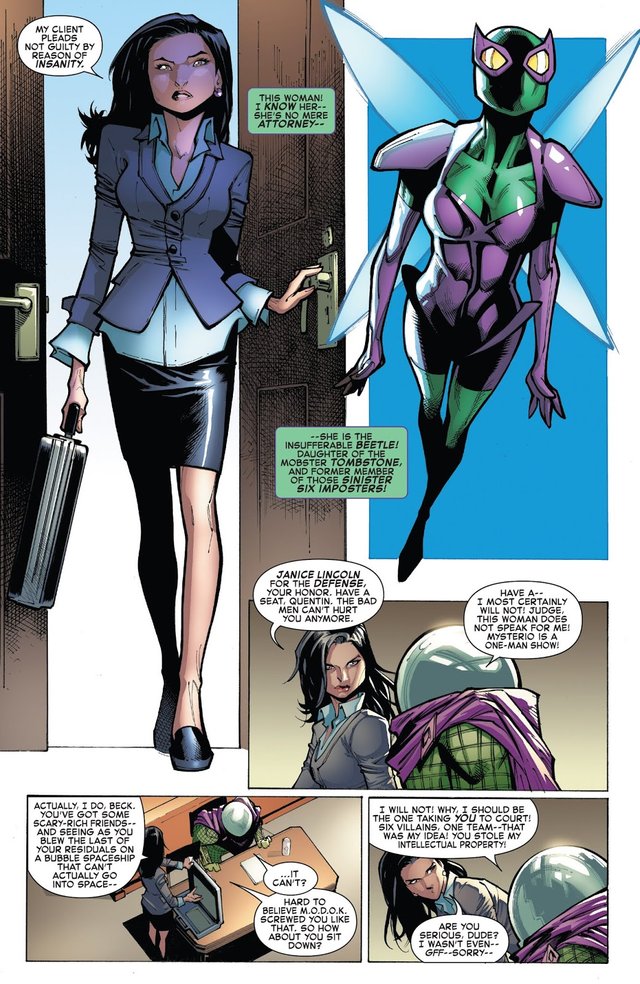 Page 4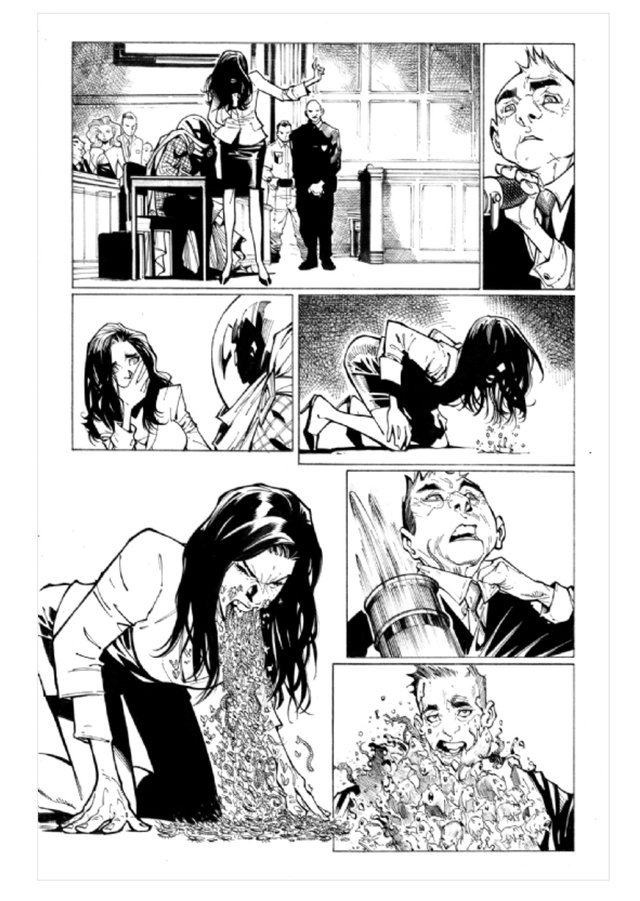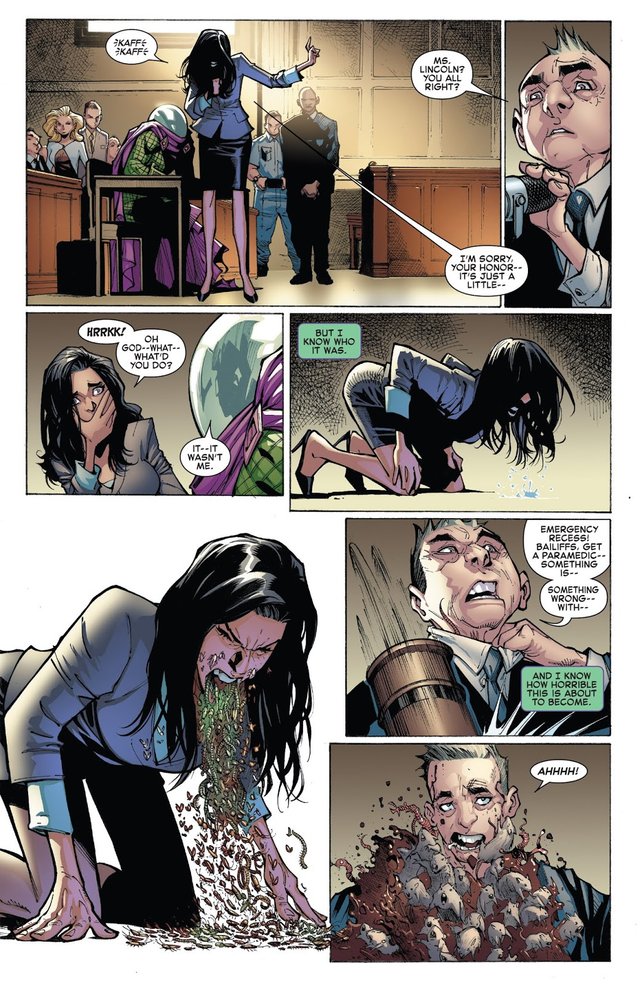 Page 5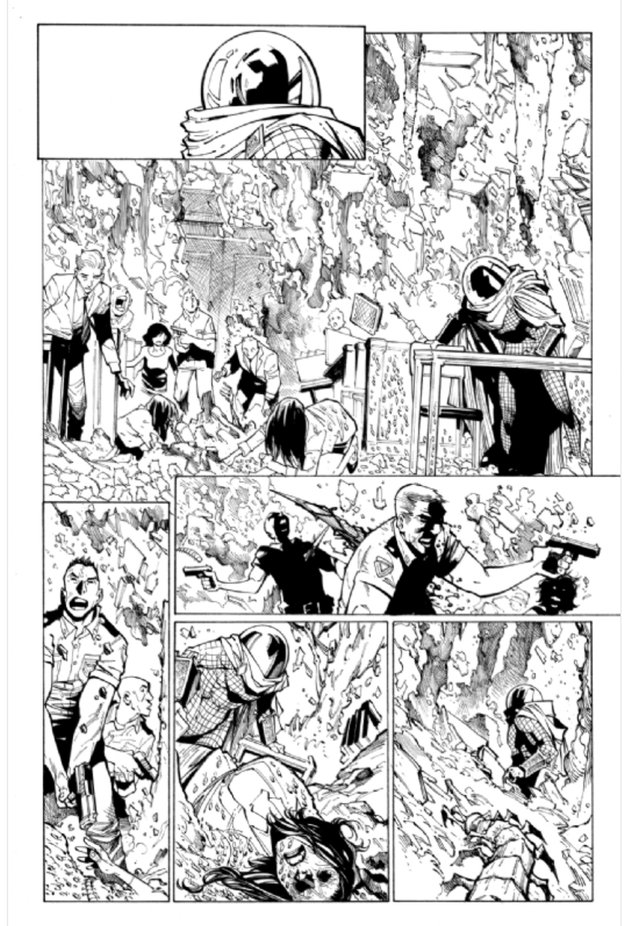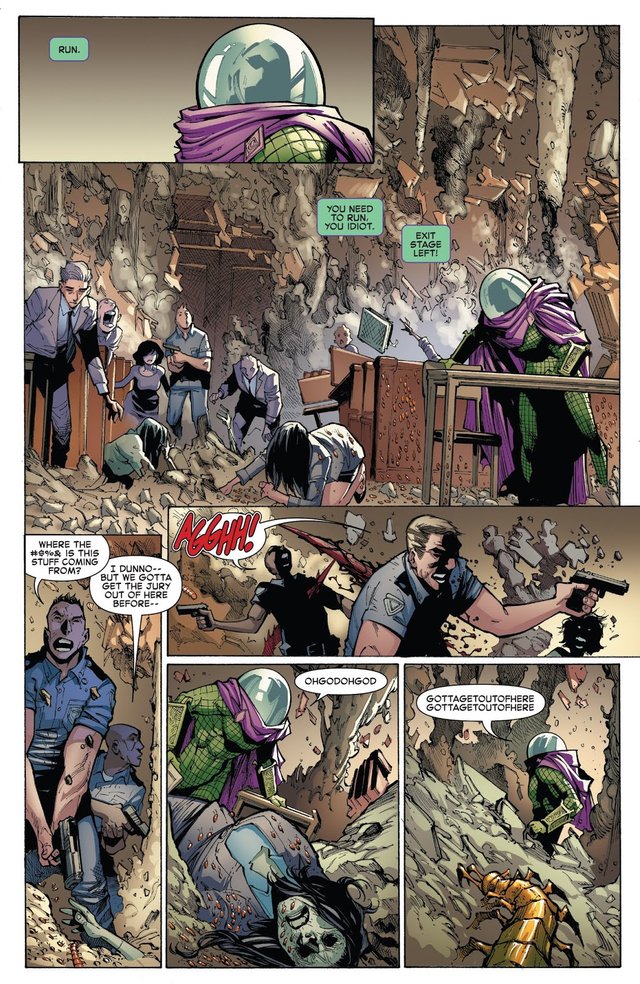 Page 6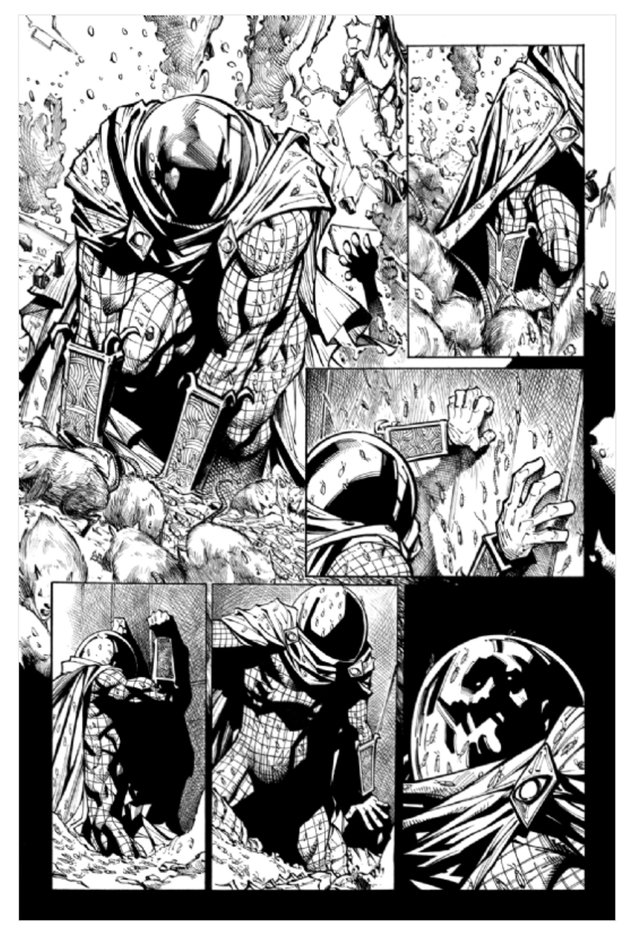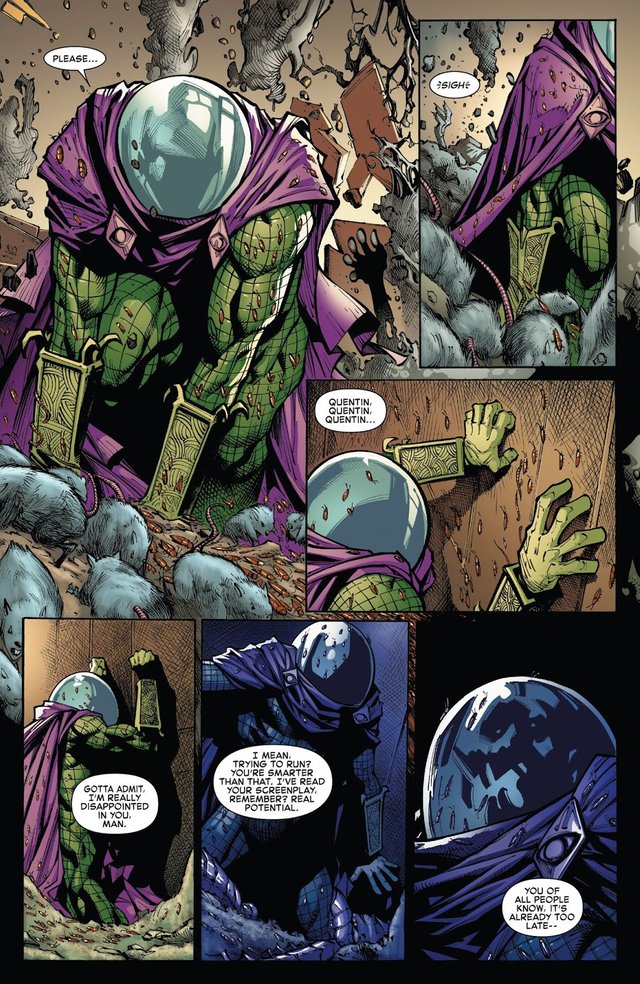 Page 7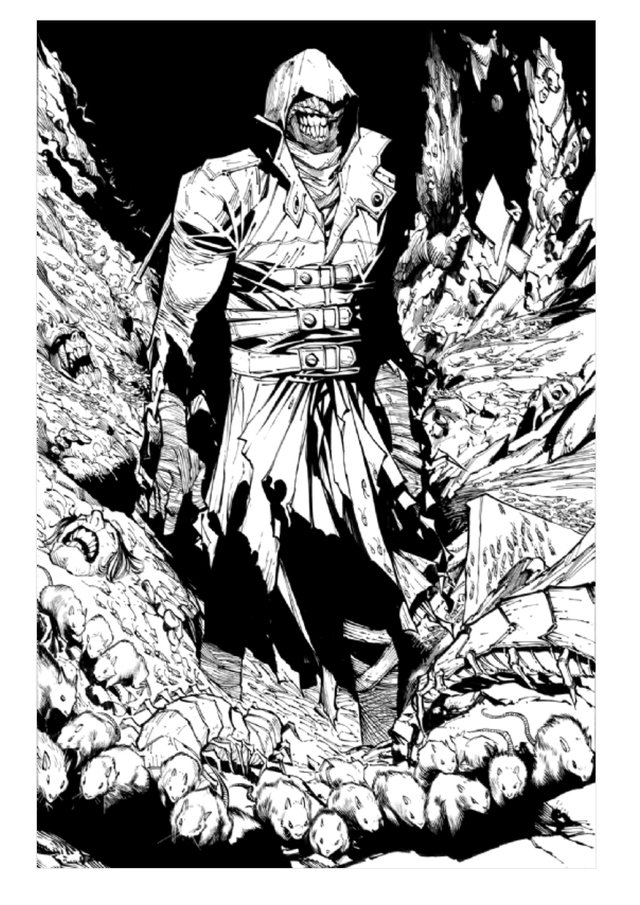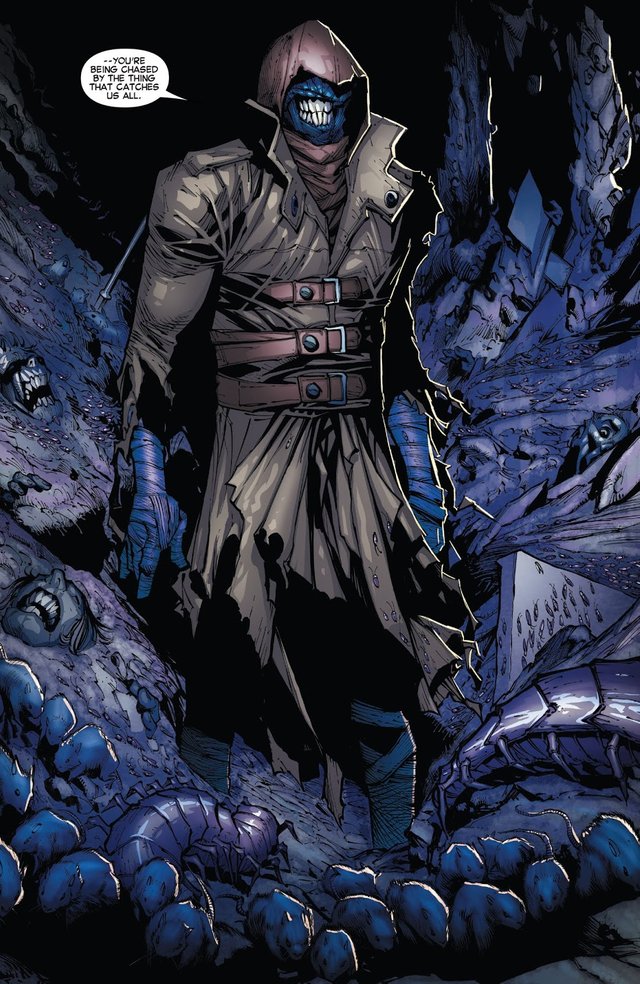 Page 8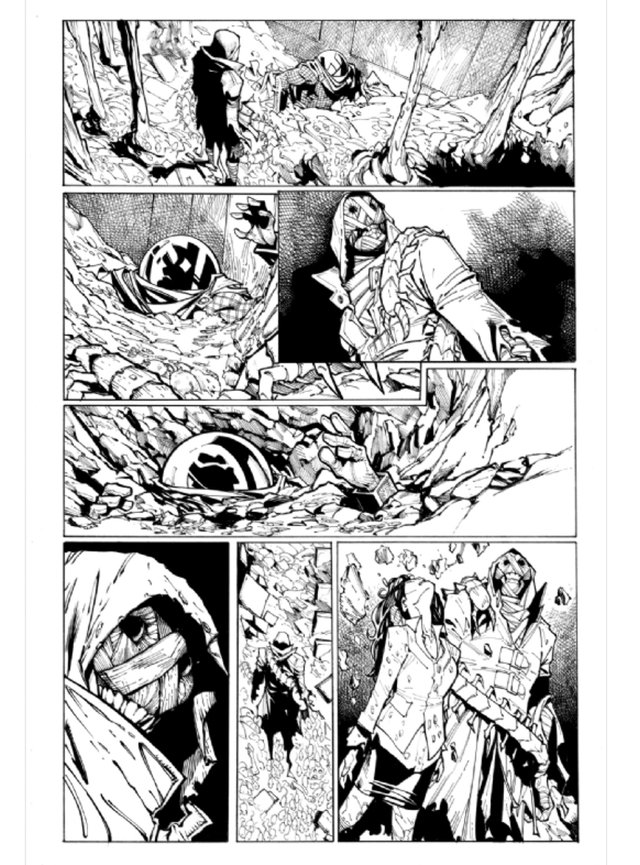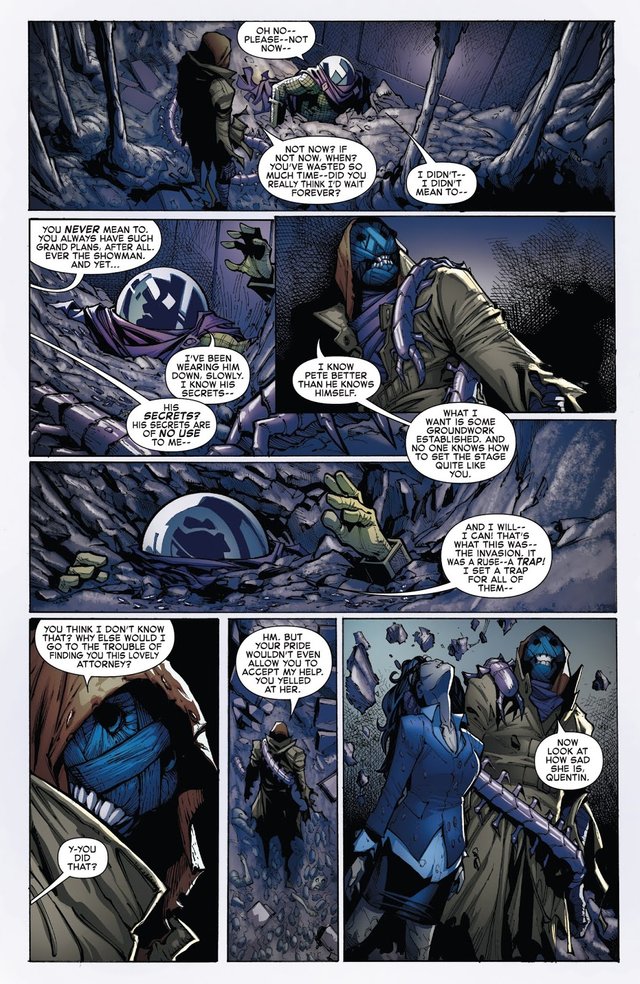 Page 9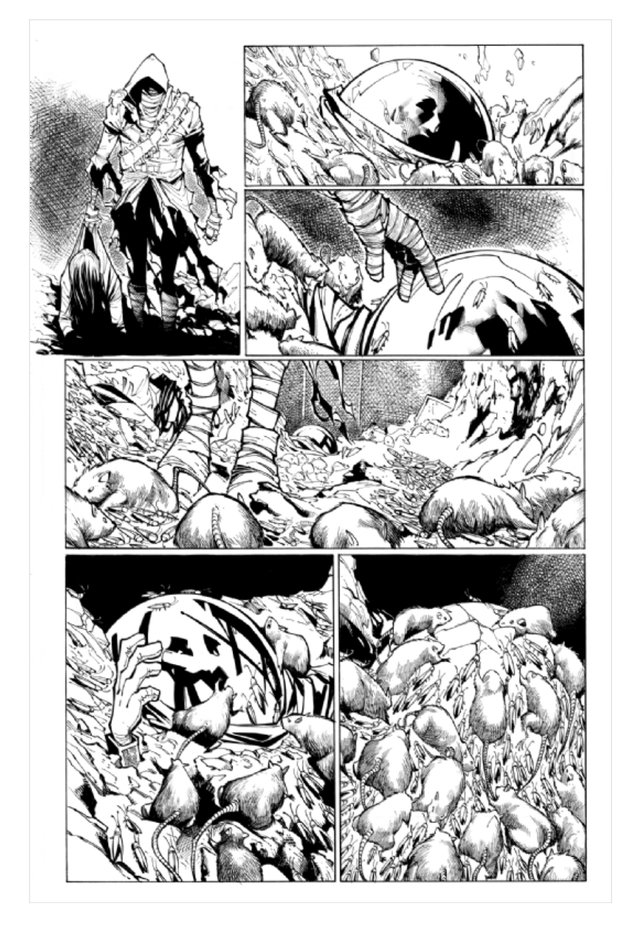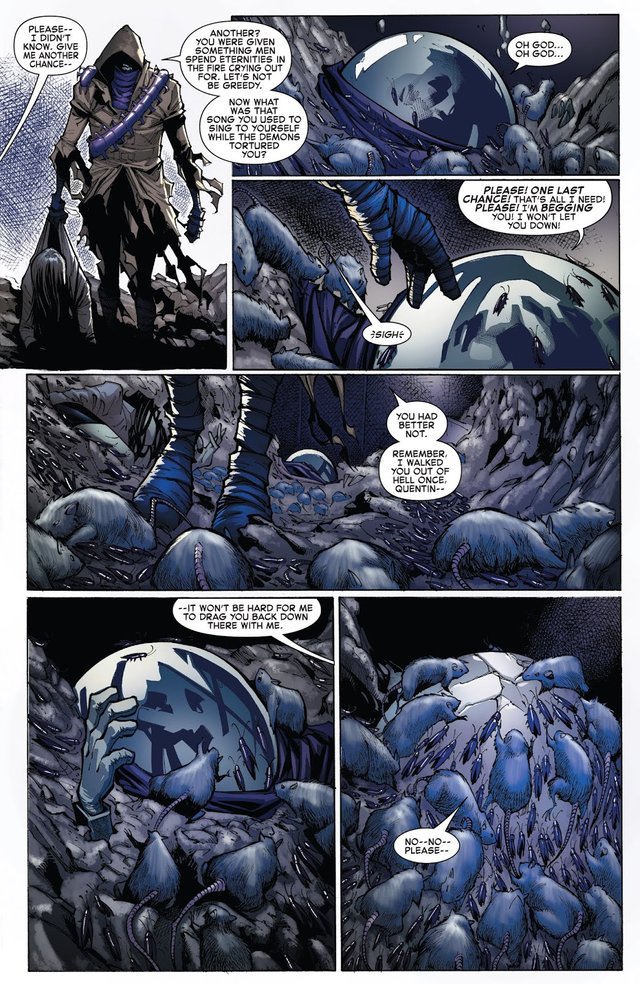 Page 10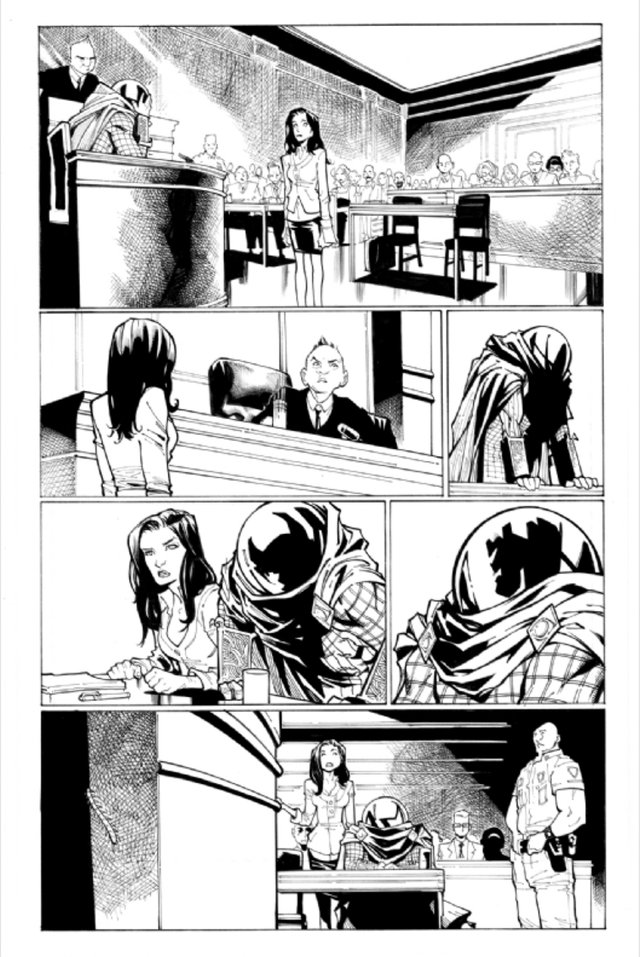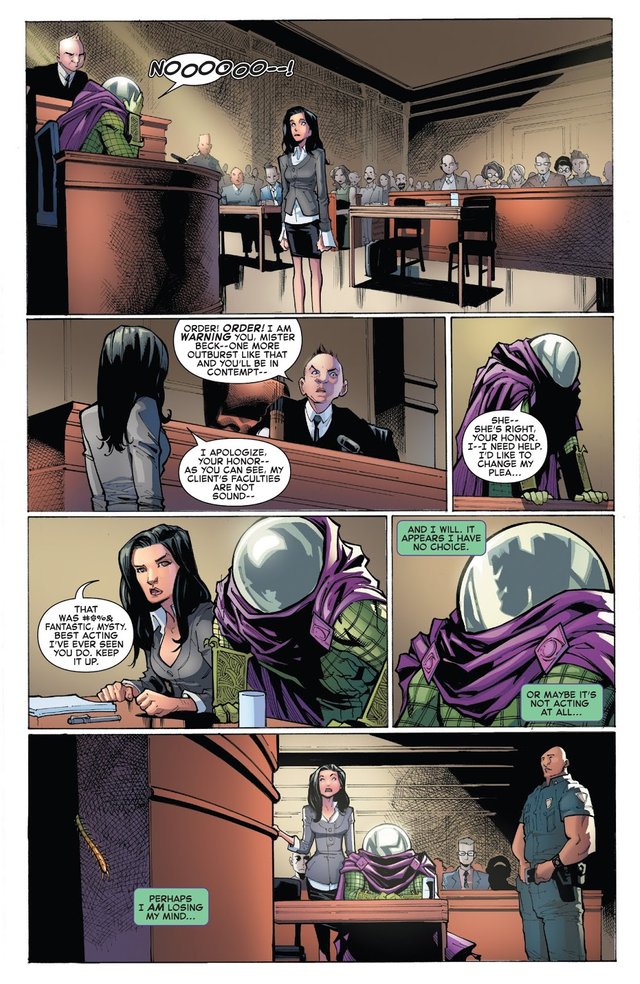 Another factor that made me jump on the entire lot instead of choosing just a few is that this backup story features the 1st appearance of a brand spanking new villain. I cannot reveal the name as I was told not to but he seems pretty gross and poses a serious problem not only for Mysterio but for Spidey as well. Hoping he will stick around and turn into a pretty badass villain to add to the Rogues Galley of Spidey baddies.
I was really inspired when I visited the Art of Spider-Man Exhibit in New York last year. Such an incredible collection of history there and it all belonged to one single collector that owns enough art to do several different tours. My goal is to eventually get to something like that. To where I can showcase it for others to enjoy at an exhibit...even if it's 20 years from now. I have a few pieces already and a few on the way but I'd love to have hundreds of published Spidey pieces from various artists to showcase to a world of adoring fans. My fave lit up as I walked through that exhibit. I was in awe and in the presence of comic greatness and history. I hope to be able to provide a similar experience for someone else as they waltz through my exhibit. One can dream...