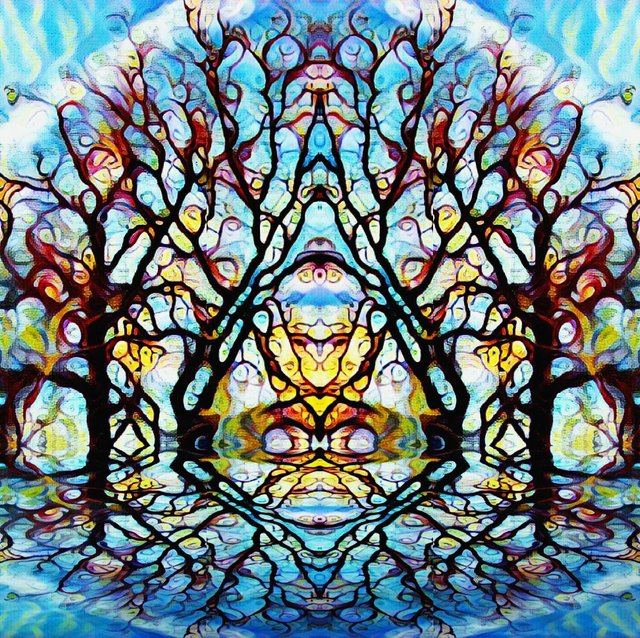 In this one we find Hanuman hiding in the trees
I thought it would be fun to introduce a little bit of Hindu mythology with this one.
This is part of my "Mirror Nature - Hidden Faces" series
Hanuman is a Hindu God, in Hindu mythology, he is the monkey commander of the monkey army.
While still a baby, Hanuman, the child of a nymph by the wind god, tried to fly up and grab the Sun, which he mistook for a fruit. Indra, the king of the gods, struck Hanuman with a thunderbolt on the jaw (hanu), thus inspiring the name. When Hanuman continued to misbehave, powerful sages cursed him to forget his magic powers, such as the ability to fly or to become infinitely large, until he was reminded of them. Hanuman led the monkeys to help Rama, an avatar (incarnation) of the god Vishnu, recover Rama's wife, Sita, from the demon Ravana, king of Lanka.
Source: https://www.britannica.com/topic/Hanuman
All Orginal Artwork done by me:
www.steemit.com/@bless
www.instagram.com/blesseye
I will also have prints for sale in the future if anyone is interested
Hope you enjoyed <3
-Bless