Dear online travelers, here I would like to share a project, which I created in 2017 for The Austrian Economy Chamber and the Austrian Painting Guild for a 3 days trade show. Every day I painted 2 models in front of a backdrop. I created the backdrop digitally from a small pattern they gave me.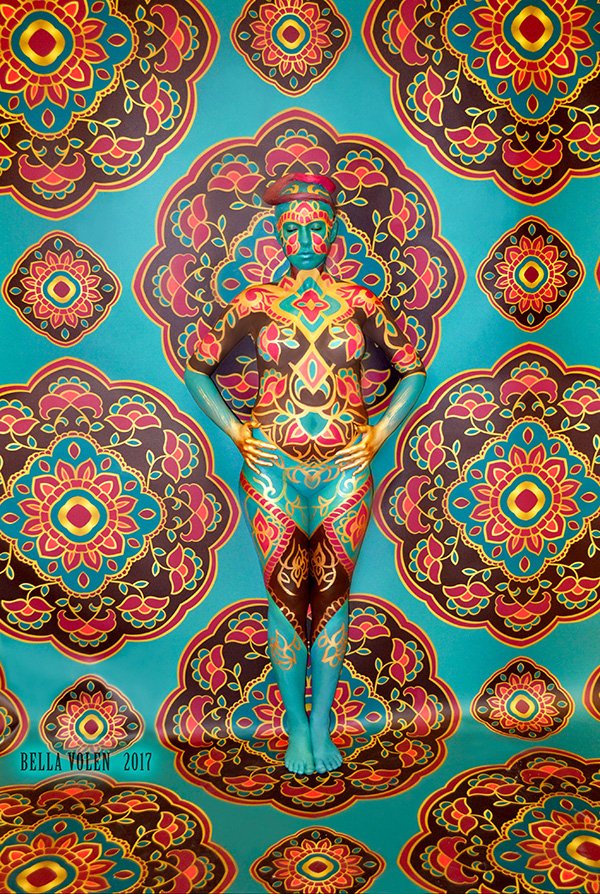 ---
VIDEO
This is often a hard job.
There are a few reasons for it:
Trade show halls are very big and mostly cold, the model has to stand still and the body cools down very fast. Shivering models and wet paint and not a great combination. I do bring a heater with me.
The painter has to run back and forth because the illusion is best visible from the distance.
I named creative camouflage a bodypainting where the body is similar to the backdrop, but not exactly connected with all lines. What is the difference you may ask? When the body is exactly fitting to the backdrop lines the illusion works only from one point of observing view. When the body is painted in a similar style without exact connection, it can be observed from everywhere.
For this job, I did both versions. The exact camouflage takes much longer.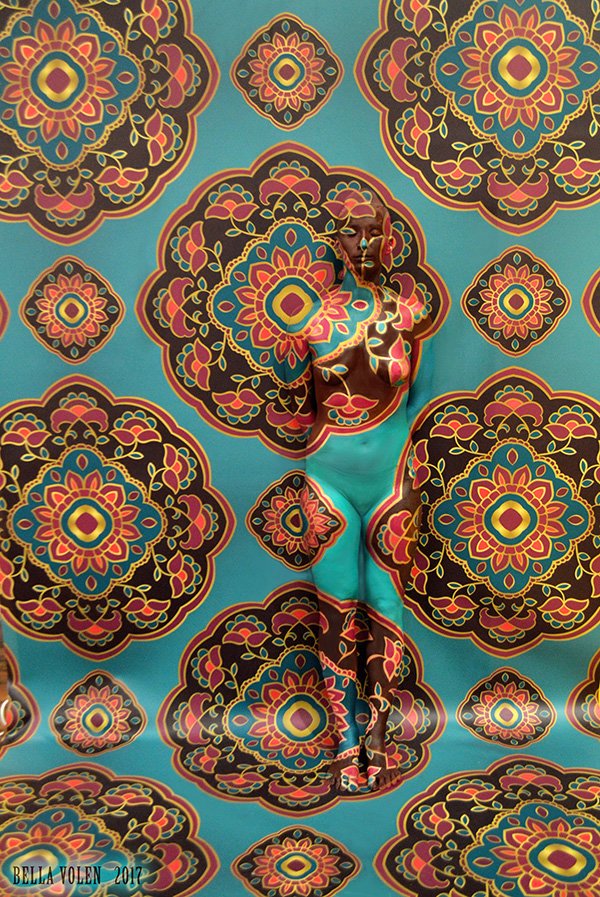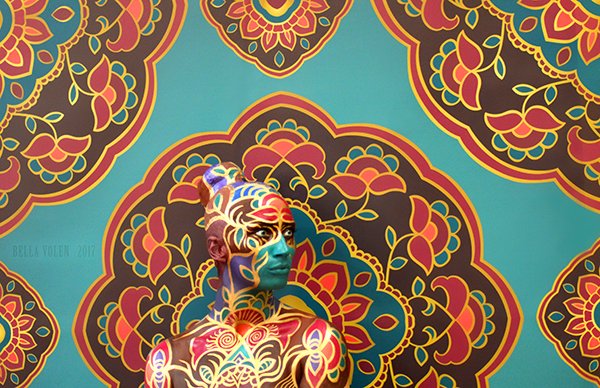 The creative style camouflage is faster to paint and I enjoy it so much more. It is something I often use in my free work, where I combine a canvas painting and a body painting together melted in one. It is really funny, but even when there is a huge painting created in the background, people see just the bodypainting and don't understand that is a total work of art, a mix of painting, bodypainting, photography and often videography.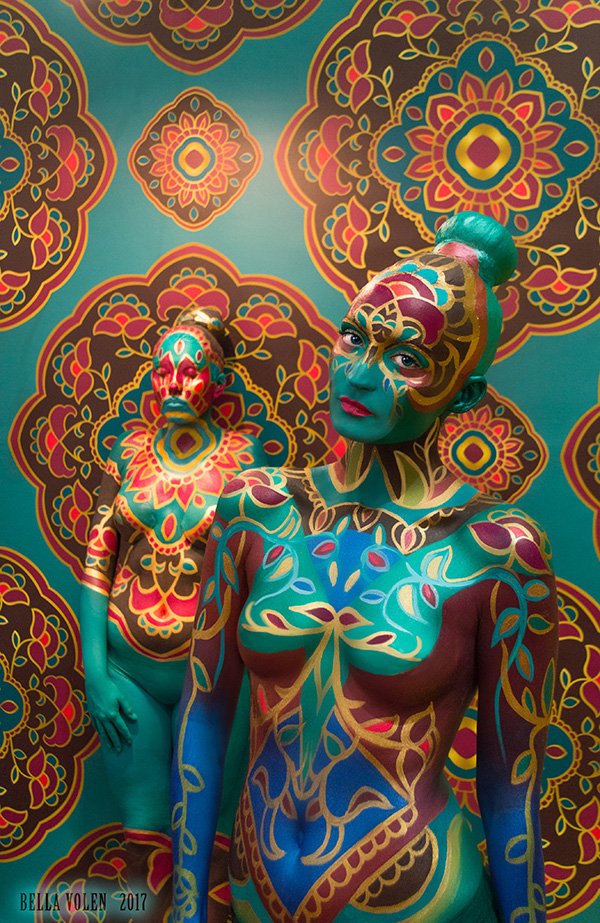 ---
I have been a judge at the World Bodypainting Festival for many years, was a World Champion myself back in 2006 and have another 18 awards from around the world. Teaching is one of my passions. I have been giving classes at the World Bodypainting Academy for 11 years, but I don't want to teach camouflage bodypainting anymore. I got really tired from the number of people doing the same thing over and over again.
I hope at the end of this month I will finally have more time to create a new bodypainting project and a video with it. Soon I should do a post about the history of bodypainting. It is one of my favorite topics. Since I am writing a book about it I am careful how much information I share online, but I will for sure share some.
Thank you for your comments & upvotes.
With love & light
Bella
Here you can visit my website!
Here you can explore my online store!