Hello to all! Here I bring a digital drawing I did of Naki from Tokyo Ghoul using the IbisPaint app.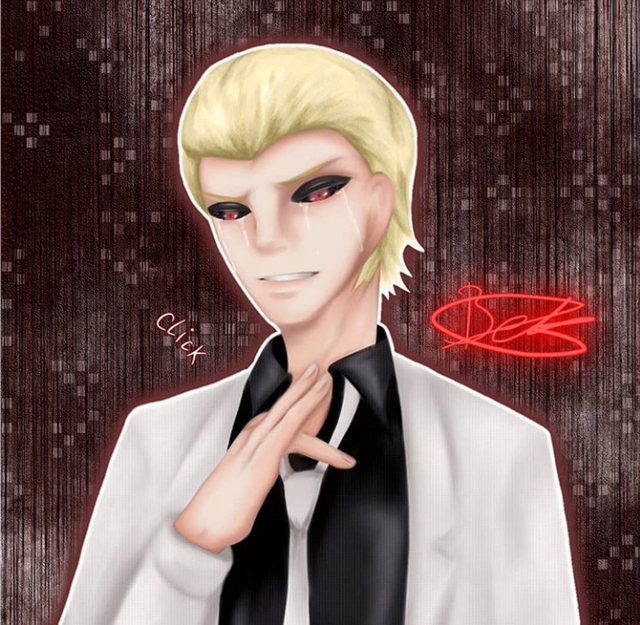 Tokyo Ghoul was an interesting read for me. There were moments when I despised certain characters and then it would get flipped around and make me fall in love with them somehow, vise versa. However there was one character that I always loved and for me turned out to be the best character from the series, and that would be Naki.
When Naki first appeared he was quite an emotional character, though only emotional about his "big bro" (Yamori). At first he really doesnt look important and looks like more of a nuisance than anything, but when we hit :Re his character starts to shift entirely.
He's the leader of the white suits, keeping his friends (alive and deceased) close to his heart. He isn't very well educated, but that later changes with the help of character development and he begins to learn a lot about companions and values protecting them.
For me Naki was a good example of someone who didn't need to be mentally unstable to have developement. All he needed was experience in his life and the help of those he held dear.
Well,
That's all for now,
Thanks for stopping by to take a look! :)