Today I propose another digital fantasy with these textured photos of flowers like blooming from a world of fairies ...
Here are rudbeckias but I prefer to call them Green-Eyed Susie...just because it's pretty 😊
they feed on dew, joy and sugary sweets, lovingly brought by butterflies ...
Aujourd'hui je vous propose à nouveau une fantaisie digital avec ces photos texturées de fleurs comme sorties d'un monde de fées...
Voici des rudbeckias mais que je préfère appeler "Suzie aux yeux verts"...simplement parce que c'est joli 😊
elles se nourrissent de rosée, de joie et de douceurs sucrées que leur amènent amoureusement les papillons...

The hydrangea is one of my favorite flowers
I like to photograph it when the small flowers, not yet bloomed, form a blanket of plump and colorful tiny cushions ... 😊
L'hortensia est une de mes fleurs favorites
j'aime le photographier lorsque les petites fleurs non encores écloses forment un tapis de minuscules coussinets dodus et colorés... 😊

I also propose you this soft white and pink anemone ...
Je vous propose également cette délicate anémone blanche et rose...

and to end gracefully, here is a wonderful white peony
whose crumpled petals like silk undulate in the warm breeze of spring afternoons ...
et pour finir avec grâce, cette merveilleuse pivoine blanche
dont les pétales froissés comme la soie ondule dans la brise tiède des après-midis de printemps...

If you want to find this enchanted garden in prints on your wall, take a look at my gallery on FAA,
with beautiful tapestries especially, you can give a bloomy garden air to your walls 😉
Si vous voulez retrouver ce jardin enchanté en impressions sur votre mur, jetez un coup d'oeil à ma galerie sur FAA ,
avec de belles tentures notamment, vous pouvez donnez un air de jardin fleuri à vos murs 😉

My last posts (100 % powered up and bilingual 😊 )
Christmas Girl painting - step by step pictures [ENG-FR]
---
caturday drawing in crayons [ENG-FR]
---
Digital work on birds shots for [ENG-FR]
---
Handmade BlueFox postcard, by steps [ENG-FR]
---
#wednesdaywalk in the Jura Mountains, France [ENG-FR]
---
The girl and the reindeer, digital illustration [ENG-FR]

And find also my paintings on my website !!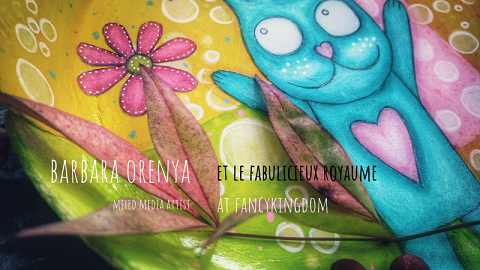 Et retrouvez aussi mes tableaux sur mon site dans notre fabulicieux royaume ! !!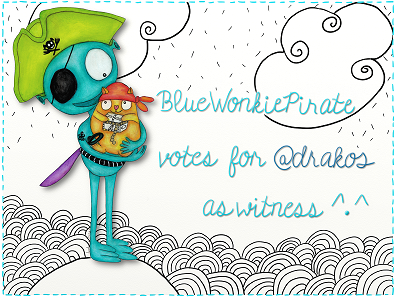 ---
---

Collect my art on Makersplace.com
---
---