Created today from the drawing posted last #Caturday, Chubby Cat has a delighted smile because he found his place among my collection of whimsical animal portraits 😉
Réalisé aujourd'hui à partir du dessin posté samedi dernier, Chubby Cat arbore un sourire ravi car il a trouvé sa place parmi ma collection de portraits animaliers fantaisistes 😉

Starting from the illustration of which you will find the details here if you are interested,
I scanned this character and carefully cut it in my Artage software.
If you think it's fully automated and it takes me a few seconds, well you're wrong 😄 :
I erase with great care and I redo the outlines so that they are painstaking and clean 😉
En partant de l'illustration dont vous trouverez les détails ici si vous êtes intéressés,
j'ai scanné ce personnage puis l'ai soigneusement détouré dans mon logiciel Artage.
Si vous pensez que c'est entièrement automatisé et que cela me prend quelques secondes, eh bien vous vous trompez 😄 :
je gomme avec une très grande minutie et je refais les contours pour que ceux-ci soient bien nets et propres 😉

Then I drew him his vegetale wreath, because each of the characters whose I made the portrait does have its frame in leaves 🍂 🍃
... and small dots, of course! I love sprinkle dots of all sizes 😃
Ensuite je lui ai dessiné sa couronne végétale, car chacun des personnages dont j'ai executé le portrait à son encadrement en feuilles 🍂 🍃
...et les petits points aussi bien sûr ! j'adore parsemer des points de toute tailles 😃
... and small dots, of course! I love sprinkle points of all sizes 😃

Finally, it's about finding a color for the frame, that's the moment I try several layers to find the shade that I like best.
En dernier lieu, il s'agit de trouver une couleur pour l'encadrement, c'est là que je fais plusieurs essai de calques afin de trouver la teinte qui me plait le mieux.

Here is my chubby cat ready to join his colleagues for a fanciful and elegant show that is currently happening in my gallery 😄
Voilà mon chat joufflu prêt à rejoindre ses camarades pour un défilé de collection fantaisiste et élégante qui se produit actuellement dans ma galerie 😄

If you want to help your Steeminion artist spread her good mood and her positive & happy art, you can share this post or my creations, and even spread it on social networks !
any help is welcome and is happily appreciated ❤️
Si vous voulez aider votre Steemignonne artiste a répandre la bonne humeur et son art positif et joyeux, vous pouvez partager ce post ou mes créations, et même le disperser sur les réseaux sociaux !
toute aide est la bienvenue et est joyeusement appréciée ❤️

My last posts (100 % powered up and bilingual 😊 )
Walk in the woods amongst the fall leaves 🍂 🍃 [ENG-FR]
---
SnugPug painting, step pictures [ENG-FR]
---
Archie the SmartChihuahua- a happy pet portrait [ENG-FR]
---
Sweet gourmet collection, processed shots [ENG-FR]
---
Magical Brittany and alignements, two processed shots [ENG-FR]
---
Medieval processed shots taken at the castle Montrottier - France [ENG-FR]
---
---
And find also my paintings on my website !!

Et retrouvez aussi mes tableaux sur mon site dans notre fabulicieux royaume ! !!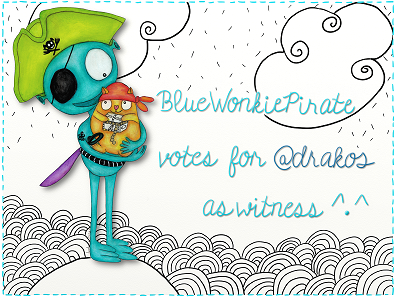 ---
---
Collect my art on Makersplace.com
---
---