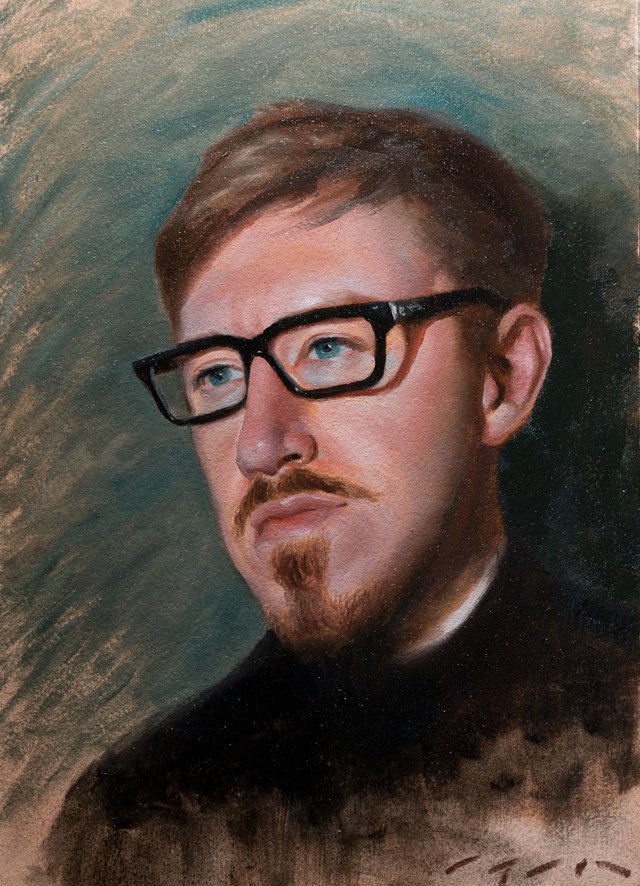 Hello Steemians!
Haven't been posting for a while here and glad to be back to social activity, so since I haven't been posting any selfies here before this post can be considered as "introduce yourself" post! I will post more soon - alla prima paintings, ballpoint drawing and everything in between, with proccess photos and thoughts so stay tuned folks!
This small 9x12 inchess alla prima selfie was done in more or less classical earthy atelier pallette.I've painted it on Arches oil painting paper, can't say I really dig this stuff but when I'm out of canvas I use it.
Here is some steps, very straightforward approach this time: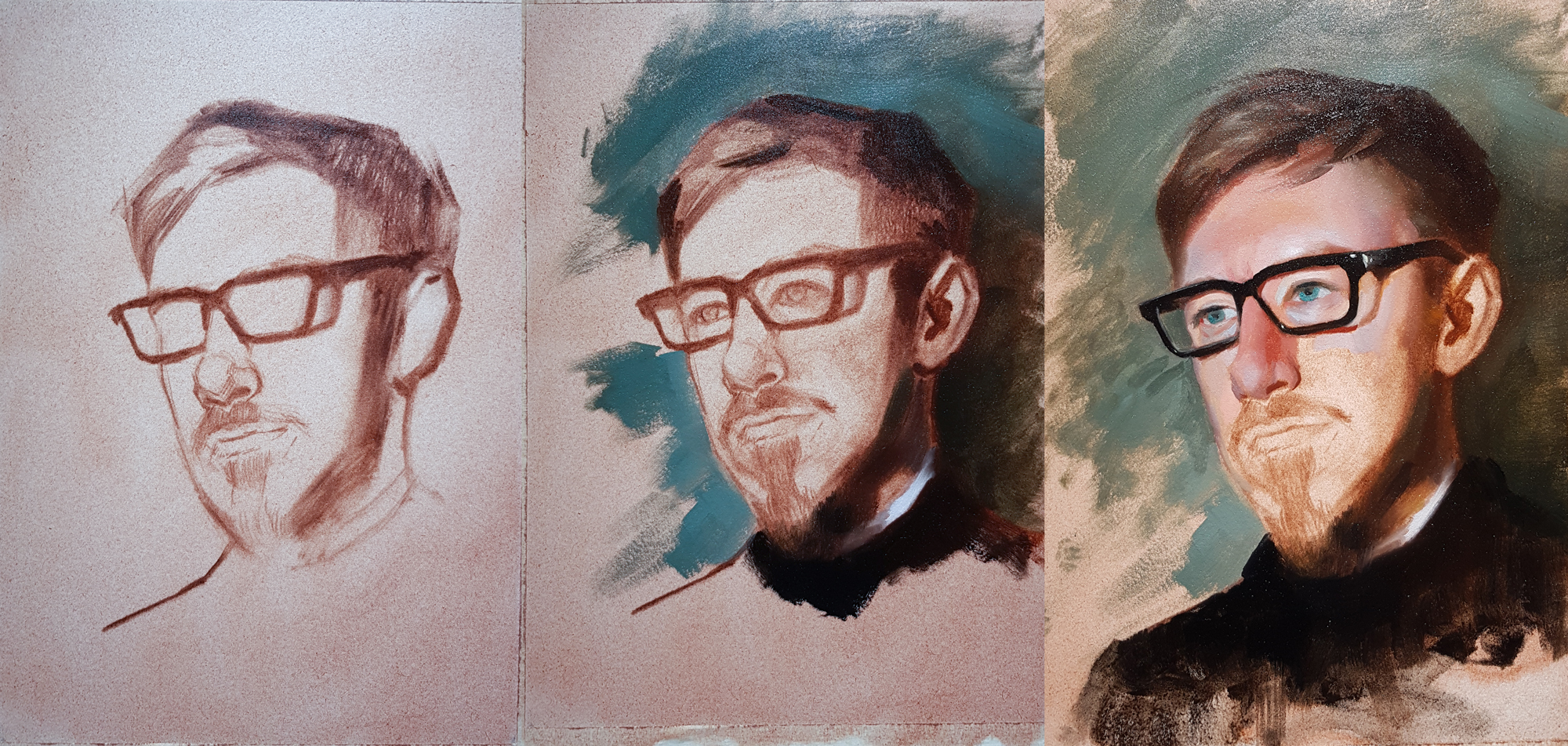 And as we all know - you can't so good selfie without selfie-stick so I bought one and can't be happy enough with it - it's most advanced and lightweight mahl stick I ever used!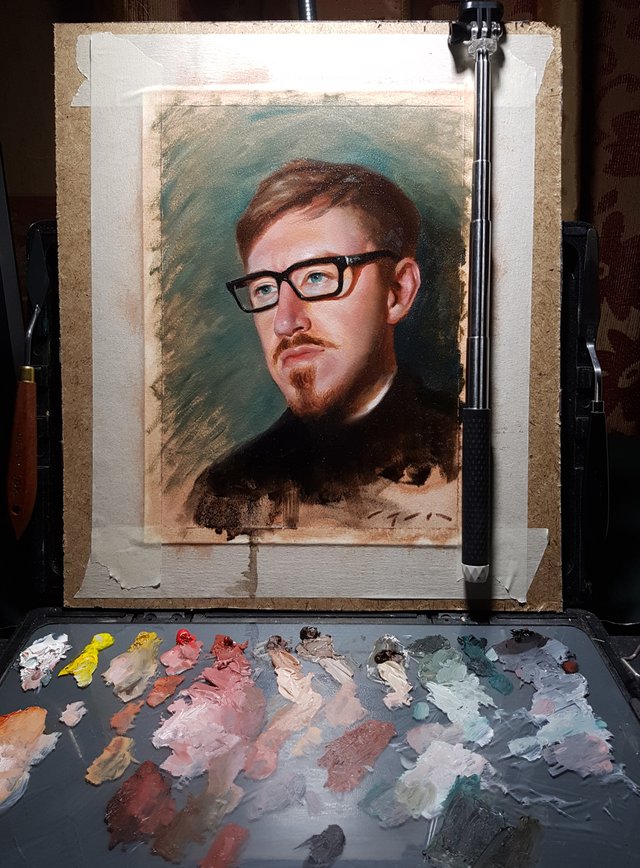 Hope you like it, feel free to leave your questions, thoughts and comments. Peace