Today I'll be uploading Photos of the drawings I've been doing all week. I've been seeing how drawing with only ink, and not using a pencil sketch before hand, has been going. My person thoughts are, good. I'm surprised at how accurate my drawings still are. Still though, there's more work to be done.
What do you think about my drawings from this week? I'll try and do these as often as I can. It's great practice for me and it pushes me towards my goal of doing 1000 drawings. I've had a lot of fun since I got back into drawing heavy. I till a little time off because life got busy in other areas. I'm holding strong and I'm not letting anything stop me.


Here's a picture I took with my drawings.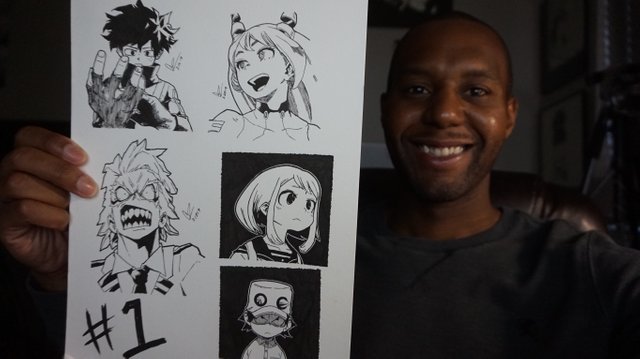 Here Are some other pictures of my drawings.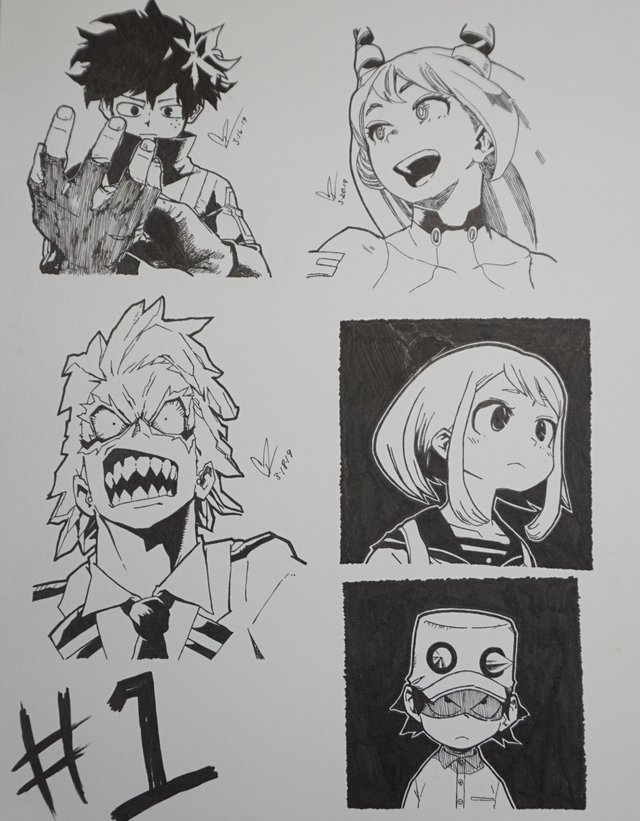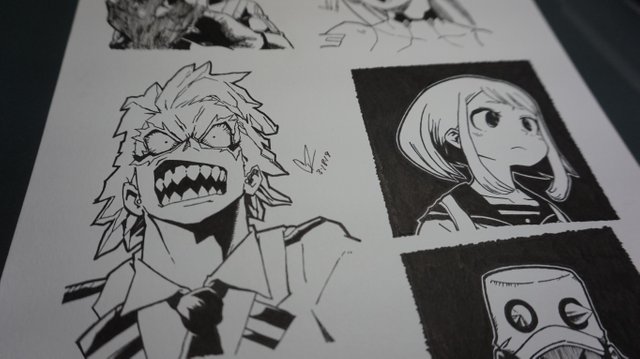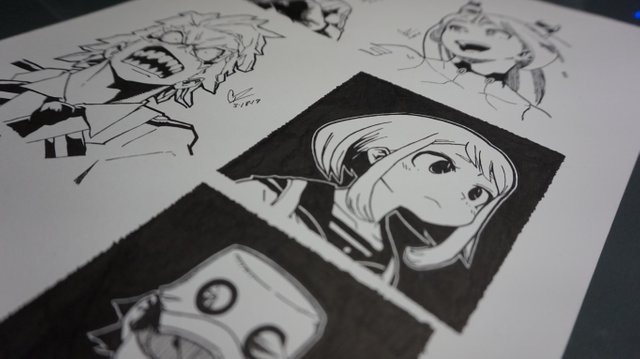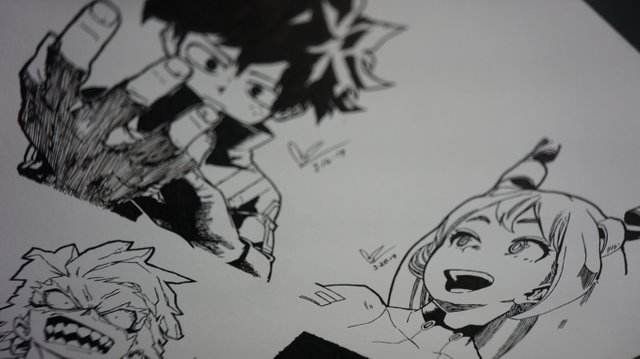 Thank you for stopping by and checking out my post! Check out My Hero Academia if you haven't had a chance to do so. Take care! :)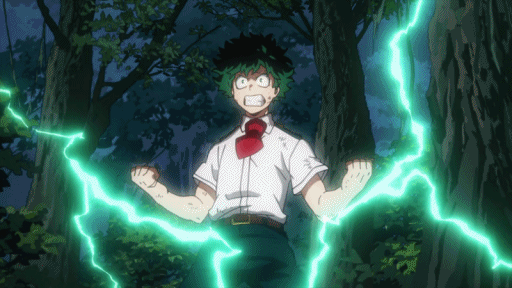 Have you heard of Partiko? If not, it's great for earning extra steem income. Get 1000 points when you download the app and log in. Here's my referral link for the points: https://partiko.app/referral/artbyclark