Hello to all my friends!
Today I present a new watercolor work, a wonderful place that I discovered on this island!
A completely abandoned house, but full of charm and mystery. I wanted to portray her from an interesting view, that is precisely when I discovered her among a tangle of plants, palmettes, maritime pines and aleppi.
The main subject, the house, as you can see appears among the lights that illuminate it on the left. I was immediately struck by the windows and shutters torn by time. Even the lack of glass taxes is very impressive.
By contrast I added the plants with purple and cobalt blue shades, with Payne gray forcing.
I hope you like it and make you dream at least a little, as happened in my case.
---
---
Ciao a tutti i miei amici!
Oggi vi presento un nuovo lavoro ad acquarello, di un posto meraviglioso che ho scoperto in quest'isola!
Una casa completamente abbandonata, ma ricca di fascino e di mistero. Ho voluto ritrarla da una visuale interessante, cioè proprio mentre l'ho scoperta tra un groviglio di piante, palmette, pini marittimi e aleppi.
Il soggetto principale, la casa, come potete vedere appare tra le luci che la illuminano sulla sinistra. Mi hanno subito colpito le finestre e le imposte divelte dal tempo. Anche la mancanza di imposte con i vetri è molto suggestiva.
Per contrasto ho inserito le piante con ombre violacee e blu cobalto, con forzature di grigio di Payne.
Spero che vi piaccia e vi faccia sognare almeno un pochino, come è successo nel mio caso.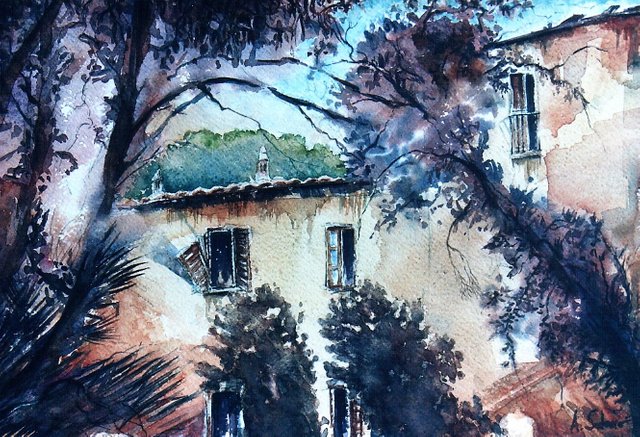 title: The abandoned house where the fairies live
technique: watercolor on paper
size: 45x35cm.
year:2018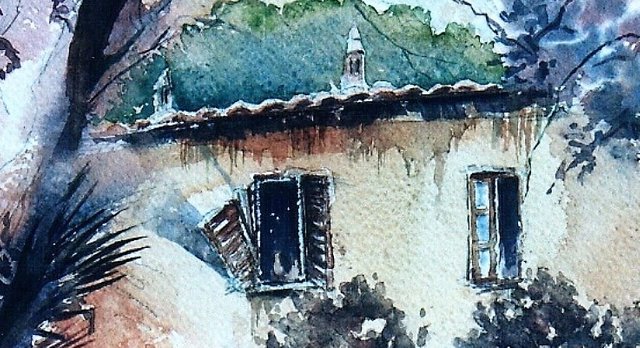 detail-1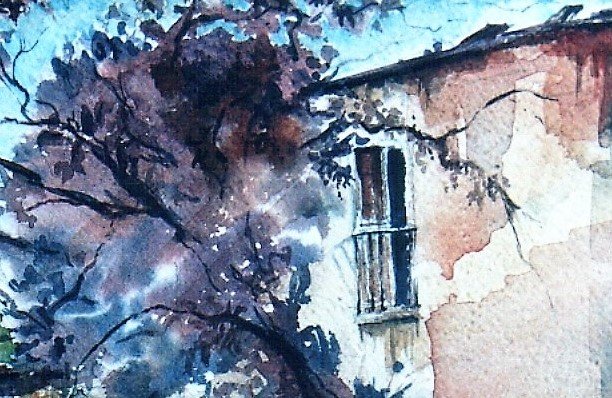 detail-2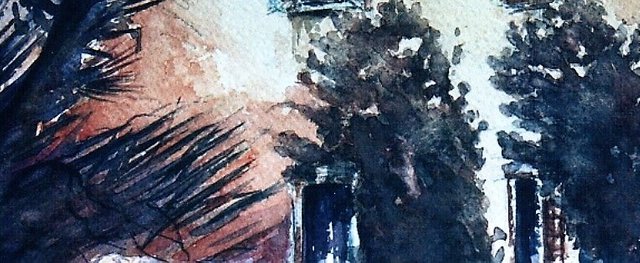 detail-3