Steem Logo
Ahoy folks, after my previous post on ANSI artwork, I got a hankerin' to whip out the ol' ... ANSI editor, and... have a doodle.
Here's my ANSI rendition of #Steem, what do y'all think?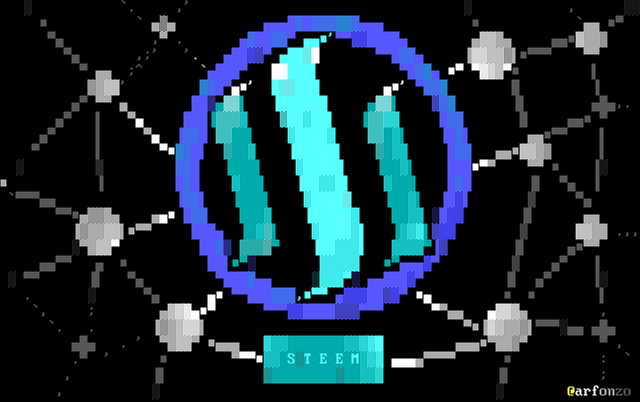 I have to say, it's been a few years and I'm definitely rusty. More practise is required! I'm still tweaking it here and there, but I thought I'd share the progress to date.
In case you're wondering, I'm using PabloDraw. You can't beat it.
Have a great end-of-weekend!
---

@arfonzo
©️ All images in this post are subject to copyright: CC BY-SA 4.0