Sorry for the delay, Mercury has landed on me... as the Universe has given me a major finger this last week. This Friday my laptop charger died and that expense was DEFINETLY not on my budget, work and family have me full time... so I'm a little bitter... more than usual.
This week I'm gonna show you how I've been cartoonizing friends who have been asking me to draw them. I haven't really draw in a long time but, and I have the greatest goal of starting to do it againg.
So, my pal Maga requested a portrait as a joke BUT I delivered and surprised her.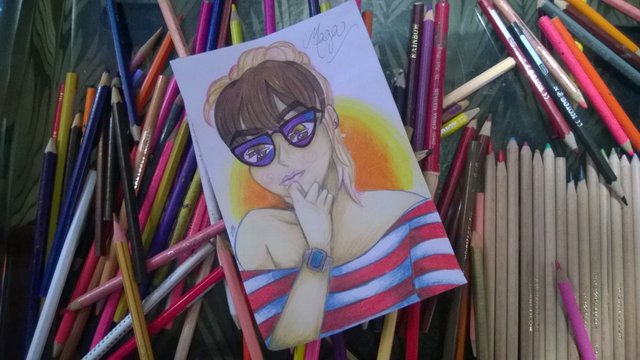 Sadly, I just thought of making a timelapse of the making when it was half finished... sorry about that.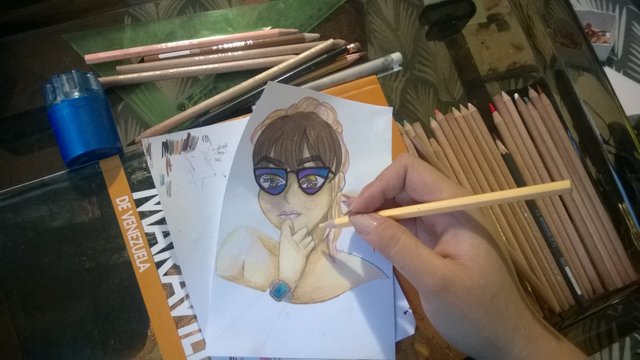 In the end I do think it turned out pretty ok.. after years of not even holding a color pencil. Not happy with the eye/glasses situation... but...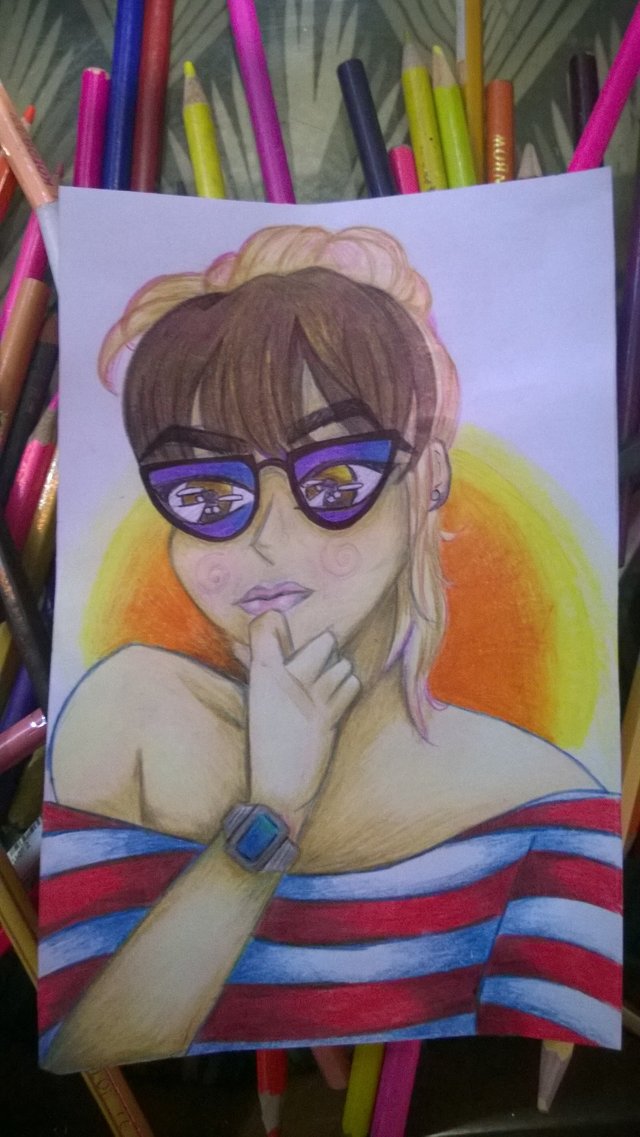 What do you think? It looks like her?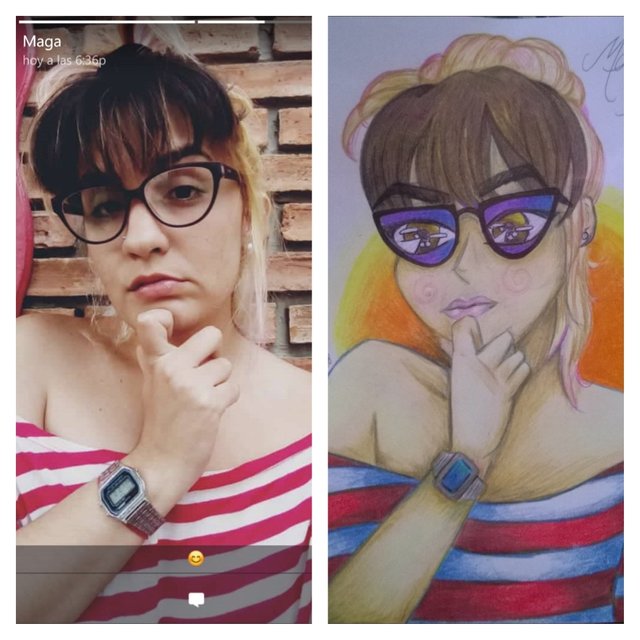 She loved it BTW. Screamed and told everyone. That kind of reaction makes me happy. Go crazy, girl.
Gonna be doing theese a lot more for Father's Day for sure.