Gladly, I don't have a dad... gladl because I never really needed one, for real. My mom was happy, my brother was happy... and I... HAPPY!
BUT, this didn't ever free me from the Father's Day gif frantic. My mother exchanged one single dad for FOUR uncles and... what it would come later in life, two cousins with their families of their own.
As a costume, we always had a big lunch with presents for every dad (daddy's included because FUN!), but... due to this dreadfull state of economics Venezuela has sunk into, we no longer can buy presents... we just can't. We literally would have to choose beatween eating or buying only ONE gift.
That's how bad we are here.
And because I didn't wanted they lef empty handed. I made a cartoon for each. I'll show you (while I shared amusing little facts about my family because, again, FUN!).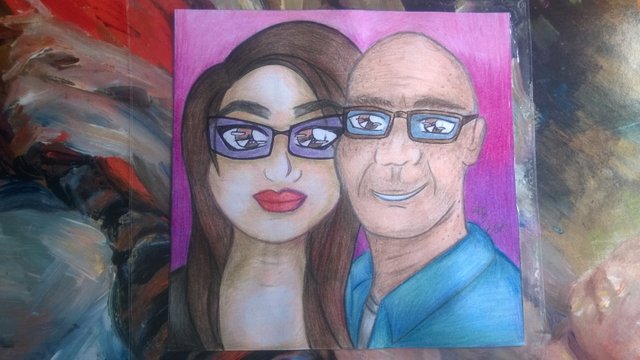 1- That's supossed to be me with my youngest uncle... and by youngest I mean he's 55. He's as tall as me so I usually tell people he's my dad... although I ALWAYS get the "You don't look like him at all" phrase. Always.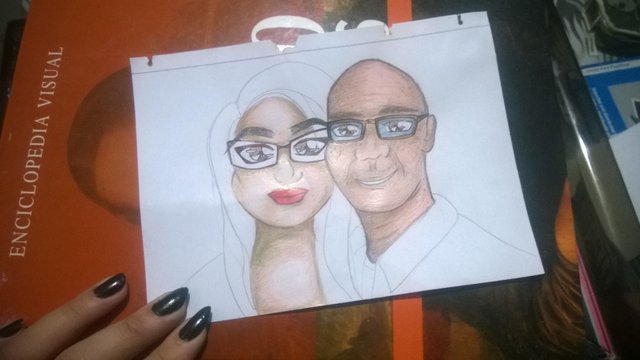 Don't judge, people! He's my Dad OKAY!.. I always say. I wonder if they think I'm adopted... or something worst.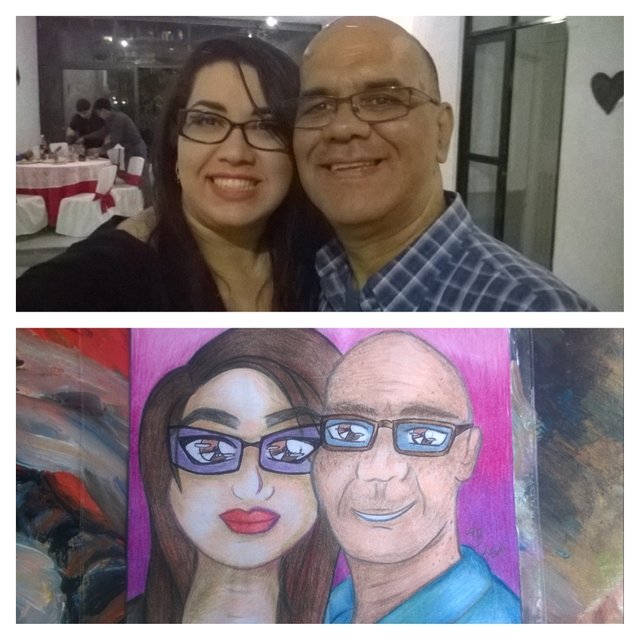 2- Number two it's my eldest uncle... little, short, super thin and green eyed! I say to poeple he's my dad too. Idc.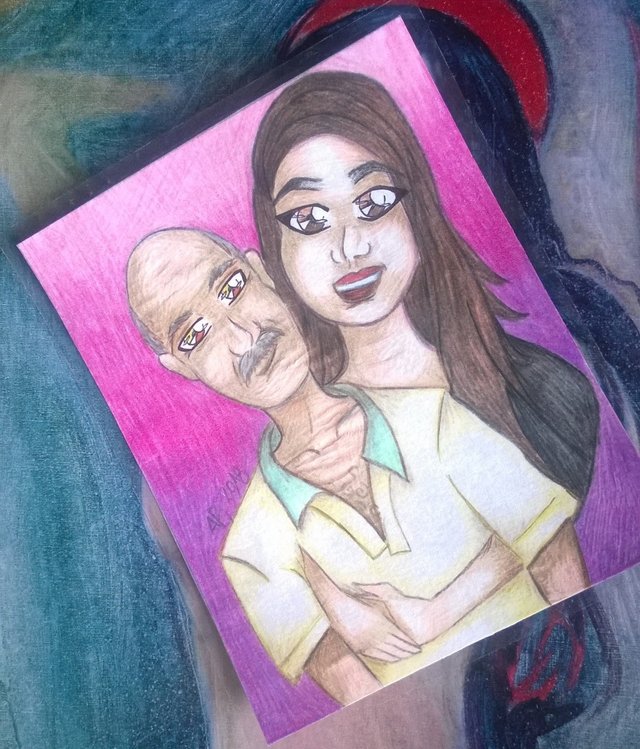 He never smiles... unless I make him smile. He never talks to my other cousins... only me. WHY? Got me there... I just don't know. I guess I have patience enough to explain him how to use whatsapp... all over again... and again.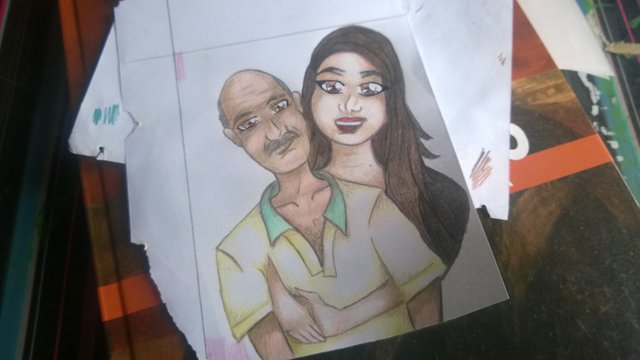 Sorry about the lousy collage but I had to made them from my old Windows Phone (!) Y'all understand.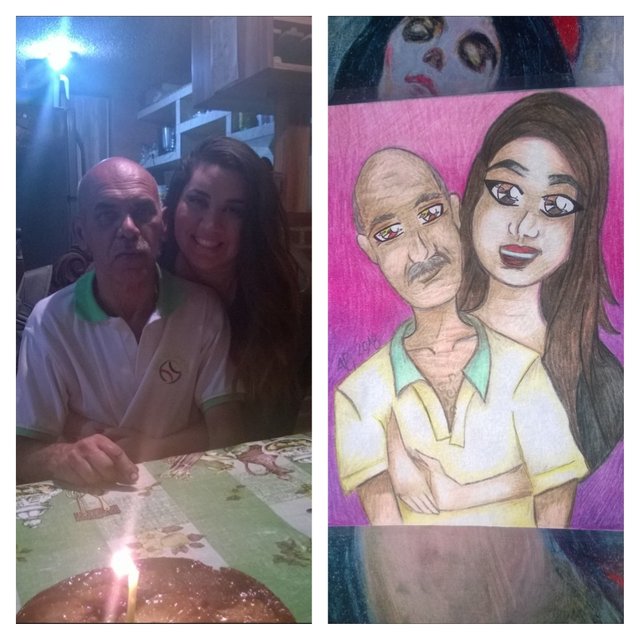 3- Number three in the series it's my doctor-uncle. I draw him with my cousin and only son ( I have other 3 girl-cousins from him).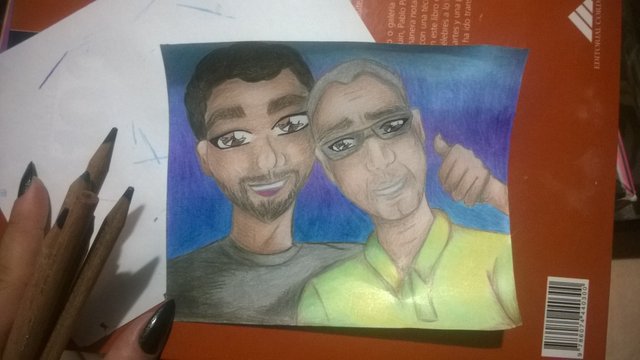 He hanged his cartoon in his clinic! Yay!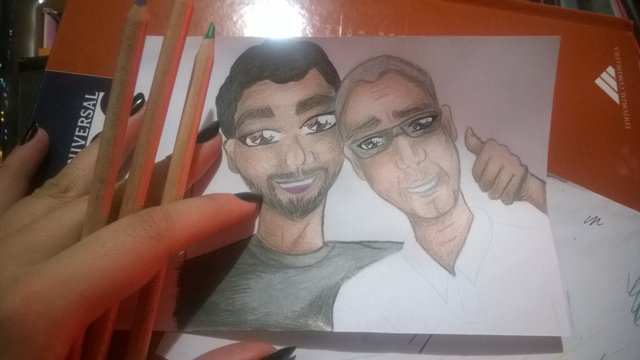 I doodle three different chibis of him of three different pics and none of then got even alike. I gave in and finished this one. On the good side of the story he did tell me his drawing was SO ALIKE.
WAT. o.O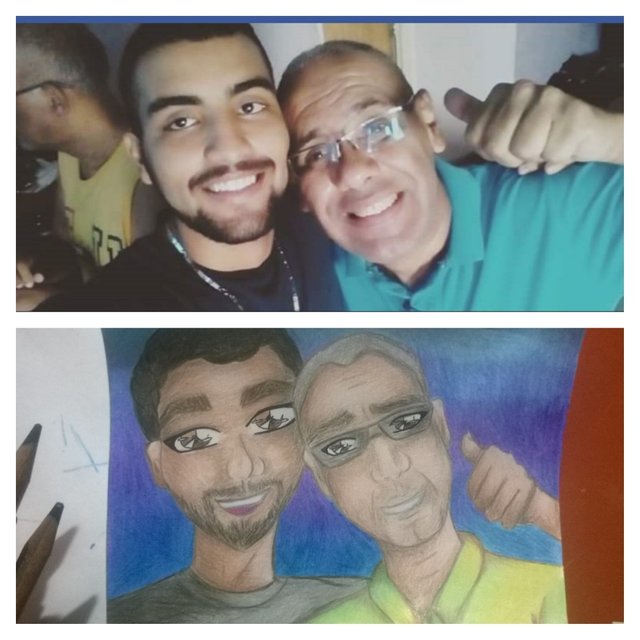 4- Not even my family but this is my aunt's husband... I don't even like him but damn, man... it got some effort done so I'm showing this off!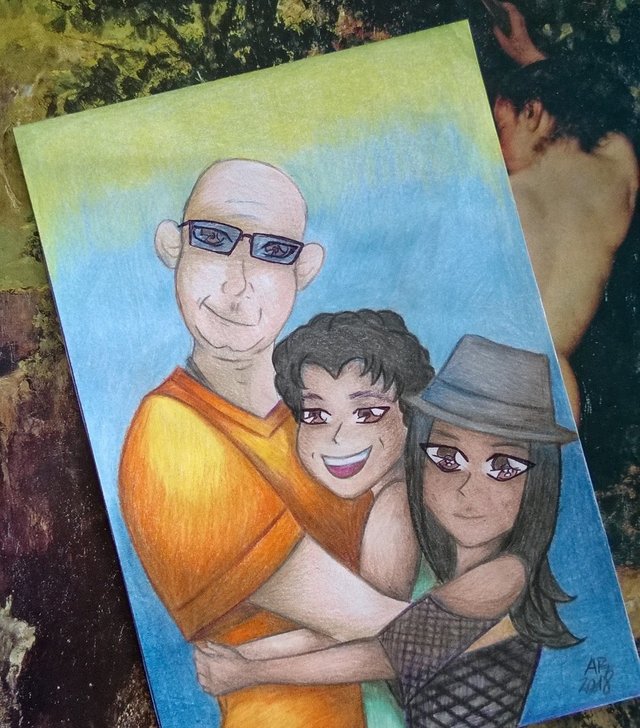 That's also my 11 year old godson (who I never see because I'm a horrible person) and my yougest aunt. No way I was drawing him alone.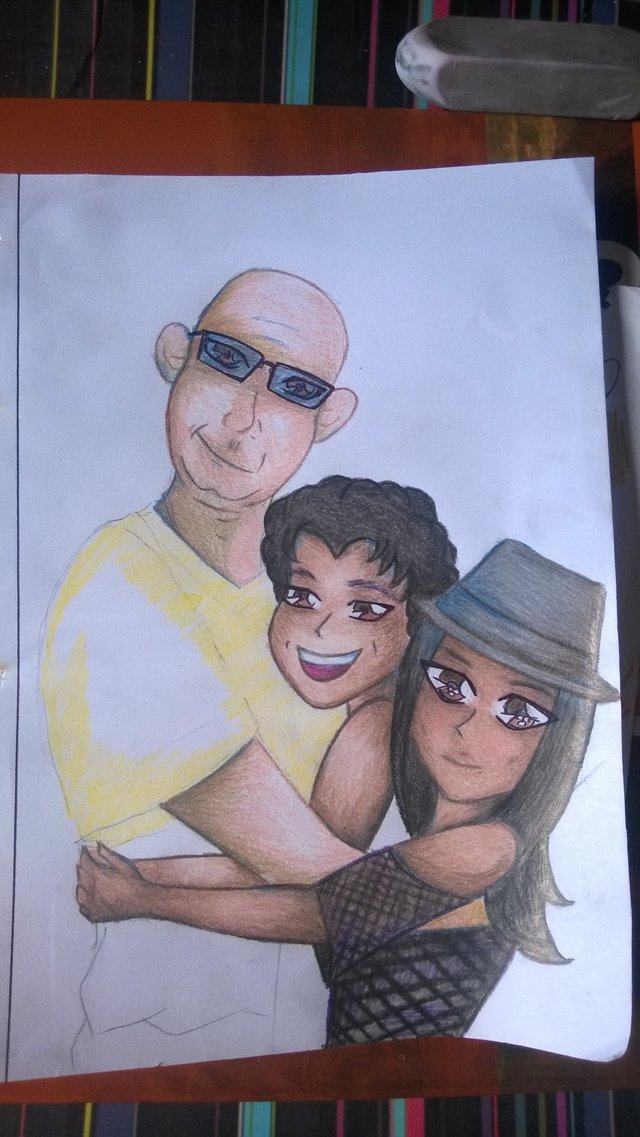 Just kidding, I'm not that lame of a human being, I give ocasional english classes to the little monster.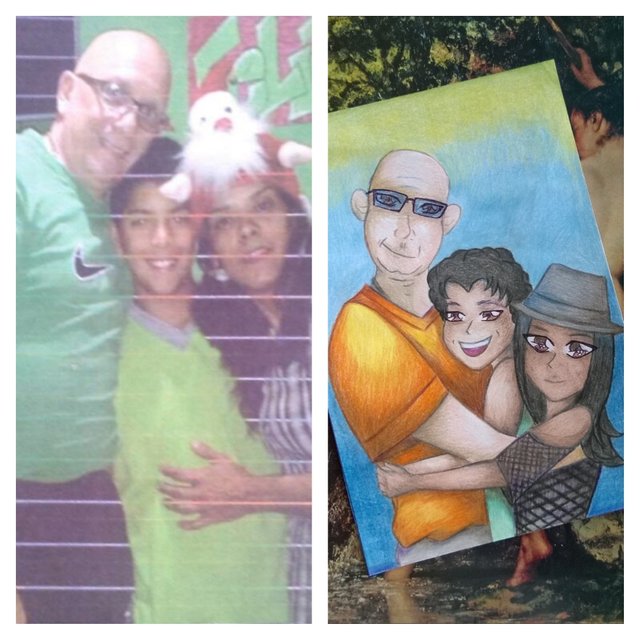 5- AND, let's introduce my older cousin and his adorable family. This was the first drawing I made... and at that point I thought I was a good idea this doodle-father's-day-gifts. But I didin't keep in mind I had to make other five of them.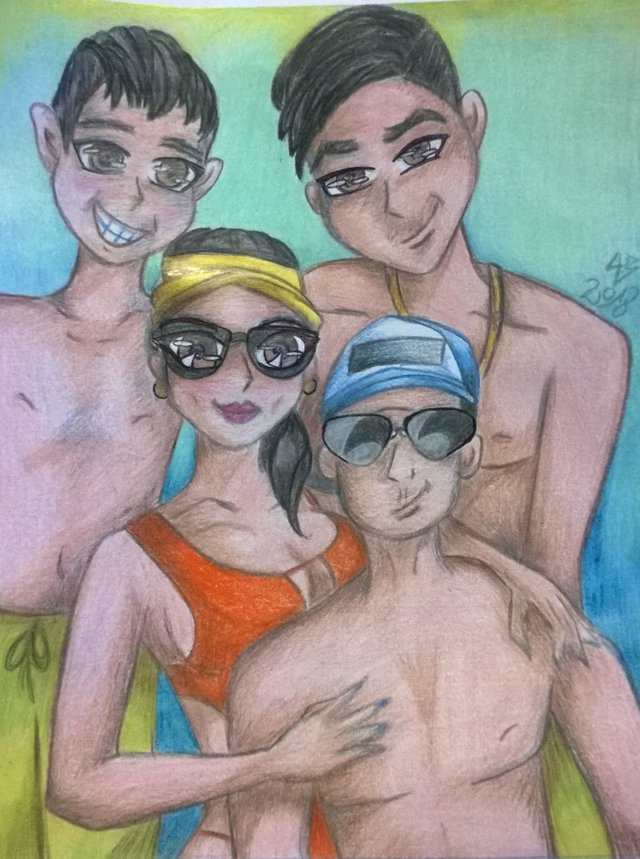 And... you guess it! I hated the whole thing when I was throuhg the third drawing. I can easily spend to three to four hours just drawing.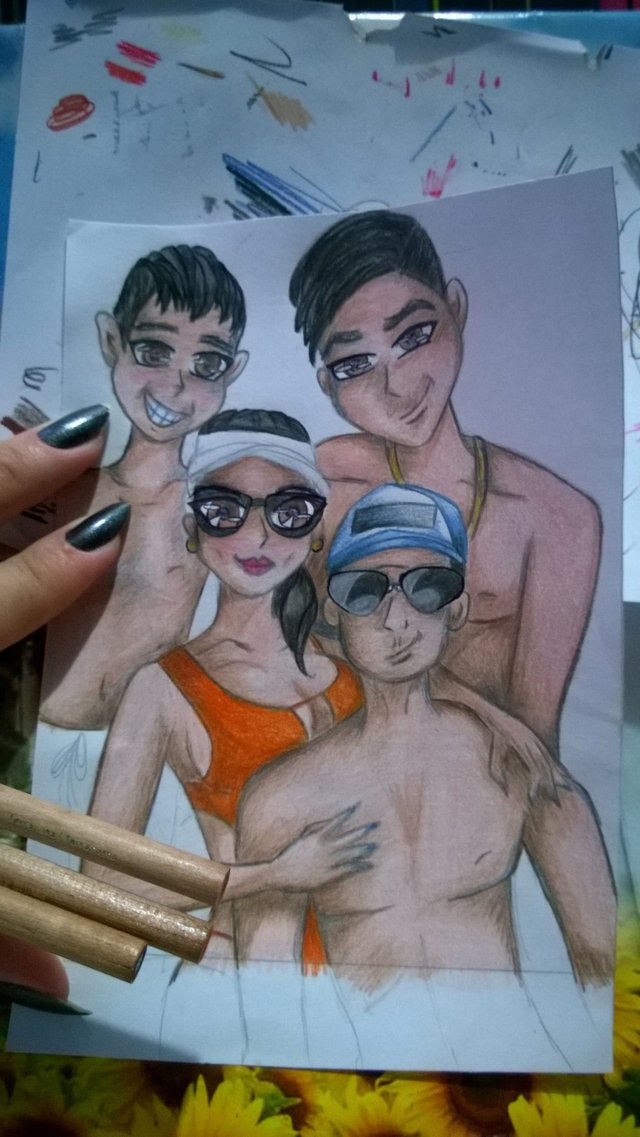 Coincidentially, that very same week I had to move from my office (meaning my livingroom cuz I'm a freelancer) because of a Internet malfunction, everybody needed help with their homework, school project and Uni thesis... and I agredd helping everyone. See? I'm not such a witch.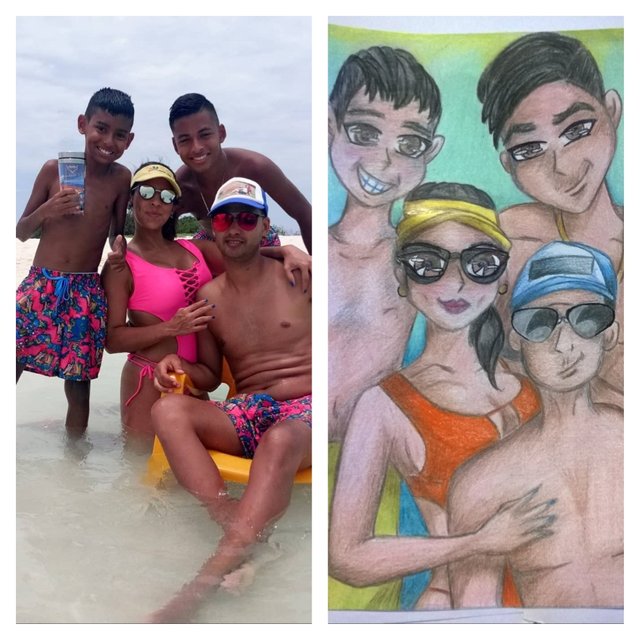 No rest for the wicked, then!
6- Last but not least, another cousing and his family, second doodle in the series made. I actually did this because his litle daugther is a dear and she would apreciate the drawing even more.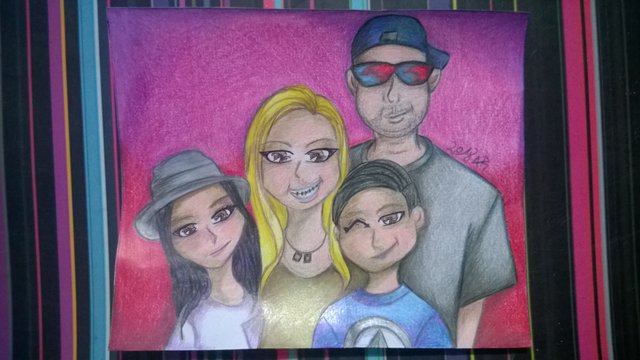 A golden kid, let me tell you... quiet, loves school, smart, artsy, well behave, polite... unlike my godson ( sorry not sorry).
I HAVE NO IDEA WHY THIS IS UPSIDEDOWN BTW.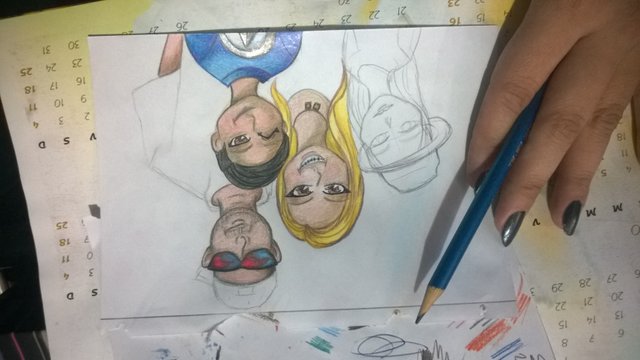 But that's what's happens when you're just heretic and accept to be a part in a tradition you don't believe in. Actually... I didin't accepted, I don't even remember how I got to the church for the kid's baptism.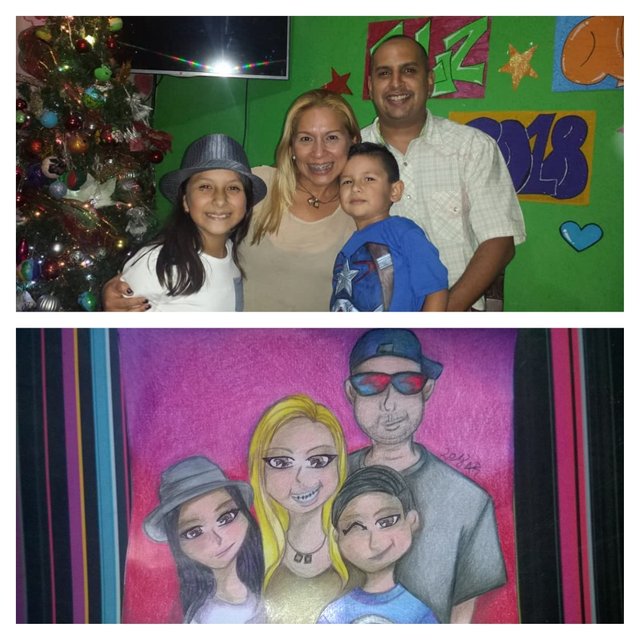 Was I kidnapped?
(I sitll have one drawing to do. I know.)
How do you like it? Not my best... some are better than others but in the end got the job done and everybody is happy with their doodle.
A lot of work for not having a dad, huh?