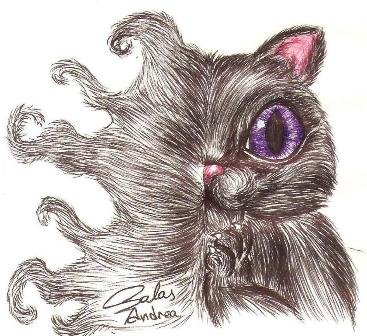 When I think of the dark, a black cat that fades into the night comes to mind. A very unique phrase is said in these lands.
"At night, all cats are brown"
I don't know if this is the correct translation.
This basically means that appearances are deceiving. And even more in the dark where nothing is clearly seen.
For example, a woman who looks very attractive at night but, by day the reality is different. The charm fades and beauty darkens.
It seemed good on this occasion to leave the pattern that I have been following and add some ink of other colors. For this I obtained a red and blue pen to give only a small touch of color that you can better appreciate at the end of this publication.
See a bit of how the process went.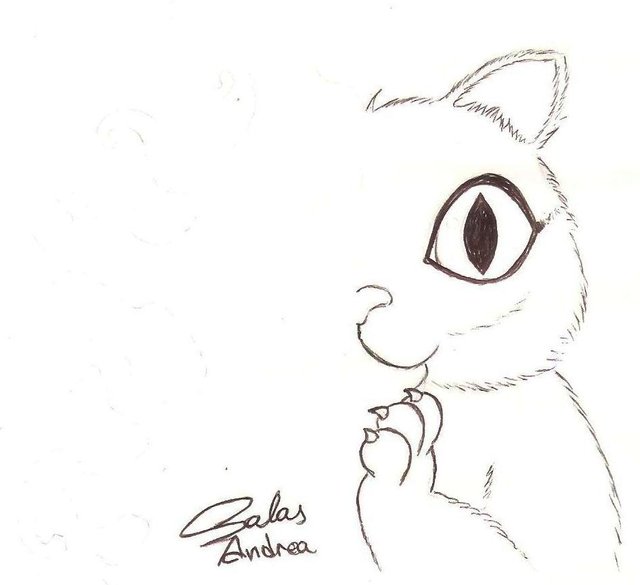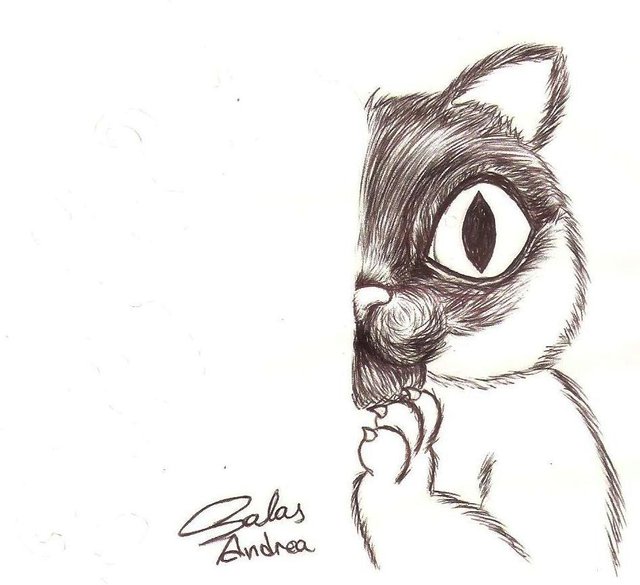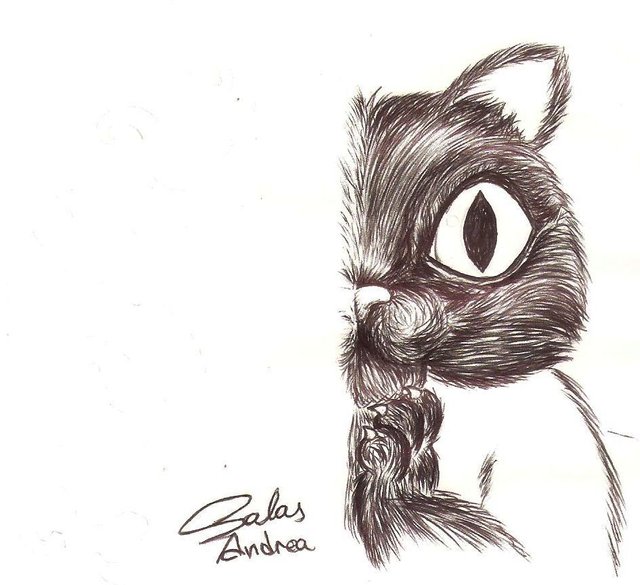 FINISHED PROJECT.
I loved the idea of ​​a cat that fades, but not in smoke, but in hair. A strange idea I know but that's the way things are in my head.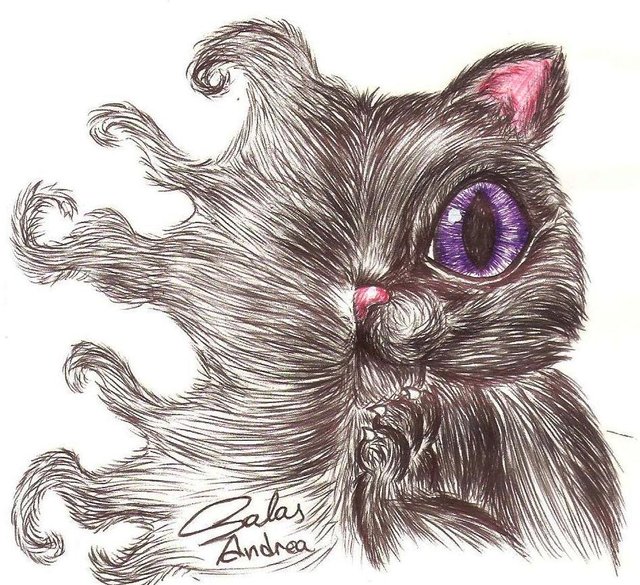 You can also see them on Facebook
Has it been to your liking? I invite you to continue seeing excellent illustrations for InkTober in the profile of @OCD and @original.content.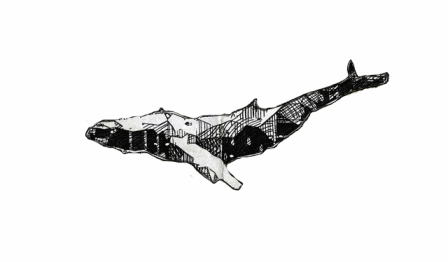 And a special greeting to the communities of @discovery-it, @stellae, @c-sqared, @curie, and @helpie for the support provided.






Copyright @andreasalas - All rights reserved