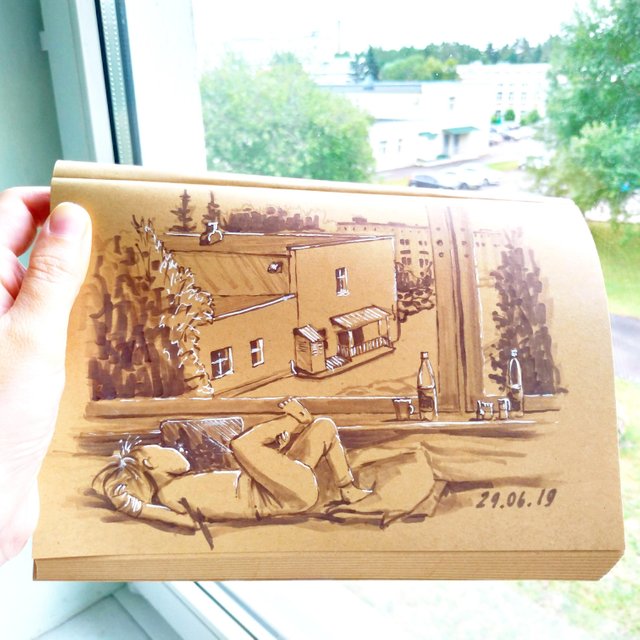 I have not been on Steemit for a long time, and now I will tell you where I was. That answer is sad and quite simple. My daughter Eva got pneumonia and we had to stay in the hospital.
And while Eva was treated by doctors - I painted)))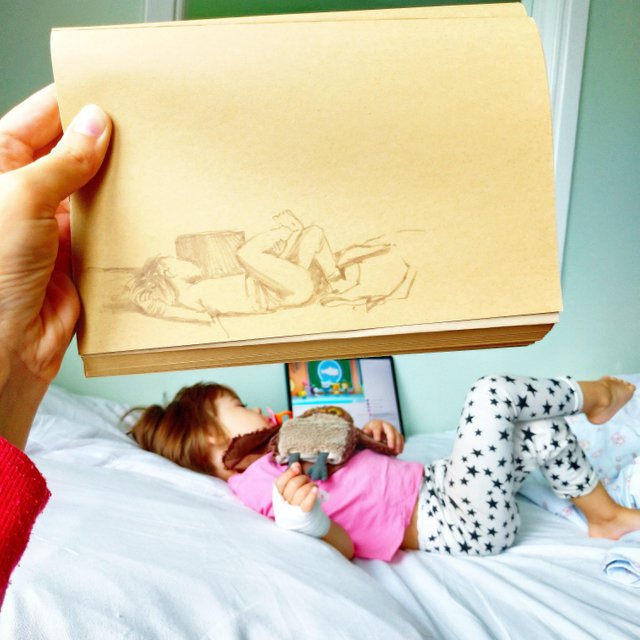 This is a double story. About the girl who went to the hospital and distracts herself with a gadget, and about her mother who dreams of drawing the city)) By the way, the buildings were the hardest to find, because there is a park area around. I am very glad that I did not give up and did it from what was available in that place and point where I was.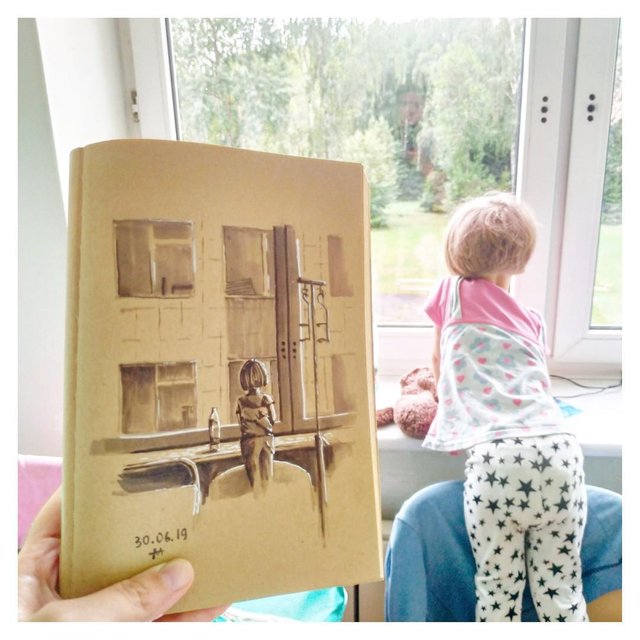 The second story is also about how difficult and boring the child is to stay in the hospital. Eve wanted to go outside, and it was forbidden to leave the block.
At the moment we continue the treatment at home. Eva finished all the necessary antibiotics, but there were complications on the skin. It is very similar to an allergic reaction, but for now the doctors are shrugging and asking to continue the intended course of treatment.
So, we at home and I think not to disappear anymore))
---
All my paintings can be bought for sbd/steem
---
Thank you for watching!

P.S. It is hard to write in English, because my native language is Russian. But I'm learning. If you notice serious errors in the text that interfere with the correct perception, please let me know about them.