Hello everyone! If you could know how I miss you. But life keeps to be struggling. I am not working but I leave home at 9 in the morning and come back at 8 in the evening.
Issues..issues..issues...but we finally bought a car and one lady has already hit it.
I don't know if you have heard that steemit.com can't be loaded through chrome browser in Russia, so now I check steemit site through Tor which makes life more difficult.
But there are good news too! Finally my friends from the painting studio and me have a website with our paintings where people can buy them! And today we have exhibited about 20 paintings in a business - center and a cafe! I will make a post about it.
And I keep painting as it is the one of the most helpful things which makes me relax.
Here is my last painting which was made with oil and mostly with a palette -knife.
I was inspired with the photograph from the internet. Too bad that the photo doesn't show thick layers and strokes. Colours are a bit different too.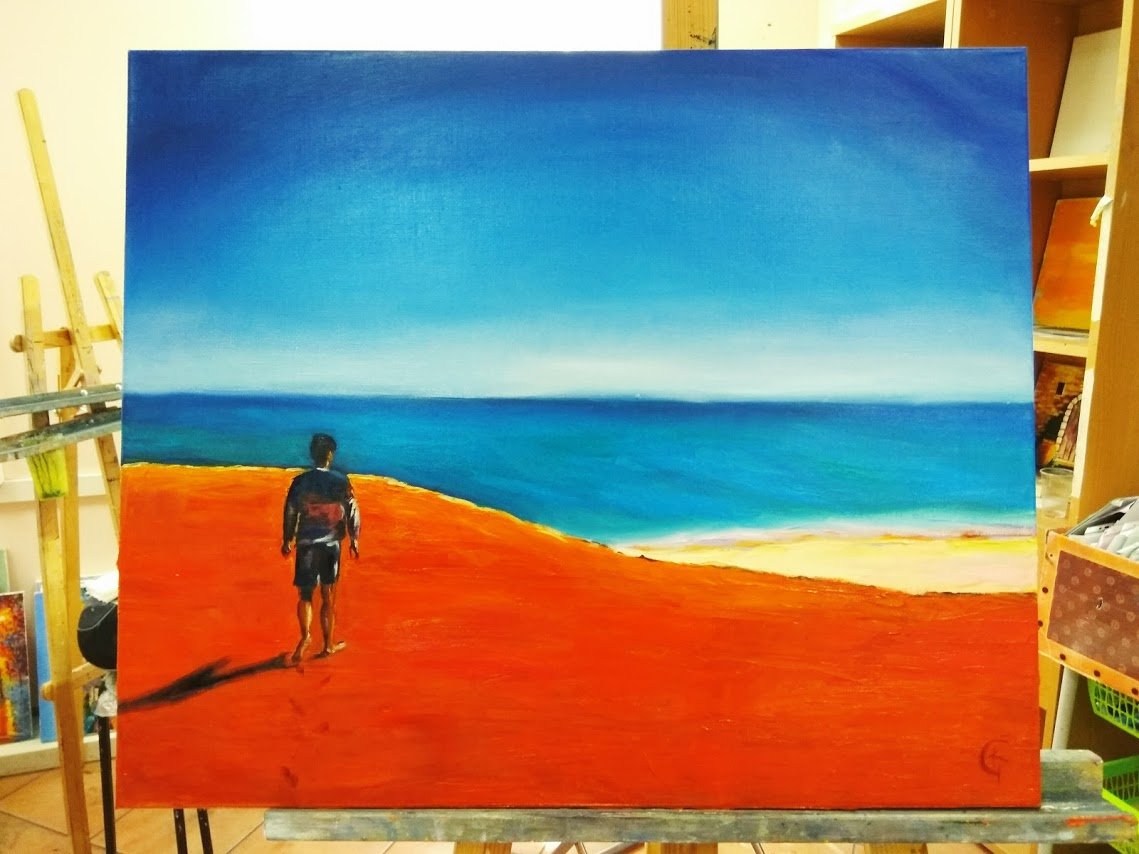 Love you and miss you. I really look forward to coming back soon.
Always yours, @aksinya.