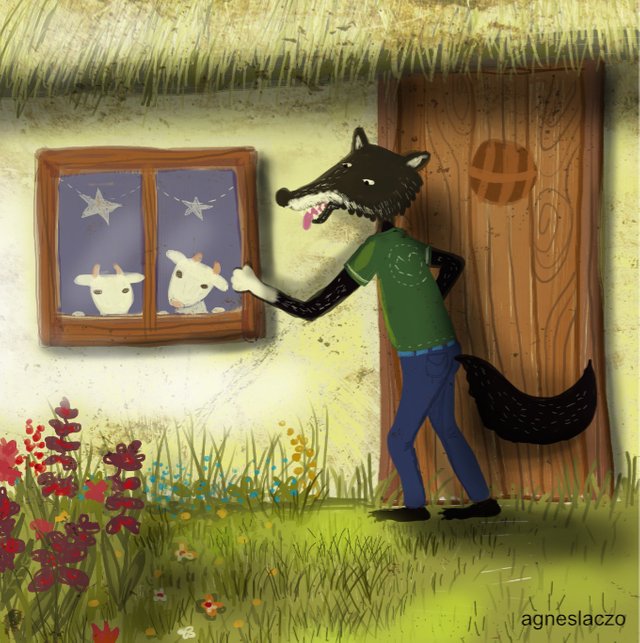 Good Morning !
Here is one of my illustration based on a quite famous fairy tale.
I like how clever the big stinky beast is! :-D
I just hope the little lambs don't open the door . At least not
in my version !
Thank You for checking it out and your support !
:-)
Have a lovely sunny Sunday !