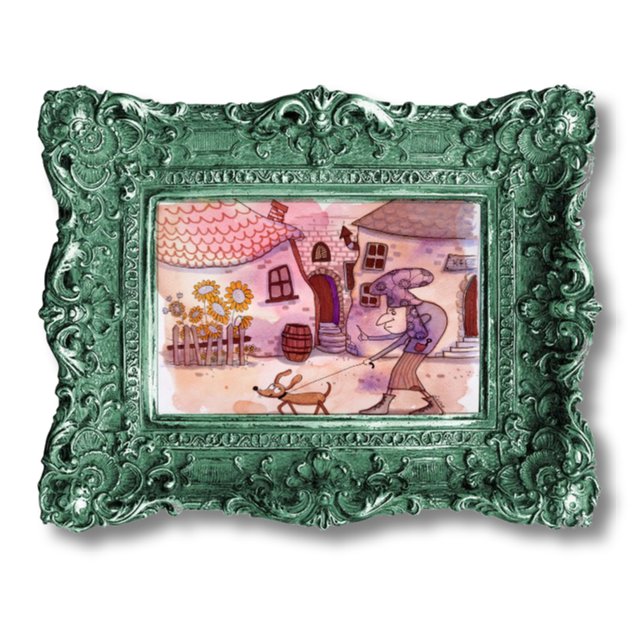 Hey guys,
Let me share with you one of my favorite drawings.
This is an older drawing but it is always makes me smile.
Today i am selling it out in my shop.
I guess time comes when it is time let go of "old" things
if for no other reason but to get inspired to make a new one!
This weekend i went to the swapmeet, and i was lucky enough
to buy some old nice picture frames, so now i am all excited about
making a new painting into them!
That will be my next project, when i have time to sit down and relax
into art.
Thank You for stopping by and for your support !
Have a lovely evening !