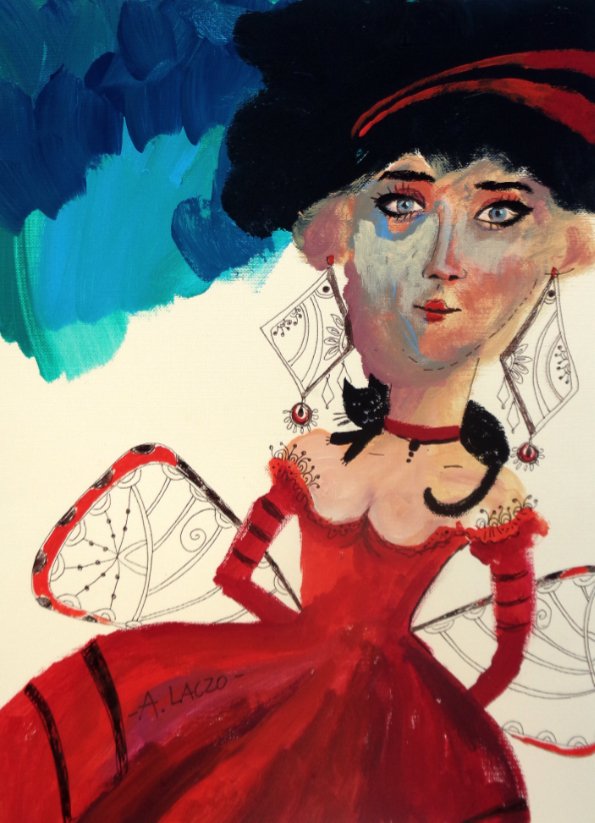 Good Morning guys !
Here is my latest painting for you to see !
I had lot's of fun with this one!
It is painted on canvas paper with acrylic and marker.
Kind of a mixed media.
I really like how it turned out, but the best part
was the fact that i wasn't sure where am i heading with this one.
I just enjoyed the music in my headphone, and went with the flow..
I hope you like it too.
Thanks for checking it out and for your support !
:-)
( back to painting ..)