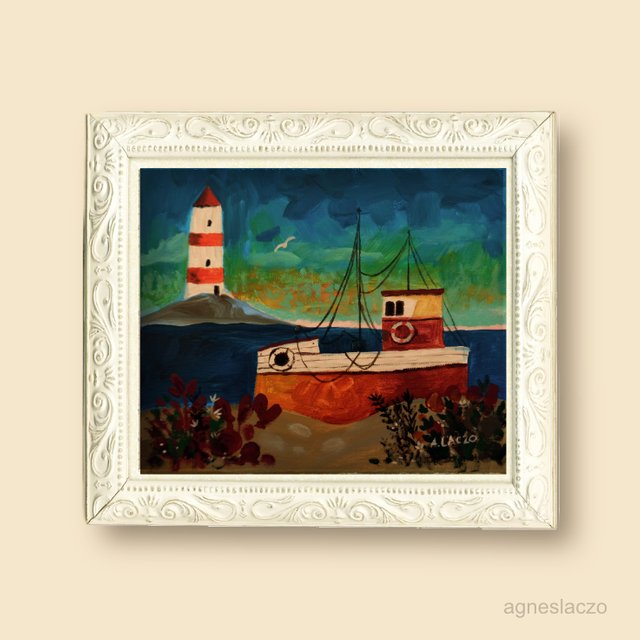 Hey guys,
Please check out my newest painting!
I just finished it.
It is painted with acrylic on canvas.
Size : 25 x 30 cm.
It was fun. Now that the good weather is coming,
it is time to paint more sea and sailors and such.
So there will be more to come.
Don't forget to check back here !
:-)
Thank You for your time and support !