Steemit Main Auditorium.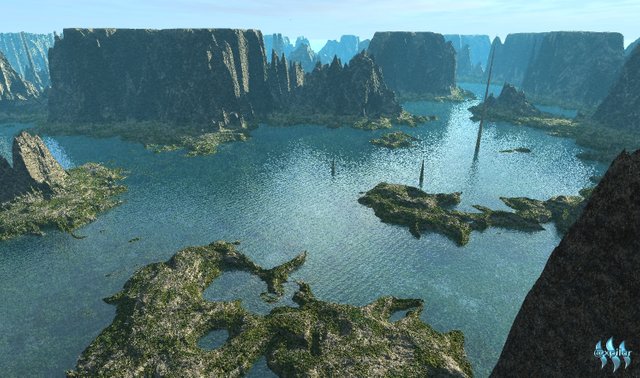 LINK
Due to the alarming situation that is occurring in the Steeminiano world, the representatives have presented a place where from now on all the revisions concerning the behavior of each one of the communities and the fish that compose it will be done.
The Steemit Auditorium has an entrance with a scanning system, each fish that passes through that system will be reviewed, their behavior history will be exposed to the view of all Steemit judges, they will ensure the fair prosecution according to their causes.
The fish that have been found guilty, will be confined in one of the wells arranged between the structures designed around the central palace. Great expectations and rumors have been created before the activation of a kind of chamber of punishment for those who are involved in irregularities in this marine world.

Stories and photo stories are a practical way to create history. In this opportunity I leave a short story based on an image of the authorship of the friend @xpilar which caught my attention. I hope you liked it.
This is an Invitation to join #ccc for Guaranteed 👍 Daily Income 💵 and Payout 💸 for Newbies (2.0) 🐟 🐜 🐛 in #ccc 👣 and Follow 👣 the Honor Code 🏅 - the Creed (Conditions and Limits Inside)
AND
the latest update <<< please click to read.