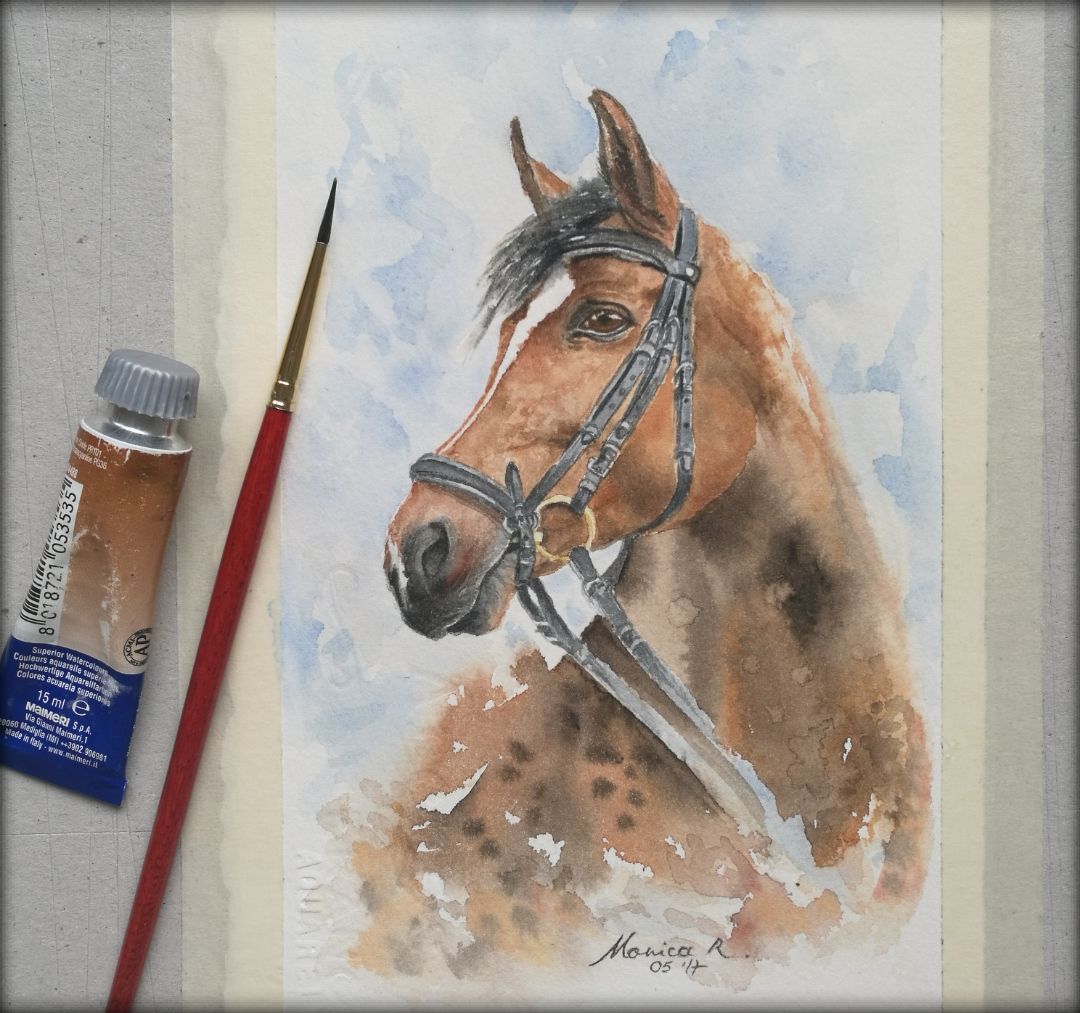 I love to paint, as you know. 😊 Birds and horses are great references for any kind of mediums. This is a small drawing of a horse in aquarelle I did couple of months ago.
I must say that I'm fascinated by the eyes of the horses. They look friendly and warm. But in the same time, they are full of mystery. It's like an entire universe is captured inside of a horse eye.
---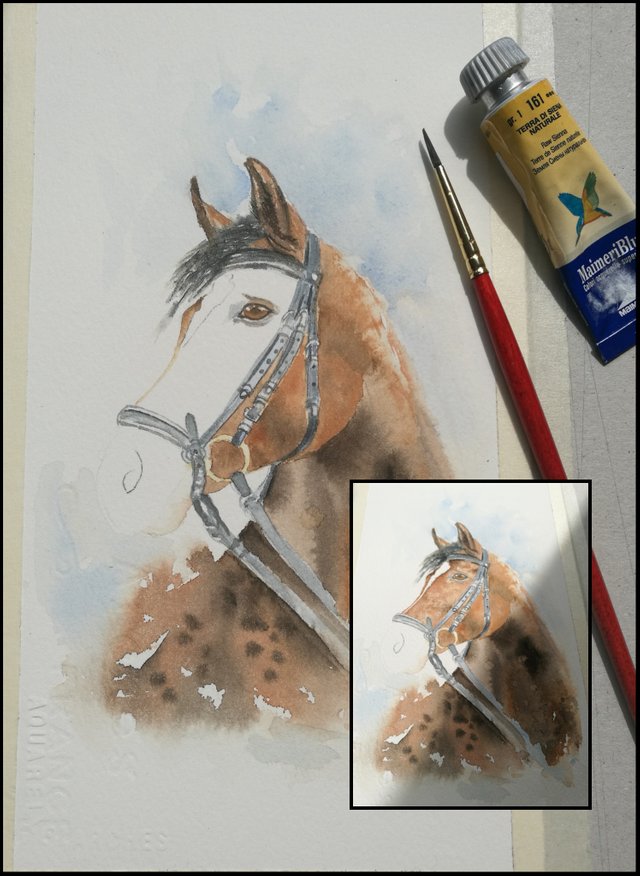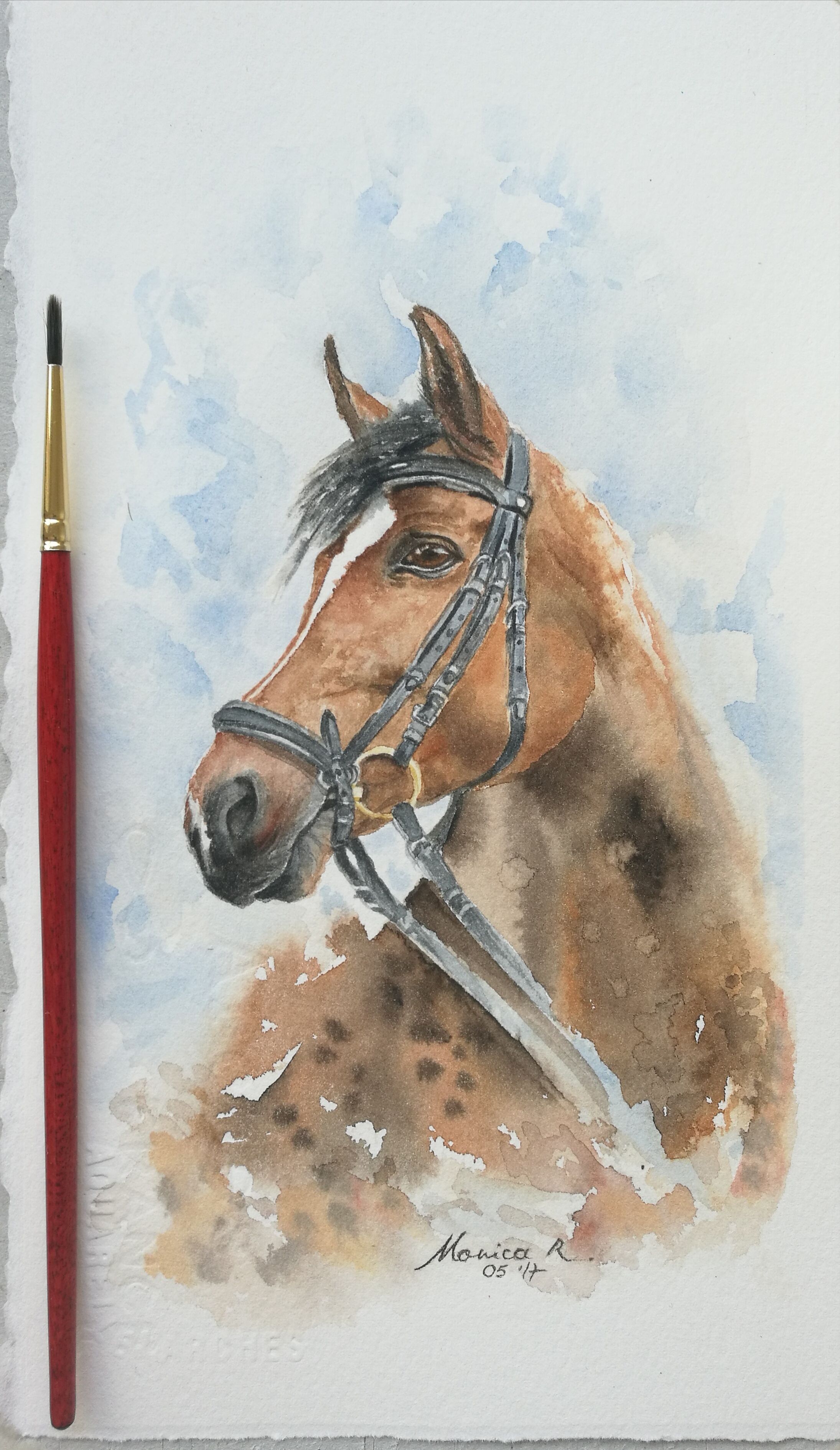 ---
Horse in watercolour on Arches paper
Thanks for watching!