Hello Steemians!
Finally completed another watercolor painting! Woo! Been taking my time with painting as I've found myself easily impatient with layers so I hope you can excuse the long stretches of absence!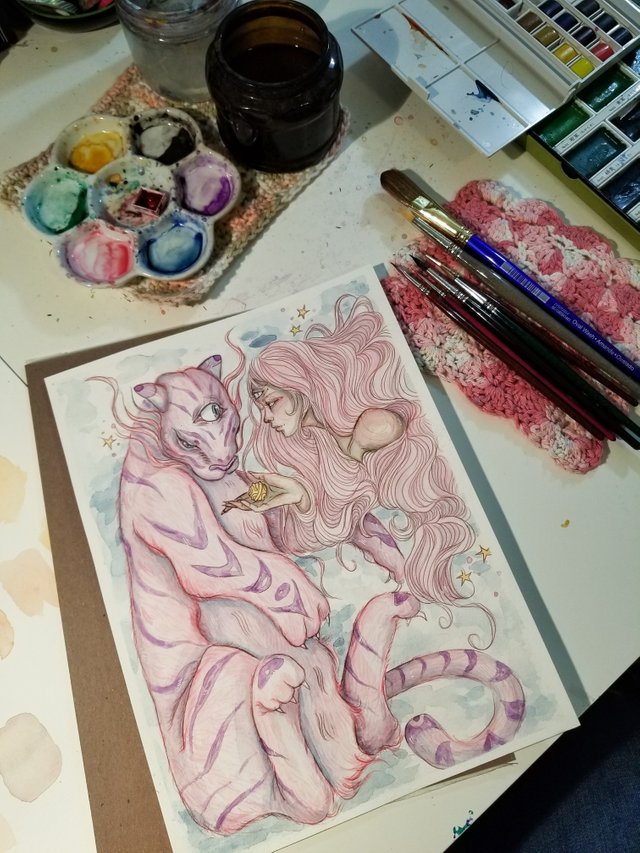 NATURE'S FINAL GIFT
Also excuse the wonky coloring on these pictures. Today's a VERY dark day. Had to turn on 5 lights and it still seemed like it wasn't enough. 😭 I might end up reposting this later on just for the sake of a better photo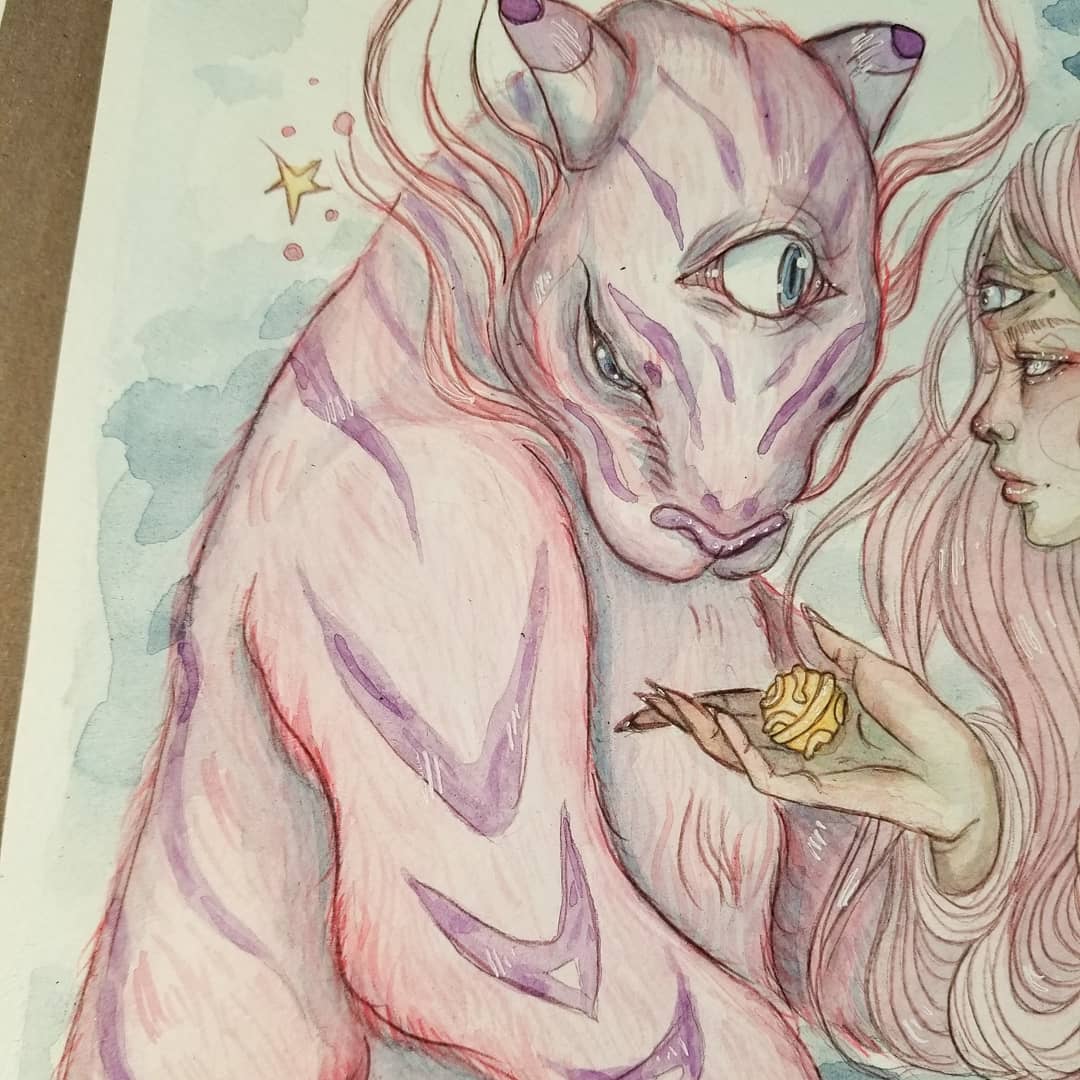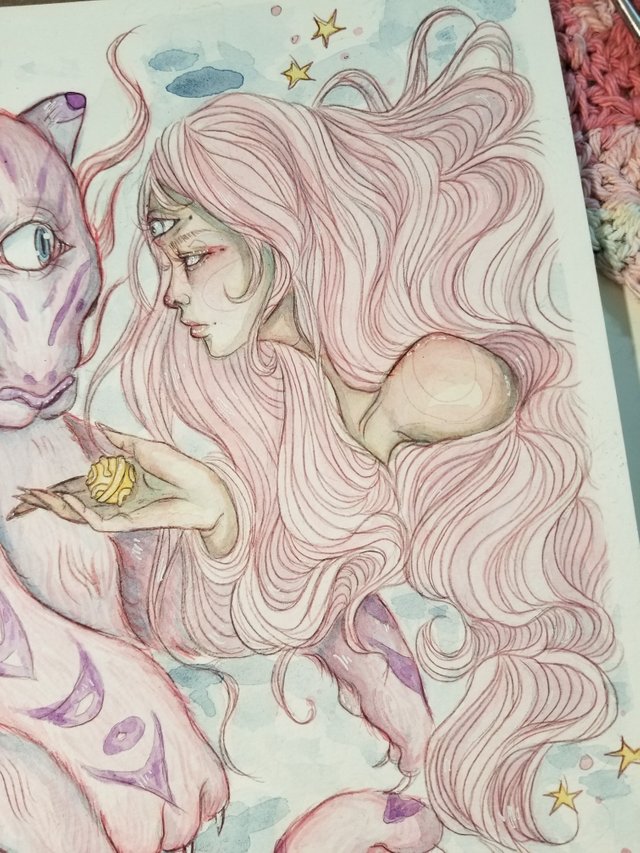 This sketch had been sitting around for weeks, waiting for some life so it was nice to finally complete it.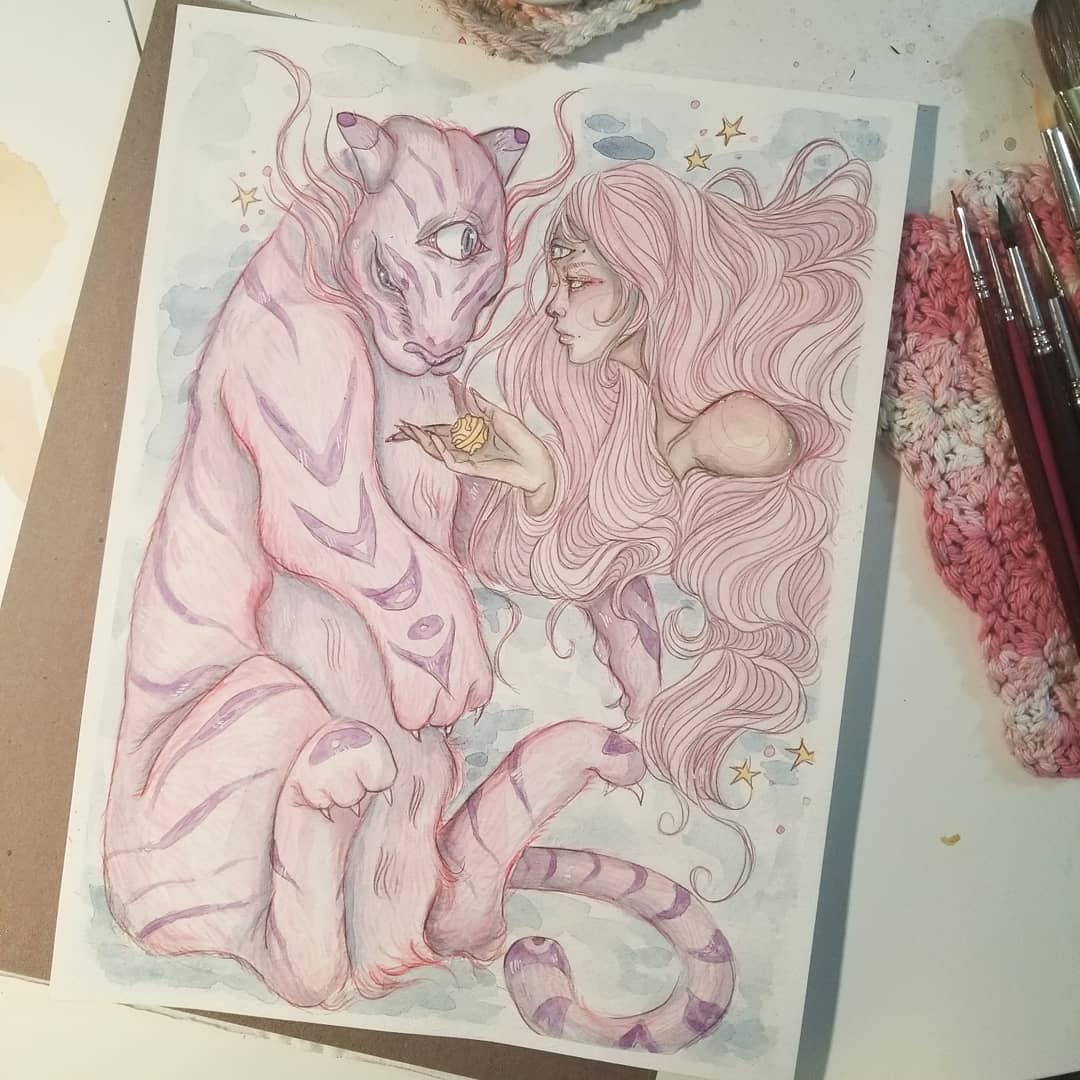 The concept is from a thought I had awhile back:
Humans have the grim reaper come and collect them after they pass, but what about animals? Surely it's not as creepy?
So I ended up creating a whimsical woman collecting an orb from a tiger. This orb actually shows up in past pieces that I've created. Some paintings show it bursting open, with floral life pouring out from it. So in a sense, the tiger's spirit is being taken to be reincarnated into a new life.
This thought seemed more pleasant and innocent than a creepy cloaked figure.
BUT that's just my take on it, what's yours?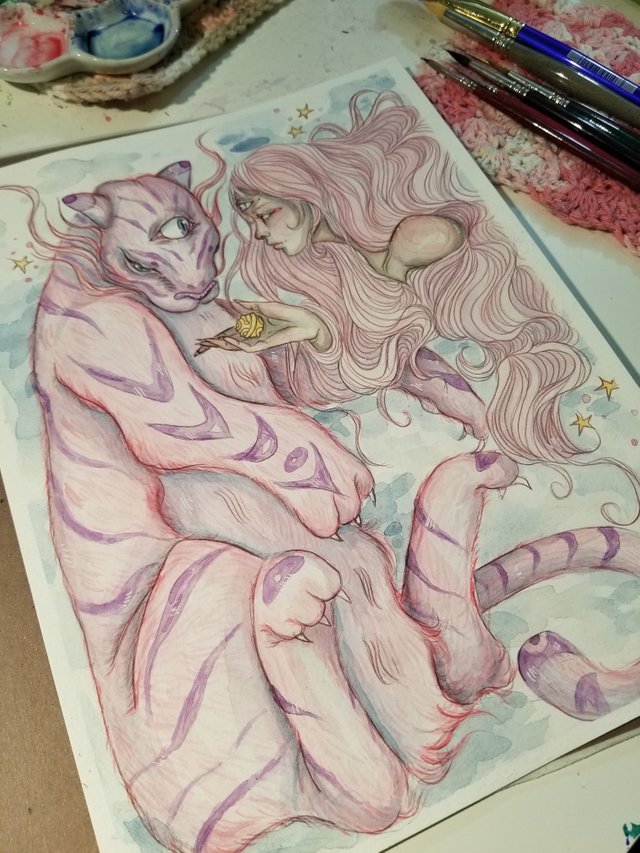 Annnnnnd, shameless pic of me working on it. Hehehe. Always trying to put my face behind the works ✌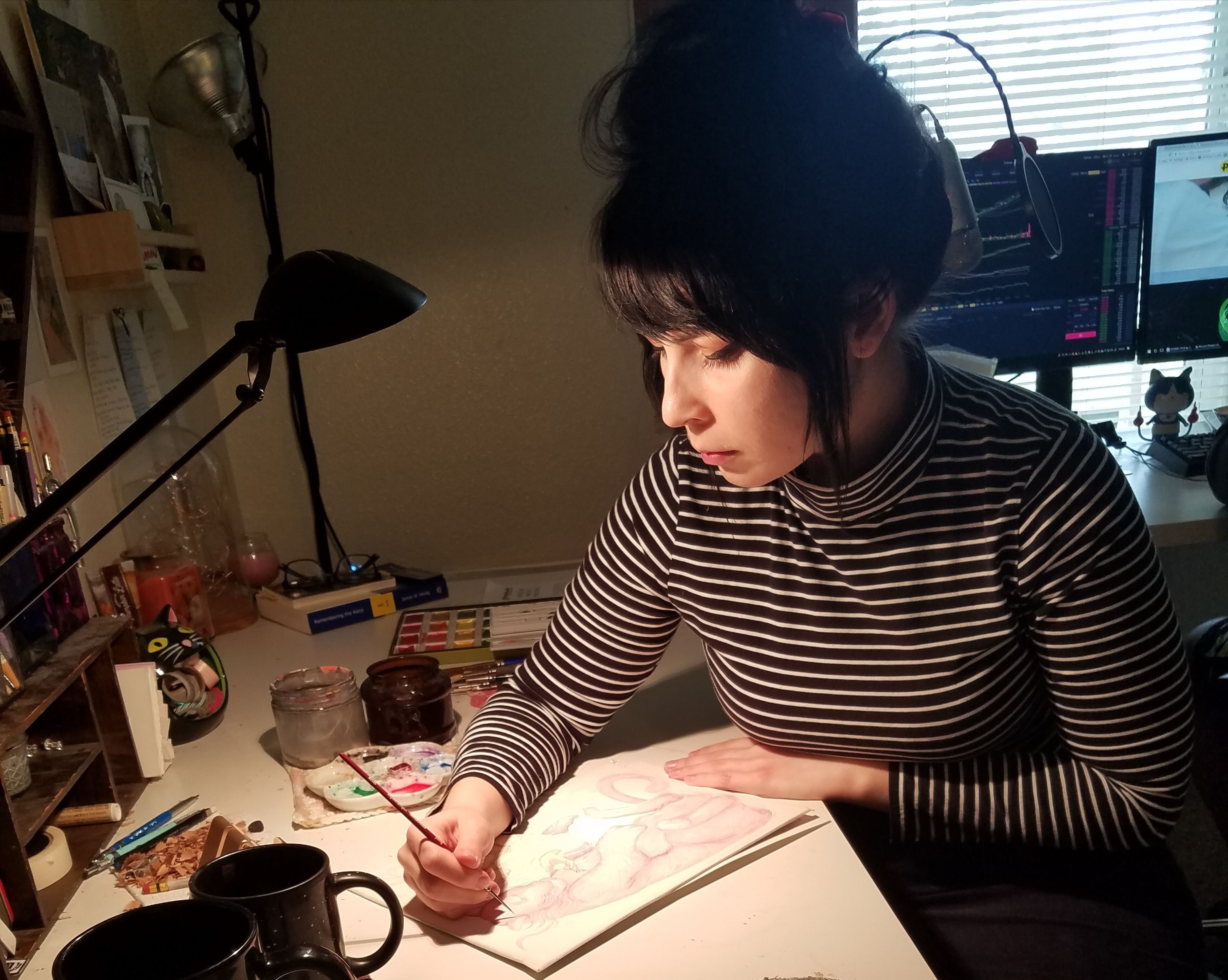 Hope all has been well for you and can't wait to chat with you AGAIN!
XOXO
AMA