ArtVenture Contest: I wait for you on the shore of the beach | Watercolor.🎨.
The pearl of the Caribbean is called the Island of Margarita in Venezuela is one of the most desired destinations for Venezuelan tourists and other latitudes.
---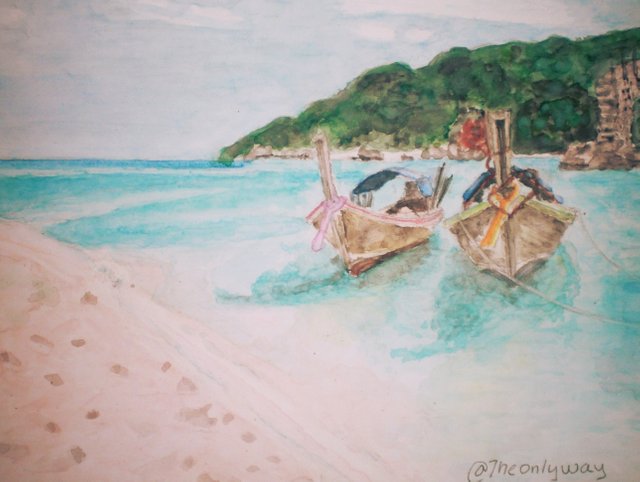 ---
This island has very beautiful beaches, many years ago, when the economic situation in Venezuela was not in crisis, I had the opportunity to visit it, there are beaches for all tastes.


Some with very calm waters, others with big waves to surf, other few deep for windsurfing.


On one occasion I went with my wife to a beach located west of the island called Punta de Arena, and it is the ideal place for those who like a quiet beach, with few waves and not so crowded by tourists.


This is the reason for this painting and it is my entry to the contest sponsored by @art-venture, @stef1, @xpilar, @sultan-aceh, @madlenfox.
Below I show you a photographic sequence of its preparation.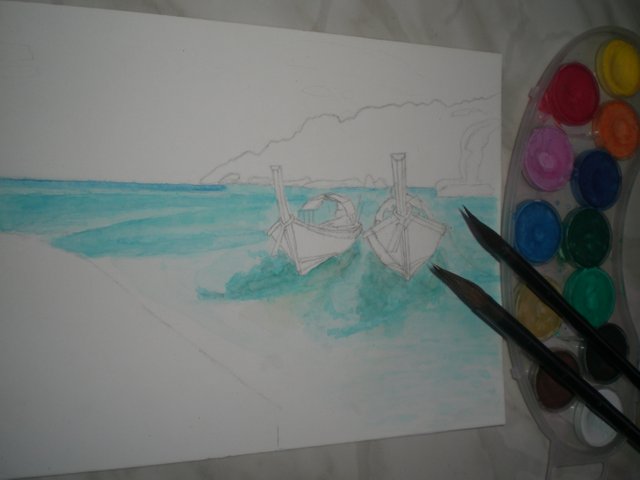 Image 1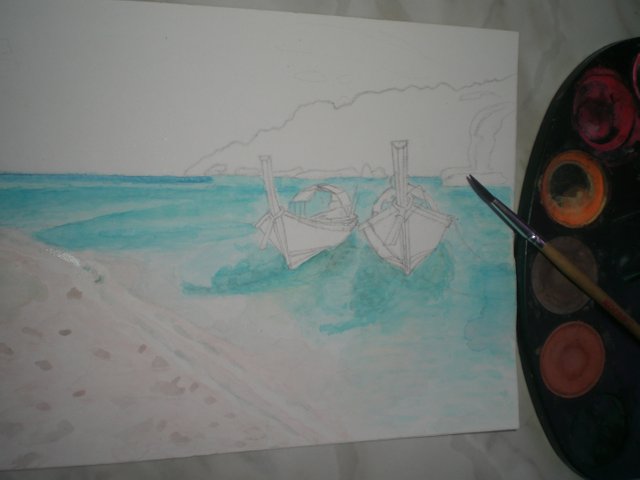 Image 2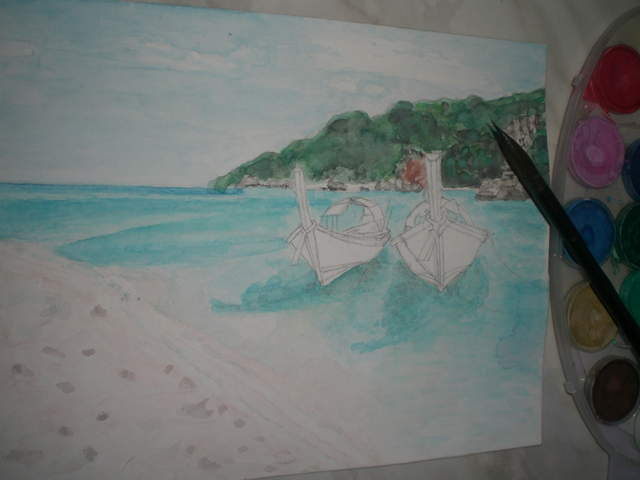 Image 3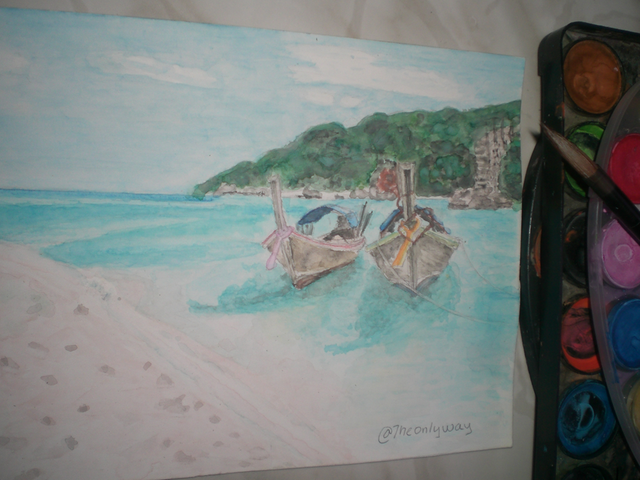 Image 4
---
To make this painting, use the following materials and tools:
Materials and tools
.
A piece of cardboard.
Pencil No. 4H.
Brushes
Watercolor
Sources